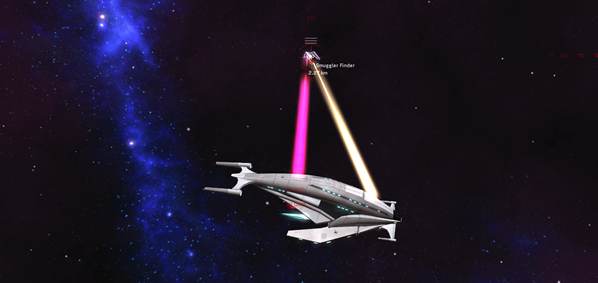 Since we launched our beta on Desura, we had a small but happy player base that is literally flooding us with precious feedbacks.
It's always amazing to discover new ideas, and we are considering every feedback to shape Gates of Horizon for the better.
We've important ongoing discussions, and we want to share them with you in this update.
Quests
Gates of Horizon is a sandbox. And a sandbox, by definition, leaves the player free to do everything without putting him on a rail.
Still, we understand that just going around mining asteroids and killing mindless enemies, at some point, will become boring.
The idea is to create instanced events.
There will be special gates temporarily connecting small sections of the universe, where something interesting is happening. Here you will be able to find specific missions, cooperate with other players and gaining rewards.
We want to make this feature really amazing, and it won't be easy to implement, but we're working hard on it. It's a big priority.
Automatic tasks
This is a huge game-changer. In the near future we want to let you assign specific tasks to your spaceships, like mining and hunting.
In this way you will be able to automate repetitive missions, and your ships will execute your orders even when you're offline.
There will always be the risk to see your fleet destroyed. As you know, everything has it's own price.
Live events
Easy to understand, we will start very soon to organize live events where GM controlled alien entities will appear in GoH universe, to bring chaos and test players' reactions.
Want to join? Stay tuned for our next announcements.
Free trade
Last but not least, we are thinking about applying some changes to trading and base station costs. We are receiving request to let players trade money and items, but we want to do it in a smart way, not to ruin the game balance.
Talking about Deep Space Stations, in the next update we will lower the standing requirement, and corporations will be able to start building their own base easier.
Not enough for you? You can head over to the development blog to read further details.
Remember: Gates of Horizon is on sale on Desura only for a few days more. A Steam key is granted to every player, as we've already been Greenlit!