Welcome Lords and Ladies
Quick news this time, I had worked on this sword before, but I finished yesterday, so some more eye-candy for you this week.
Town Guard - Side-sword
This sword speaks elegance, making it, in my opinion, one of the most beautiful in the collection. The sword is from a later age than that of the Mount & Blade world, but the weapon was to elegant to not put it in the game. The Town Guard is inspired by a type of sword that was very popular with the civilian military in the late middle-ages and the early renaissance. Especially in Germany this side-sword was the default for the city watch.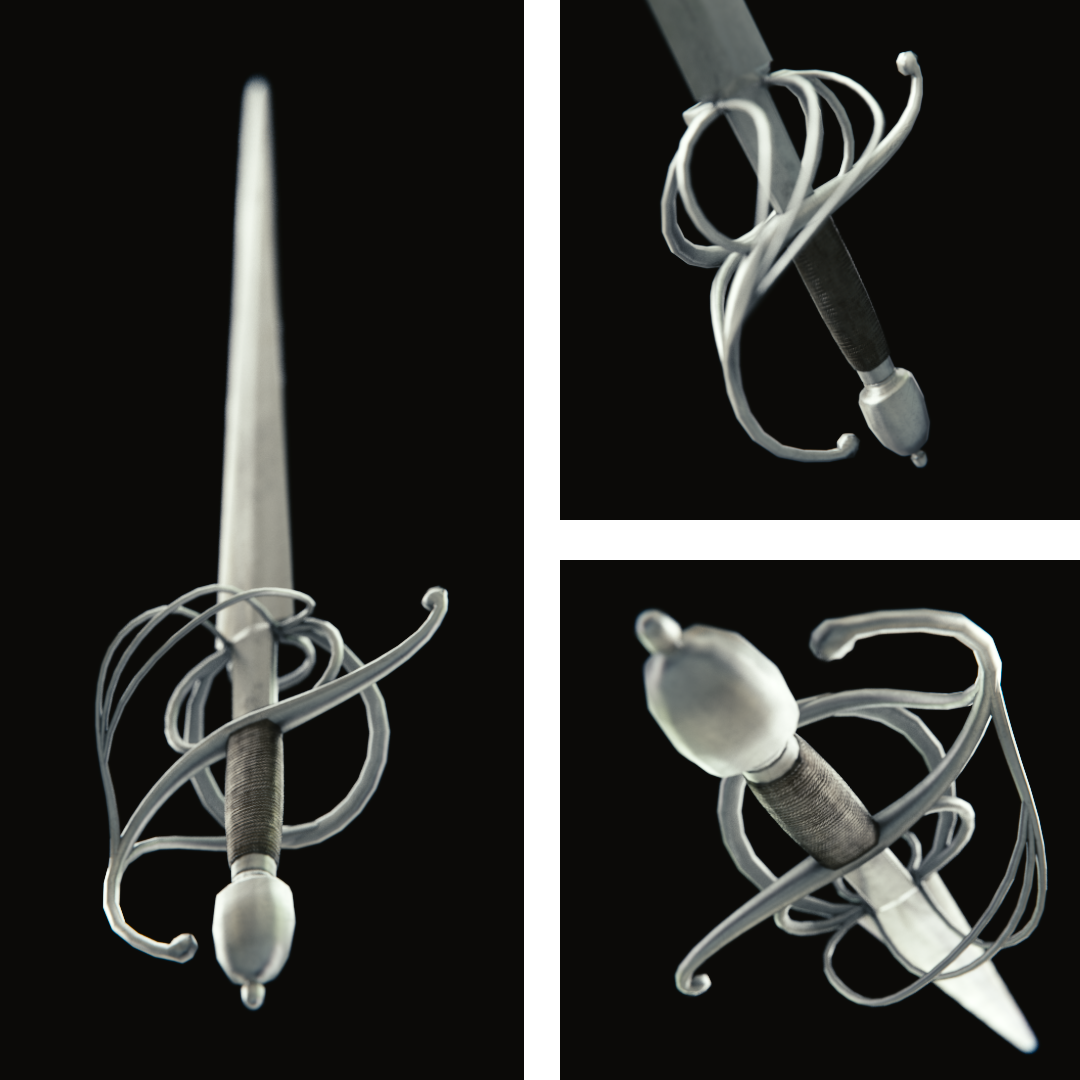 The sword has relation with the rapier, sharing a similar hilt and being thrusting orientated, but has a broader blade making it also a decent cutter. Most of the weight rests in the back, near the handle. This make the sword very versatile, fast and precise. The perfect weapon to fit your guards men with.
This sword was quite a challenge to get right. The handle has very complex curves. And also the wire pattern on the handle was quite some work. But in the end it really paid off!
I hope you enjoyed that. Stay tuned for the next sword in the collection.
Greetings, Mr. EmjeR