Some of you are wondering where the newest release of ASoD is, as it has been and will be a while before its next release. However, never fear, the release is in development and is going to be truly epic.
Implemented Features (I've added these already)
2 new factions
3 new solar systems with original backplates
Several new commodities
Trade Route planner
NPCs have more sound effects
New NPCs
Streamlined, more intelligent trade and patrol AI
Standings system overhauled
Windows XP bug fixed where standings would be overridden by the starmap.
Of all these, I'd say the trade route tool was the hardest. Basically, it takes systems you have visited already and lets you search all explored space for a commodity. It then lists buyers and sellers known to you including their faction.
The new AI fixes several bugs as well as adds a more intelligent start/end selection process that now is guaranteed to screen out hostile factions. Combined with the new standings system, it creates a much more real and dynamic universe.
Planned Features
2 more solar systems with original backplates
Mercenary faction (dynamic -- different people hiring them in different areas!)
Weapons fire disrupts warp drives
Warping NPCs
New Slasher station (docked) graphics
Environmental Based music (discovery,traveling,combat,running,failure,victory) synthesized by my good friend Stephen Marrow.
Animated Explosions
Standings Indicator that shows standings for all factions, not just whom you are docked with
Top Secret Crap
The new slasher graphics have been wanted for a long time, the old "we are watching you!!!" really does not work that well. I am planning to streamline the look to be in the style of other faction's stations so that it does not stick out so far anymore.
Then, I need to add music. The sound effects we have now are fine, but without music the universe just feel empty. So, my friend is working on some music using his brand new synthesizer. The music will have a MusicSwitcher class that can determine what situation you are in, such as running or fighting, and play the appropriate clip once the current one completes.
Finally, trade is unstoppable as of now in ASoD, and I find that extremely sad. So, I am adding the fact that warp drives are temporarily (say for 15 seconds) disrupted by weapons fire. To balance that, NPCs will be able to warp, but will have to disengage their warp drive within 1000x1000 of their source and destination.
Demo
It is not much, but here is one of the new backplates for ASoD so far. This image has been reduced in quality for ModDB but it is still awesome.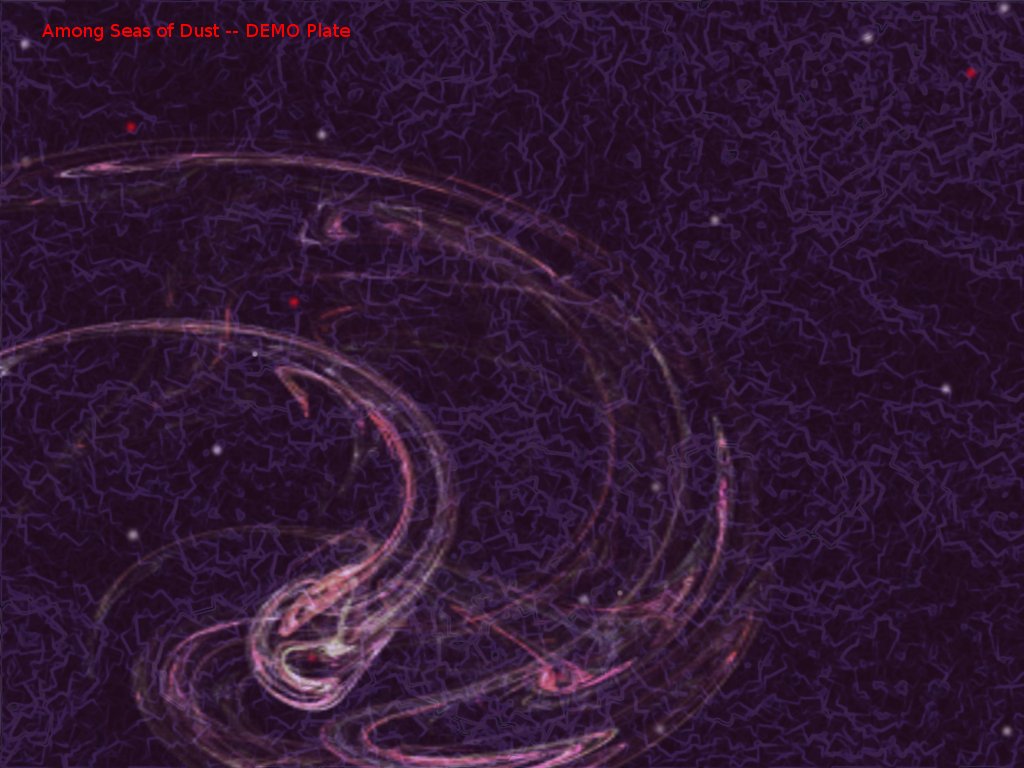 That's awesome! Don't you think? I think it will go well with the discovery music. Thanks for reading this, please provide feedback so I can assure ASoD 0.6 is the most epic release yet! Contact me at masternerdguy@yahoo.com or by replying to this article for suggestions and feedback. ASoD is certainly not dead, and it will take some time for this epic version to be released.
Fly Safe....for now.....