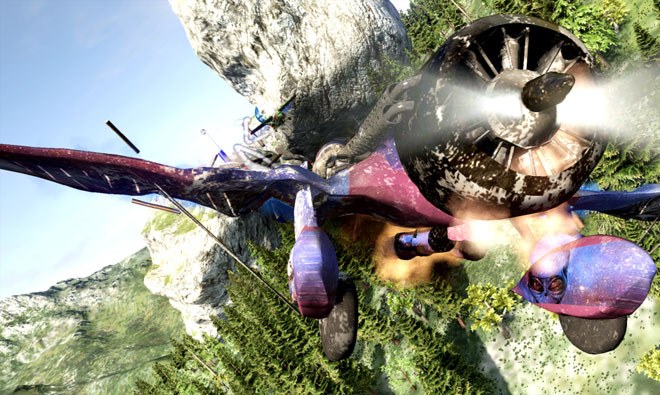 Altitude0 being an extreme air racing game now finally has full support for plane destruction. Players will make mistakes, crashing and hitting.
Planes will burn, get deformed, scratched, lose parts and still keep flying. Something you will never see in real life.
Also when a plane is down, Altitude0 pilot always survives! Check out how the pilot escapes.
Plane dynamics got lighter and faster for more exciting racing. Controls, particularly arcade ones are adjusted so that even beginners can fly easier and faster.
At the same time, professional controls will as always give more freedom to fly exactly the way you want.
There's also a new sandbox practice track that should help new players explore and learn how to fly before joining real racing.
Currently Altitude0 is on Steam Greenlight. Your vote will be very appreciated.
Steamcommunity.com