The idea behind alphafunding is simple, fans get instant access to their favorite games with the understanding that the game might be buggy and isn't complete - but frequent updates will add polish over time. The developers can then fund the games continued creation, giving supporters early access to the latest and greatest content.
It's win-win
It is essentially crowdfunding (like Kickstarter, Indie Go Go, GamesPlant or 8 bit funding) only with instant rewards for players and developers filling the void between the idea and the pre-order / release phase. Digital distribution is an amazing medium for getting access to content early, so while alphafunding isn't for every game, why wait till release to fund your game, when you have fans wanting to support you every step of the way? It is a model which has worked extremely well for Minecraft, Overgrowth, Natural Selection 2 and others, who have benefited from their fans support from the very beginning.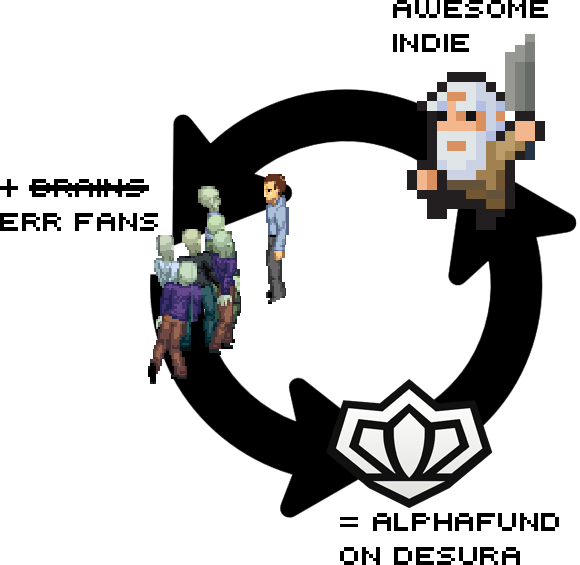 Launch Titles
Today on Desura we aim to make alphafunding easy and launch with 5 excellent titles, each for different tastes. We've got Project Zomboid a zombie survival game like no other, Survivors of Ragnarok a city crafting game inspired by Dwarf Fortress, King Arthur's Gold a 64 person multiplayer pixel battle royale, Wyv and Keep a puzzle solving classic and Rotion a challenging ambient indie puzzler.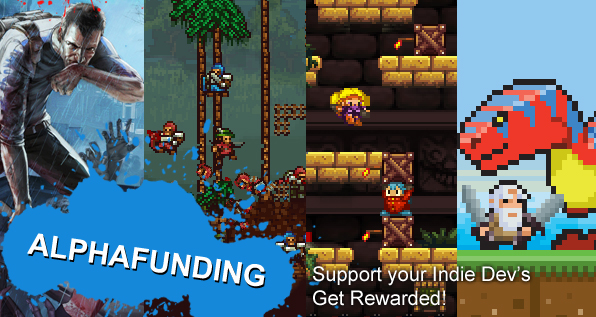 Interested?
There are a lot of risks involved with alphafunding so not every game is eligible... but if you are open about your development, want to give and get support from your fans then get in contact and let us know about your project.