Welcome to the largest update of Siege of Turtle Enclave! This release marks a major milestone in the development of the game and is cram packed with new content!
Thanks for stopping by and taking the time to see what all the fuss is about. If you're a newcomer it gives me great pleasure to introduce you to Siege of Turtle Enclave, a turn based strategy game featuring real time battles, city-building elements, a dual-rock-paper-scissors system complemented by a wide assortment of units, *in 90's tv ad voice* "all this and so much more! AND if you order in the next 10 minutes you'll receive a~" *changes channel*. If that's not enough for you, check out the official trailer to the game below and see all the awesomeness in action:
And for those of you who have already experienced the joy of watching armies of turtles battling valiantly in a life and death struggle against evil feathered fiends, you will be pleased to know that the full version of the game now includes more than twice as many units to fight alongside and against, all structures can be upgraded from the first tier; Timberhewn, to the next tier; Stoneborne, a few more spells have been added, lots more crops, a new hero, AND owls now have battle abilities that they will utilize with extreme prejudice against your poor turtle troops! Also, both the demo and the full version have been polished up a bit to make the experience smoother and more enjoyable, (though in spite of my efforts, it's still Alpha, and bugs are a hardy lot...). The game now sports a rudimentary Tutorial, that will give new players a brief guide to get them started in the right direction, and a proper introduction cinematic to give players some background for the game.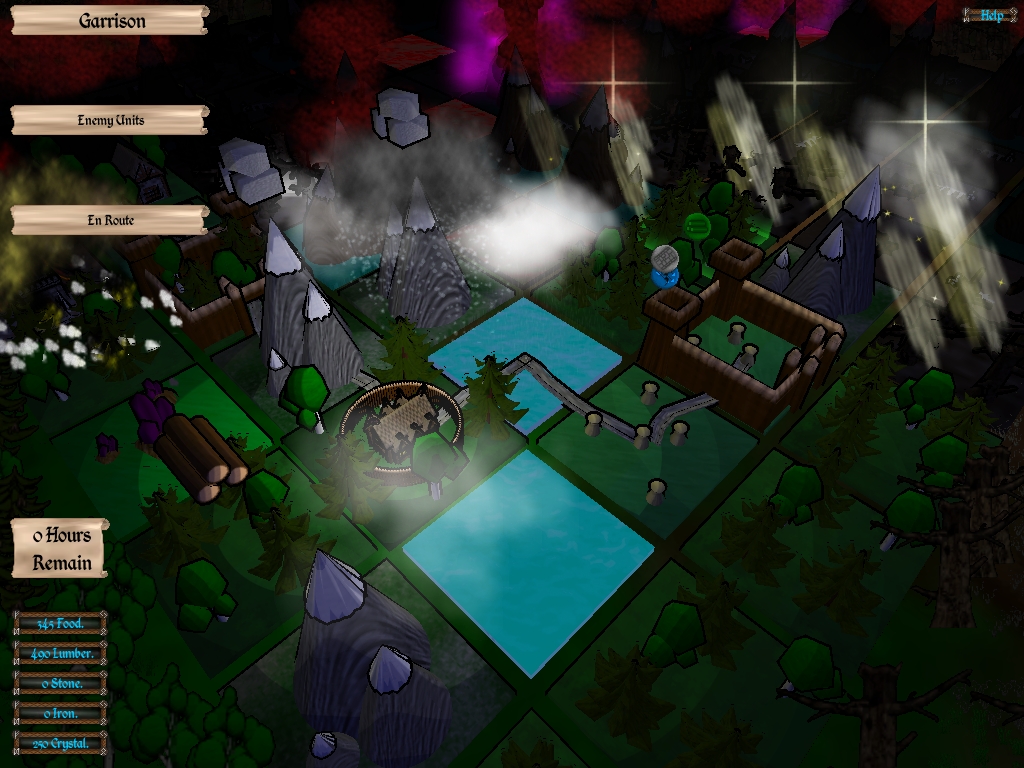 Whats next you ask? The immediate plans include progressing towards a more consistent experience, i.e. the random map generator is a beast badly in need of taming and a much shorter leash, though for the adventurous among us I'll include the option to 'unleash the beast' to retain the current uncertainty and imbalance in the map. As for the longer haul, two more tiers of structures remain to be implemented before all of them will be in the game, as well as all the units, spells, crops, and other goodies that go along with them, which should amount to roughly twice the interactive content (units, buildings, spells, crops, etc...) that is in the full game as it stands now in 0.4a. Ontop of all that content, I'll also be adding a lot more polish to trivial things as well as adding more atmosphere to the game, boring mundane things like adding pedestrians to the Enclave, animated workers in the structures, and maybe even sounds to the battles, nothing too exciting... right?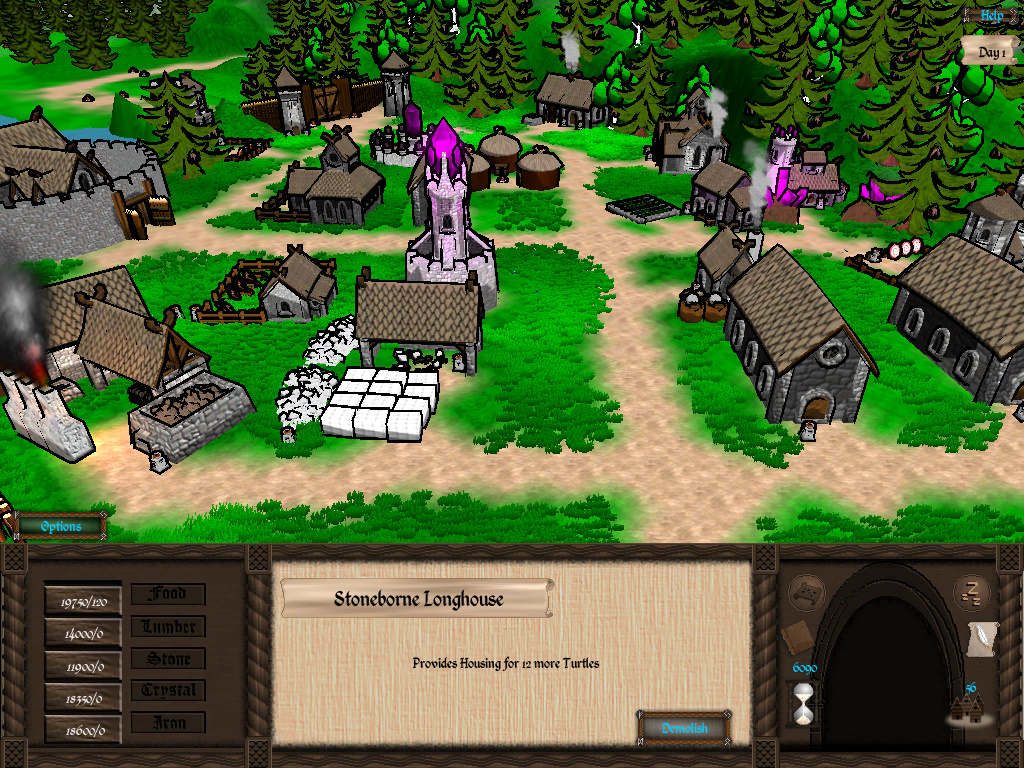 Thanks for reading and I look forward to any feedback you may have, be sure and follow the game's progress around the web to keep up with all the exciting content as it gets implemented! Until next time!
~Heftig