Greetings!
On a wave of our Greenlight success we are happy to show you new version of DungeonRift.
New traps, new secondary weapons, new tileset, new monsters and their perks, but first of all 2 new big features:
1. New visual interface. It's a first draw (that was implement in one day with great amount of stress) but it shows our ideas in future.
2. Progression system. Player still count on loot and upgrades from crates in his run, but after his inevitable demise he'll receive experience for every beaten level (deeper in the Rift - bigger reward). That's way player will unlock new weapons and enemies, that he'll meet in hid future runs.
Also we've changed the pace of the game. Almost all traps were removed from first levels to keep them from distracting new players. Enemies receive first perks sooner, that will make their personalities brighter in every single run and in general.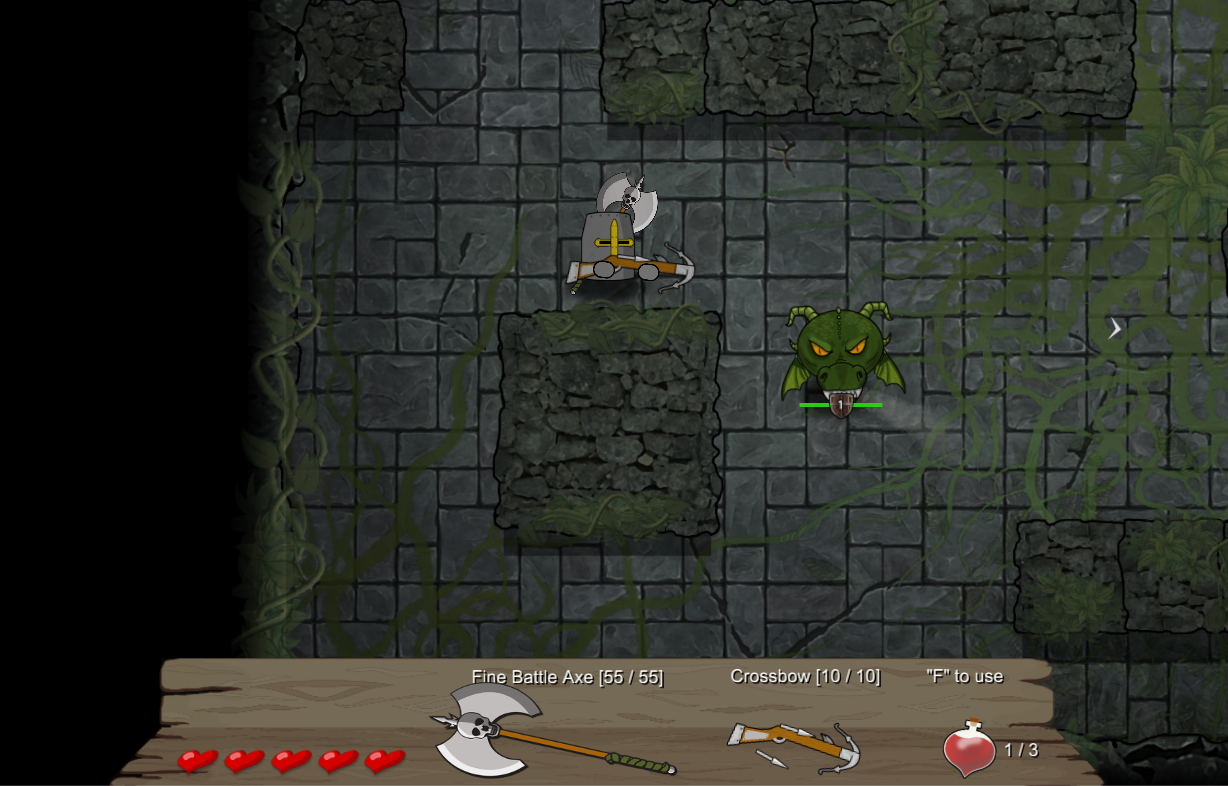 Full changelog:
Brand new progression and unlocks mechanics;
New secondary weapons:
Repair and ammo pickups in bags;
Four new monsters:

Magnus the Cultist,
Terry the Rat,
Dakkar the Dragon,
Potato… Potato?

New perks for monsters:

Throw back,
Slow down,
Ink/smoke clouds,
Smoke bombs for tactical retreats,
Dodge-roll

New trap type: floor spikes;
New beautiful starting TileSet;
Enhanced user interface;
Arrows and bolts that you can pick up again if they didn't brake;
Button "C" for swapping main and secondary weapon for our dear players without 2-button mice;
Bug fixes!
Balancing!


Please, comment about any bugs you encounter! We'll try our best to fix them.