ALPHA VERSION 1.0
Hi everyone, As I promised - Release of mod is here. Before we start I would like to tell you this is deffinitely not a final version of mod but only the testing one.
So what is difference between this mod and Death or Dishonor DLC? Let me explain you...
1) New Borders:
After Treaty of Versailles Czechoslovakia ceded Silesian region back from Germany because Bohemia used to control these lands for more than 400 years.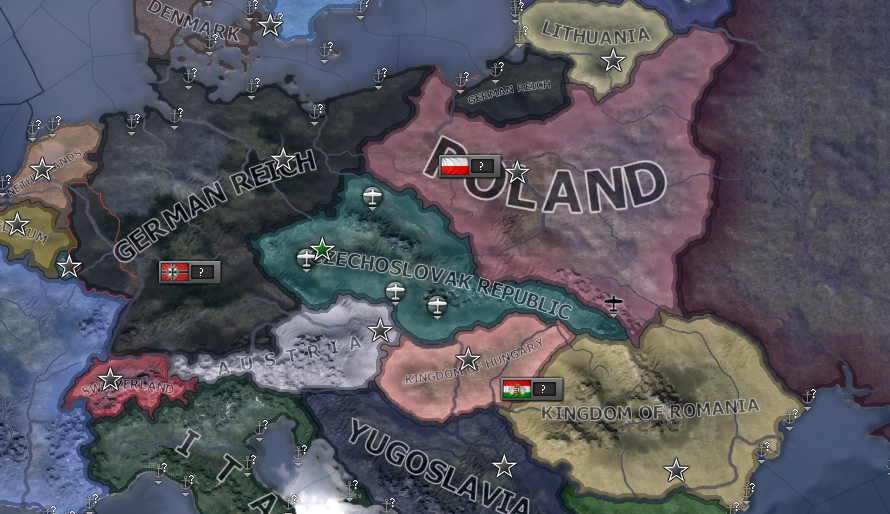 2) New Advisors:
a) Tomáš Baťa
Tomáš Baťa was a Czech entrepreneur, founder of the Bata Shoes company, one of the world's biggest multinational retailers, manufacturers and distributors of footwear and accessories.
Tomáš Baťa established the organization in Zlín on 24 August 1894 with 800 Austrian gulden, some $320, inherited from his mother.
His brother Antonín Baťa and sister Anna were partners in the startup firm T. & A. Bata Shoe Company.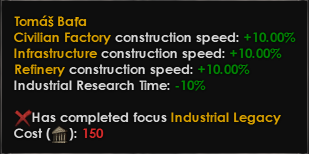 b) Rostislav Adamec


3) Modified Starting Stats:
Mod Deactivated: Mod Activated: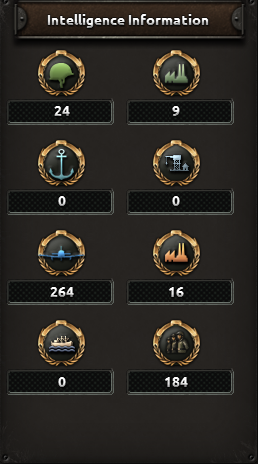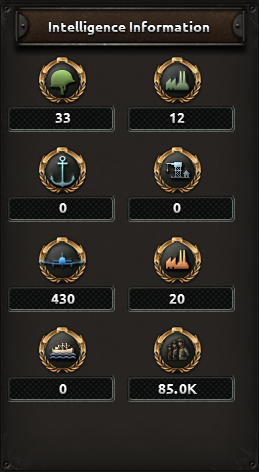 4) Reworked Division Templates:
a) Infantry Division: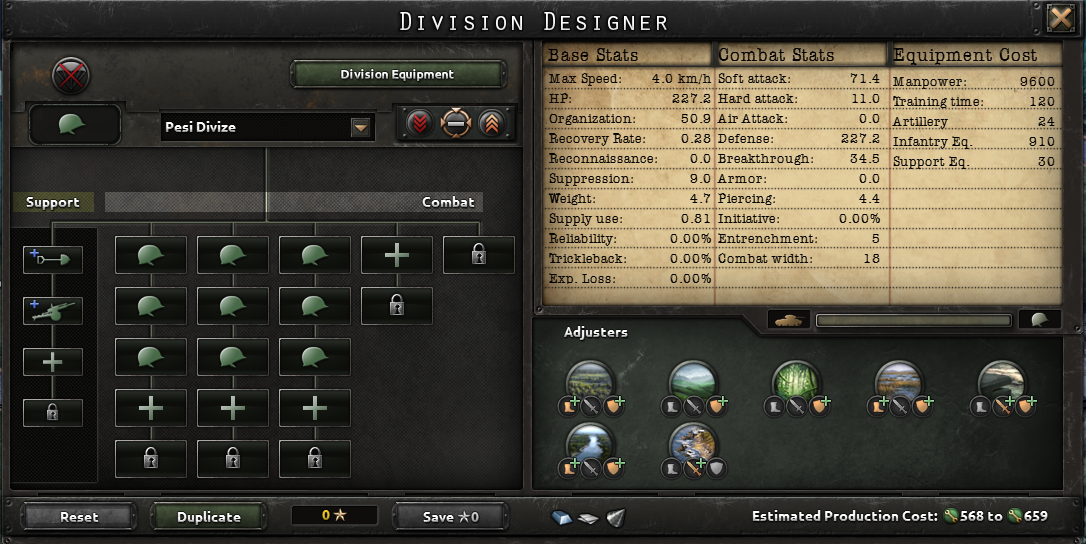 Tank Division: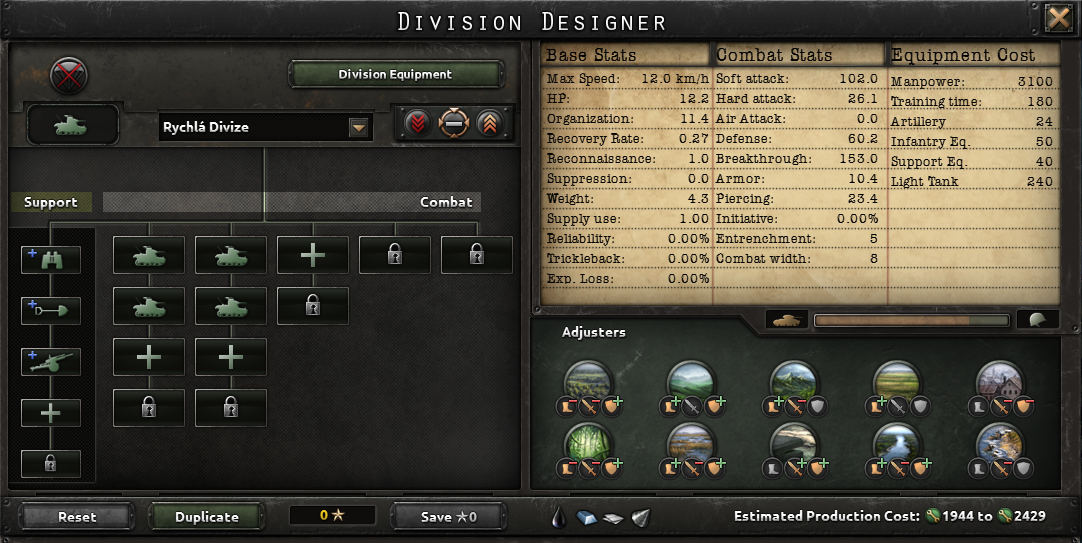 5) New National Focuses:
The National focus tree is not finished yet! It is gonna be in the next update.
In fact, during the first Czechoslovak Republic (1918-1938) there was not straight connection from Prague-Uzgorod, so do not take this historically accurate.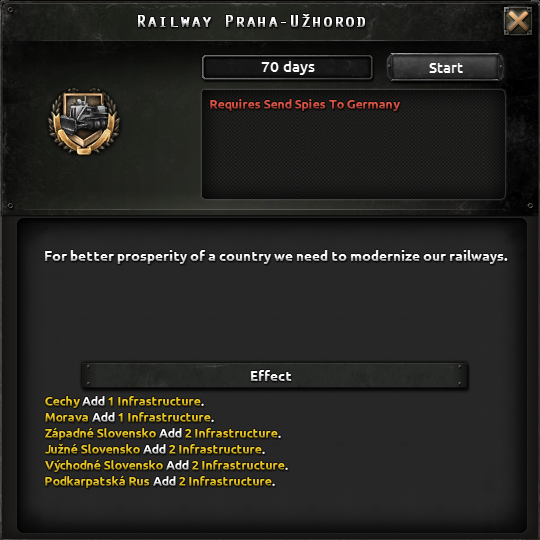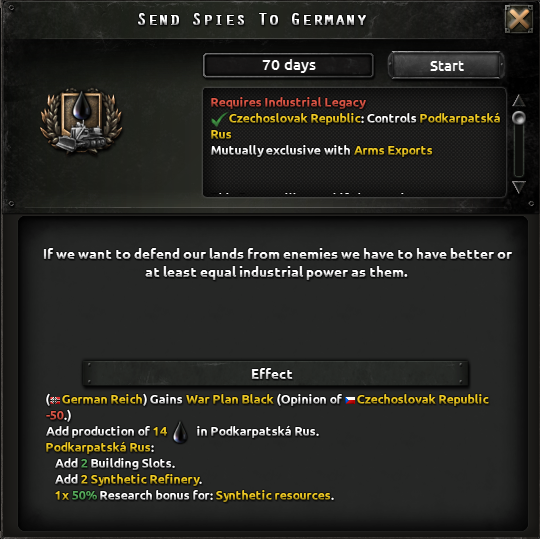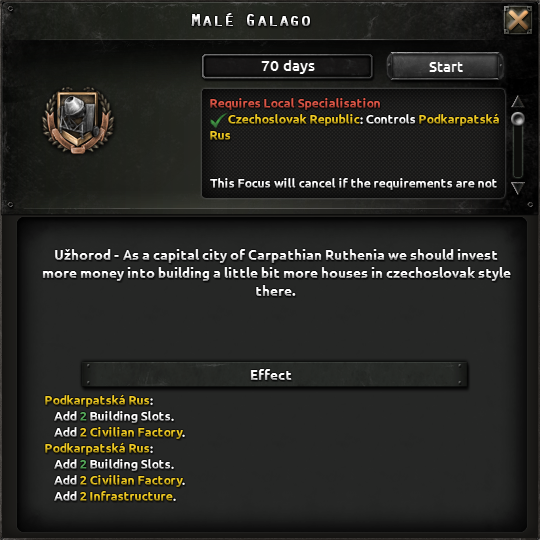 6) Reworked National Focuses from original game: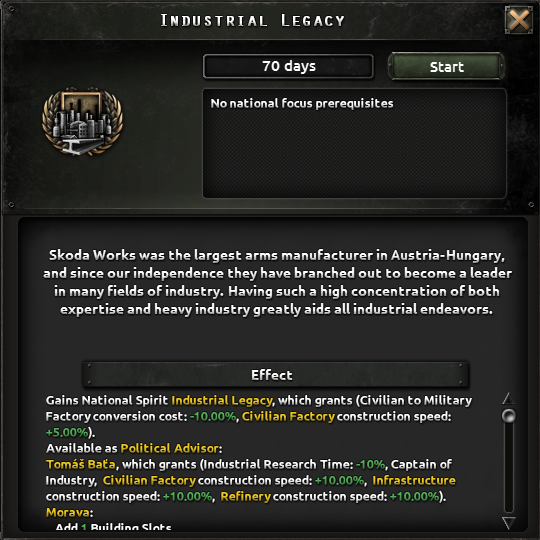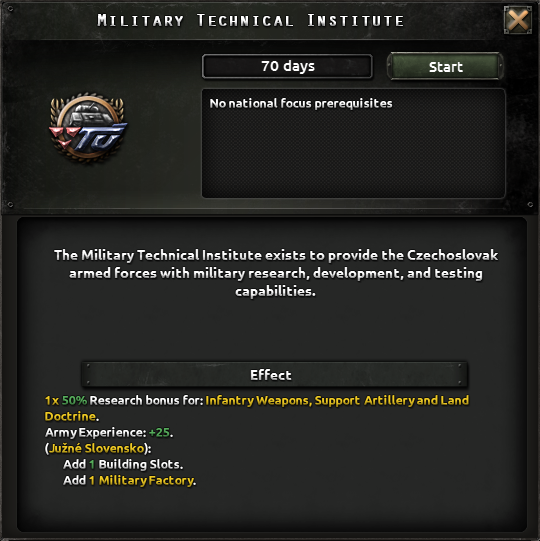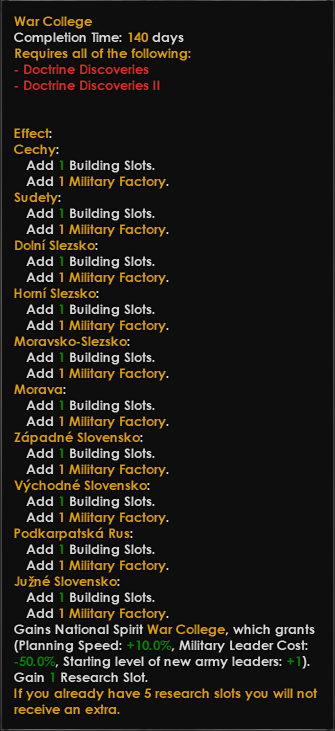 7) And Much More!
Music added
More cities (victory points)
Reworked states and provinces
Added more of resources such as steel, oil, tungsten
Reworked Air Regions
Fortification gained from national focuses has been adopted to a new Czechoslovak border
Well that is pretty much it. New version is gonna come soon.
You could expect:
Fully completed National Focus Tree
Error and bug fixes
Adopted mod for new DLC: Waking the Tiger
New gameplay possibilities
and much more!
If you see any misstake, please tell me. I am not a native English speaker so there could be a lot of them.
Thank you for reading!