Scott in Space Alpha v.0.15.1.16 demonstrates a freshly implemented WebGL lighting system, some fresh levels and ... a bug in Firefox, unfortunately.
Also, if you make it through the demo, you can have a glance at the volcano world Lavair.
Play here: scott-in-space.com
WebGL Lighting System

I've been adding a lighting system to Scott in Space over the past days. I would like to show you the final lighting for Defensio, one of the eight worlds you can explore in the game:
Lavair
The rhinos have their Lair on the Lava world Lavair. Isn't that "original"?!
The volcano world is implemented and the lighting is final:
Firefox 35 WebGL Trouble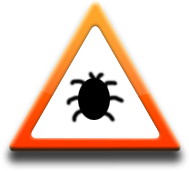 The lighting system is now a Chrome-Only feature. This does only affect the html5 Browser game version, but not Windows PC, Mac and Linux. These three will have lighting enabled.
The reason is that, with the latest official Firefox 35, the lighting effects are no longer supported by Firefox. This appears to be a bug in Firefox. I cannot figure out why. And it took me more than two hours trying to find the bug in my code that made the lighting change from working perfectly to not working at all. And I couldn't remember making any change to that. Then I had the saving idea and checked whether Firefox made an update or not. It did. And that's the solution. In chrome, the game keeps running just fine.
I will check coming Firefox updates from time to time. If they support the lighting, it will return to Firefox.
If other devs encounter trouble or have a solution for problems with WebGL and the latest Firefox update, please let me know!

Icarus & the Crazy Squirrels
Soudn like a band, but it isn't. Icarus is a flying rhino who might help guinea pig Scott on his journey, but he is hard to find since he lives on the top of a lonely mountain.

The crazy squirrels, on the other hand, live on the guinea pig home world. And they do not like the idea of having to share their precious nuts, trees and oxygen with the guinea pigs.
Have a nice weekend, everyone!