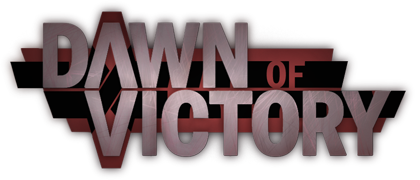 Comrades,
Dawn of Victory has gotten to the point where the basis of our gameplay design has been implemented, some of our major features have been implemented, and steady progress has been made on our UI and 2D graphic elements.
We're ready to start testing things like balancing, unit mechanics, and all other sorts of things that require the input of a greater range of individuals, and for that we need people like you.
We are looking for people who have some experience in playing Vanilla Sins of a Solar Empire who would be able to provide some constructive criticism, comment on the state of the mod, and be available for testing sessions over the next few months.
While expert Sins players are welcome, the mod has changed a substantial number of gameplay elements, so we are looking for people who can play it with a fresh perspective and not get bogged down in comparing it to Vanilla Sins. We've added things like cruiser customization, faster paced combat, linear unit progression amongst other things so it plays substantially different then what you're used to.
We would also ask that you be able to document your experiences, so being able to write a couple paragraphs explaining your thoughts on various subjects would be a plus.
Like all alphas there is no guarantee the mod is any fun at this point, so keep that in mind as well.
If you are interested, please check out our website which has further details on how to apply and what information we need from you.
Thanks, we look forward to any applications.