THE MOONLIGHT PATH - ALPHA NEWS
"...those golden, shining orbs of an eyes they gleamed like a million Suns, the power of light locked deep within her body. Many wondered if she had truly descended from the Sun itself. Nobody knew her well, but everyone loved her. A small, golden aura surrounded the little girl, followed her in her every step. She had no remembrance of where she came from, what was her name, but nobody seemed to care, for so attractive was the light around her. Daughter of the Sun they called her.
...And one day, one day they all burned and died; everyone burned to ashes before her very eyes. And she fell. She fell into a deep slumber. And from the very moment she finally woke up, there was no longer Sun to be seen, only darkness and dimmed visions. She suffered a great loss, for she could never see again, forgetting what it all looked like over the years and all the people who once loved her like their own. Oh, how she mourned to see again, to get back the sun..."
- Inner Pale Sun

"....and from her eyes flew the infinity of pain that smothered all dreams...."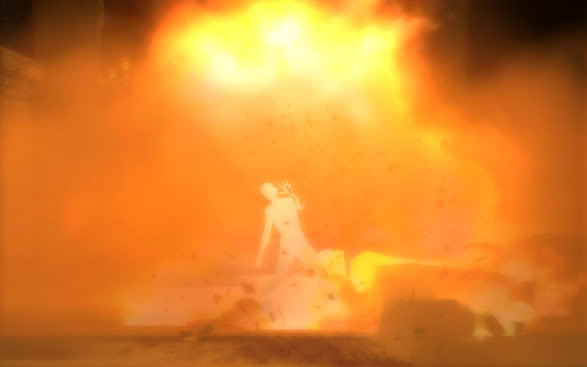 "...the torment that was bright, God-like fire..."
I am happy to announce that there are an outrageous number of *100* "watchers" at ModDB.com interested and constantly following as of what's going on in The Moonlight Path module.
I am much obliged to see so many interested people to follow the ambitious project that's been in making for so long a time. Also, following comments I've gained from various people truly keeps me sitting on the chair and doing the project constantly and inspires me to deliver what's promised for!
- "This is very good, high quality work. Honestly. "
- "This is fantastic. This mod is shaping up to be one of the best I've ever encountered. Great work, guys!"
- "Very very good stuff. Really looking forward to this mod coming out! "
- "Im looking forward to this! When its ready i'll be reinstalling the game. PS. thanks for all your hard work and dedication to the project."
- "Just got around to reinstalling Neverwinter Nights 2, had forgotten how pretty it was. Though, I must say, it pales in comparison to the screenshots you've been putting out for Moonlight Path!"
Comments and admiring like these are something I adore and take energy from, for it actually forces me to make something for the people who are waiting results from me. Also, I am been asked few interviews for both individual means as well as a indie gaming magazine and people from ModDB have asked me advices of how to start creating something of their own. It is outstanding and I really didn't expect something like this to happen. So, thank you friends, ModDB community and people involved in the project!
Overall synopsis of the ALPHA:
It makes difference for quests, story, events and actions taken whether the player is male, female, good, evil, neutral. So in other words, the ALPHA will be a complex display of ways we can throw the PC around, make difference between simple things and make the playing experience more vivid and vigorous. Aspects like these also adds up for a lot of replayability, of course if the differences are made interesting enough. But there is a lot to do, see and experience in the ALPHA and I am sure that it hardly leaves anyone cold.
Plot line: Nearly done
Sounds: About to start inserting sounds to each location and on designated points.

Music and Voice acting: None at the moment, these need special caretaking but are along the way.
Characters designed: 39 of which most will have a relevant role in the story, quest or several to offer to the PC, also some are available hencmen along with the quests.
Quests: As stated above, the amount of quests already is in good shape, but from all individual quests to counter-quests, genre/class/action related quests and the main quests, I would see mayhaps around 50-60 quests to be had within the ALPHA!
Areas designed, Indoor: 24 which works as temples. homes, sanctuaries, points of interest, local activity and more.
Areas designed, Outdoor: 2 in where are many designated points of interest, triggers and happenings as these two areas are City premises.
Scripting/Coding: WE ARE IN URGENT, SERIOUS NEED FOR A CODER TO MAKE THE WORLD VIVID FOR ALL THE TRIGGERS AND NPCs INVOLVED. Please contact ASAP if any interest arises, this is urgent!!
Overall Area design has almost totally been completed. Areas no more lacks than certain NPCs, triggers and of course what we still lack the most; scripts. Characters are almost everyone totally carved out and given a meaning. Quests are nicely coming along and they are getting more and more vicious the more we think about them. Custom music for the ALPHA is still being thought about, but my never-ending trust and admiring for our composers wont diminish.
That's pretty much all for now, hopefully the next update will get to you sooner than this one!
- Markus

"...and she watched in agony as everything was smothered by the flames...."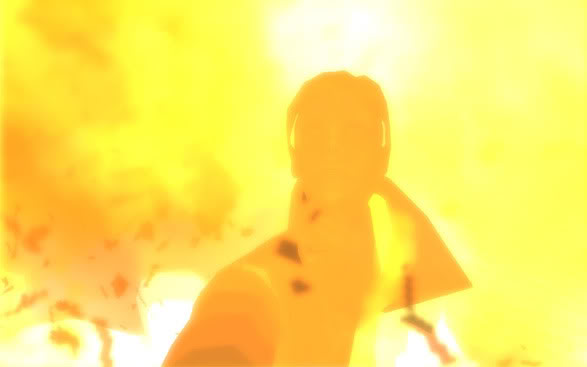 "....the flames of her inner pale Sun..."