While the game is far from being finished we'd like to bring You in helping us improve the quality of our game. So, are you interested? Because we would be really happy if You'd help us improve the quality of Kernel Space.
If you want to sign up, just send us an email to foxssake@gmail.com with the subject "Alpha Sign-Up"
Currently we're only building Kernel Space to Windows platform, so please attach your DxDiag file in you email. With this we can know what kind of system you're running Kernel Space on and it can help us bugfix the game. Your name will be listed on the credits as an alpha tester.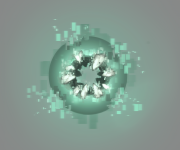 ~Steve