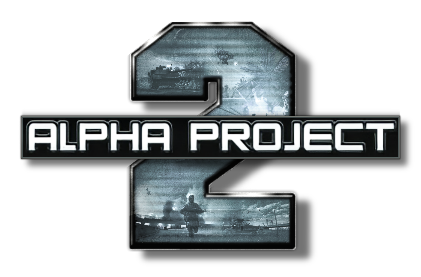 Greetings, Alpha Project Community!
Thanks for showing interest in this project by either reading this and/or for commenting on last month's post. The feedback was a little beyond what I expected. Please stay tuned and continue reading to get an idea of the road ahead.
- Let's rewind a bit
So it's been about 5 years since we officially stopped development on this mod. I had been around for about a year leading up to the conclusion of the development and was really sad to see the mod ending. I was mostly helping JONES out with general things such as getting weapon model variations prepped for the customisation amongst other things. When we stopped development I had immediately started my own project, because I had no motivation to fix and optimise the sheer amount of content that we included in the final release. By that time only JONES and I were left in the team, so the task was not realistic with him leaving as well.
- So what has happened since then?
Looking back at the final release I still think it's next to impossible to fix all the issues, so what I have been doing is to rebuilt the mod from scratch with a strict quality assurance policy. Consistency is also one of the biggest things I stand by. So what does the rebuild entails? In essence it means that I am slowly re-implement current Alpha Project features into the unreleased BF2: Unlimited Action mod that I have been working on for 5 years. The BF2: Unlimited Action mod will be put on hold for now until I can decide its fate, but in all honesty both mods have a lot of common and it's safe to expect all the advertised content in that mod to make its way into the next release of Alpha Project. What you can assume from reading that is that there is about 5 years worth of content that hasn't really been seen a lot.
- Going forward and the mod direction
Due to the mod having BF2: Unlimited Action as its foundation now, the gameplay will be a bit more akin to vanilla BF2. So I am definitely going back to not only the roots of BF2 but of AP as well. The first and second releases of AP were distinctly different than the last release because the mod veered more into the direction of adding experimental features and innovative content than making cut-inspired content. So with the next release you can expect a similar release than the very first version of Alpha Project, but with the customisation system added and a lot better graphics that have never been seen in BF2. It will be a very, very small build with not a lot of content, but that is due to the fact that this mod is also an HD mod now and most of my time went in making it HD and also to guarantee gameplay stability with no crashes. Below you will see the alpha inspired Gulf of Oman map with the new, updated graphics. Making this game HD is very time consuming, but it's a trade-off that I am willing to make than having a lot of maps, guns and vehicles. As time goes on, I will be releasing more and more content from the previous releases, but in a more polished state. JONES made incredible maps for this game, however some will have to be modified due to stuttering performance issues amongst other things, so therefore I will leave his maps for the next release.
- So what will be in the first release?
Like stated above, this will be a very small build insofar as the amount of new content is concerned. However the content that will be there will be very refined and polished. The whole mod's weapon arsenal has seen remade animations and the weapon models have also been changed to accurately show the new direction of AP. A big thanks goes to Develop013 that has remade the animations! He's literally reanimated not only all of the original BF2 weapons, but also all of the BF:Play4Free weapons and other miscellaneous weapons from other games such as BF3 and BF4, so expect a lot of weapon surprises to pop up!
So to summarise, expect a whole new first person gameplay experience in terms of the visuals and sounds. The mod will unfortunately not include a lot of maps at first, however that will change as the development progresses. The map list is as follows:
Divided City (Alpha version Mashtuur City)
Gulf of Oman (Alpha version)
Strike at Karkand (Slightly altered to resemble BF:P4F's version)
Fall of Basra (A popular BF:P4F map merged with Warlord from BF2: Special Forces)
Zatar Wetlands (Alpha version, but the time of day is the only difference)
Kubra Dam (Alpha version)
The other middle eastern maps will be included with the subsequent release. The third release will then include the Chinese faction and European Union faction. Luckily most of their content has already been completed, however their customisation system and maps haven't been started with. So technically the first release is the one that will take the most time, and all of the following releases will follow up quicker.
- When will the mod release?
This is something I cannot answer. Being the only guy working on a large undertaking such as this is very time consuming and difficult. I urge and plead any available 3D modeller to contact me since this will help to speed up development significantly. If all goes well, I should be done by the 3rd quarter of 2021.
- Behold the information dump!
New soldier head variations!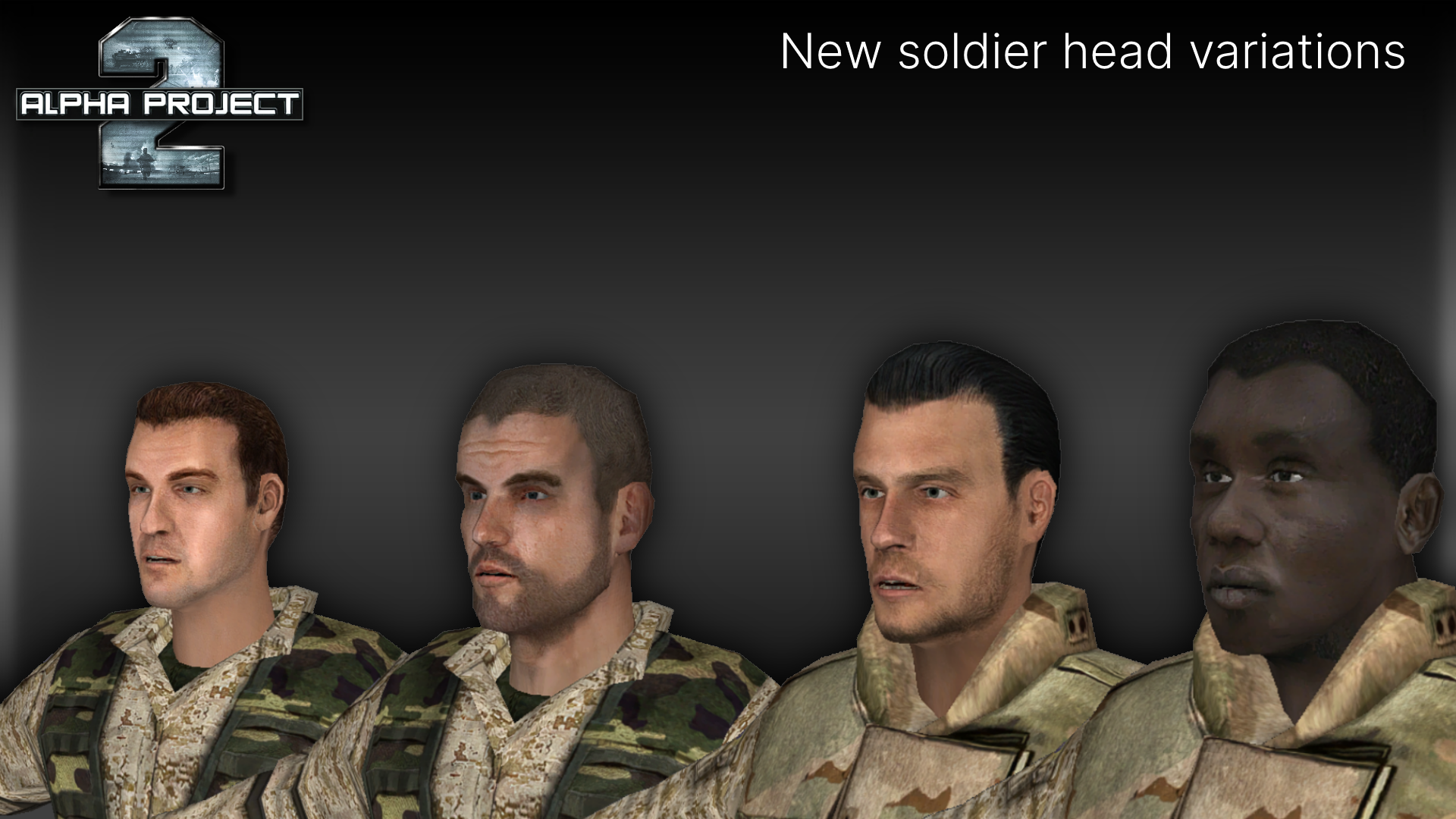 New hands and arms meshes!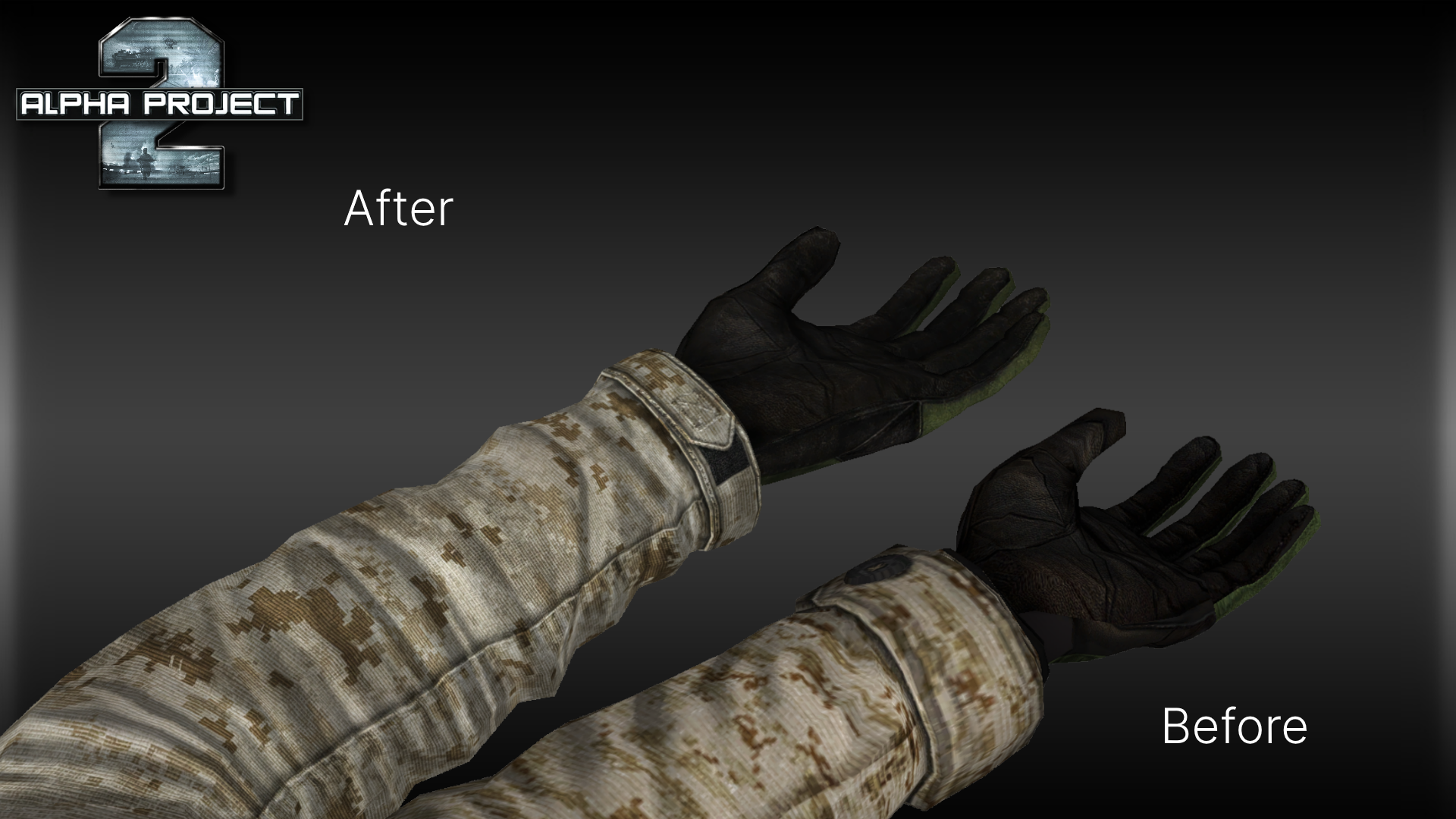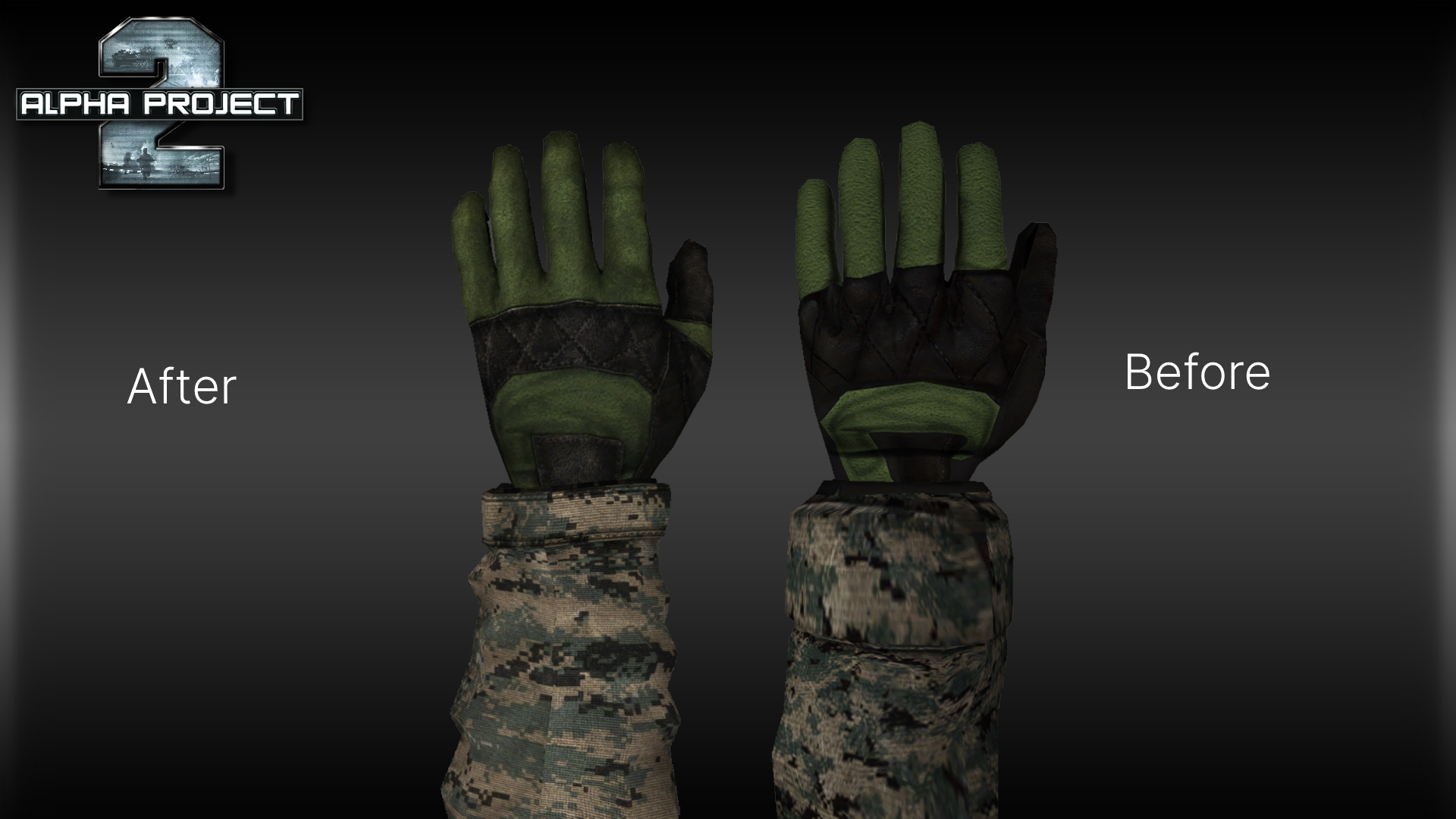 New gun models!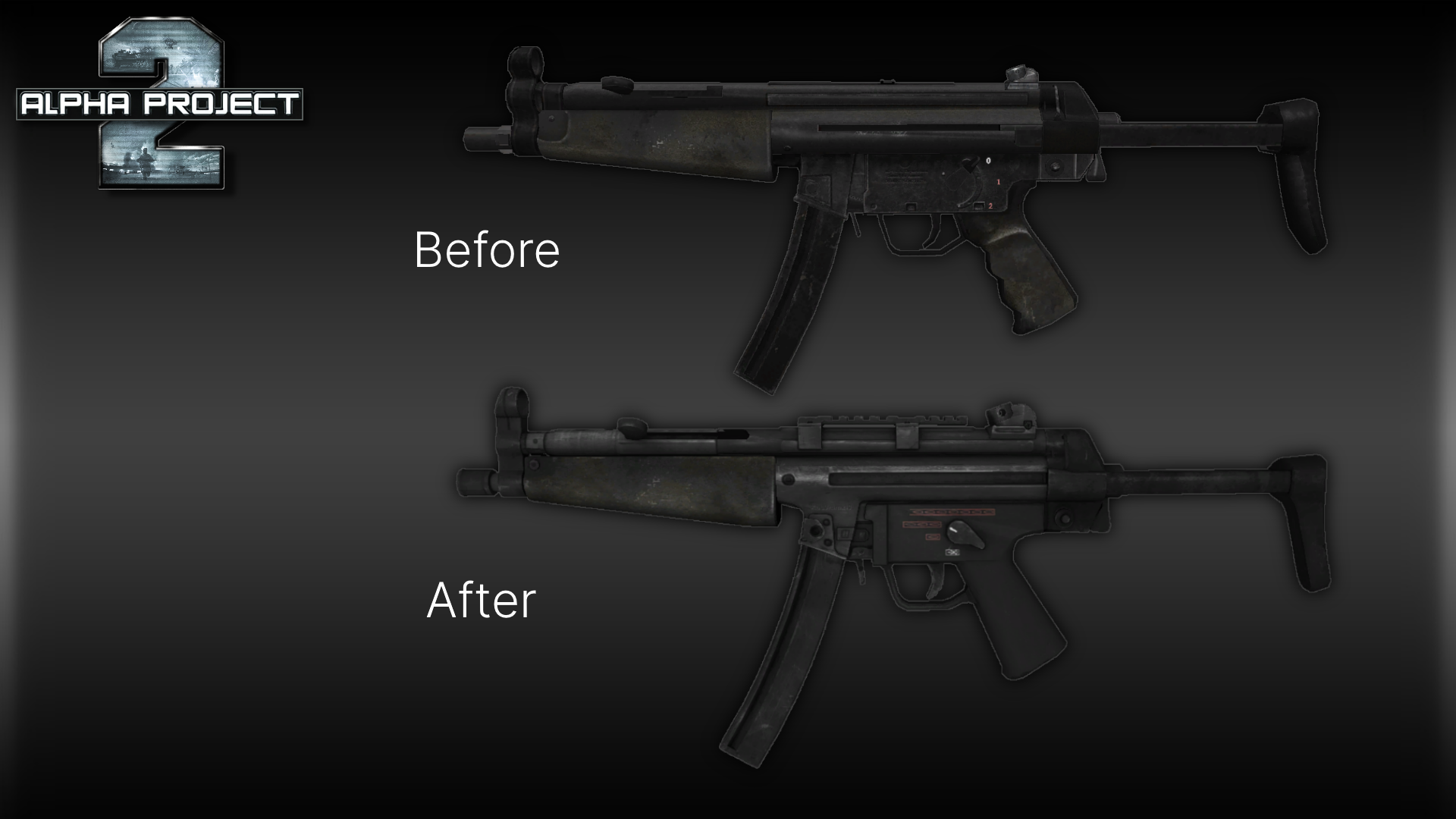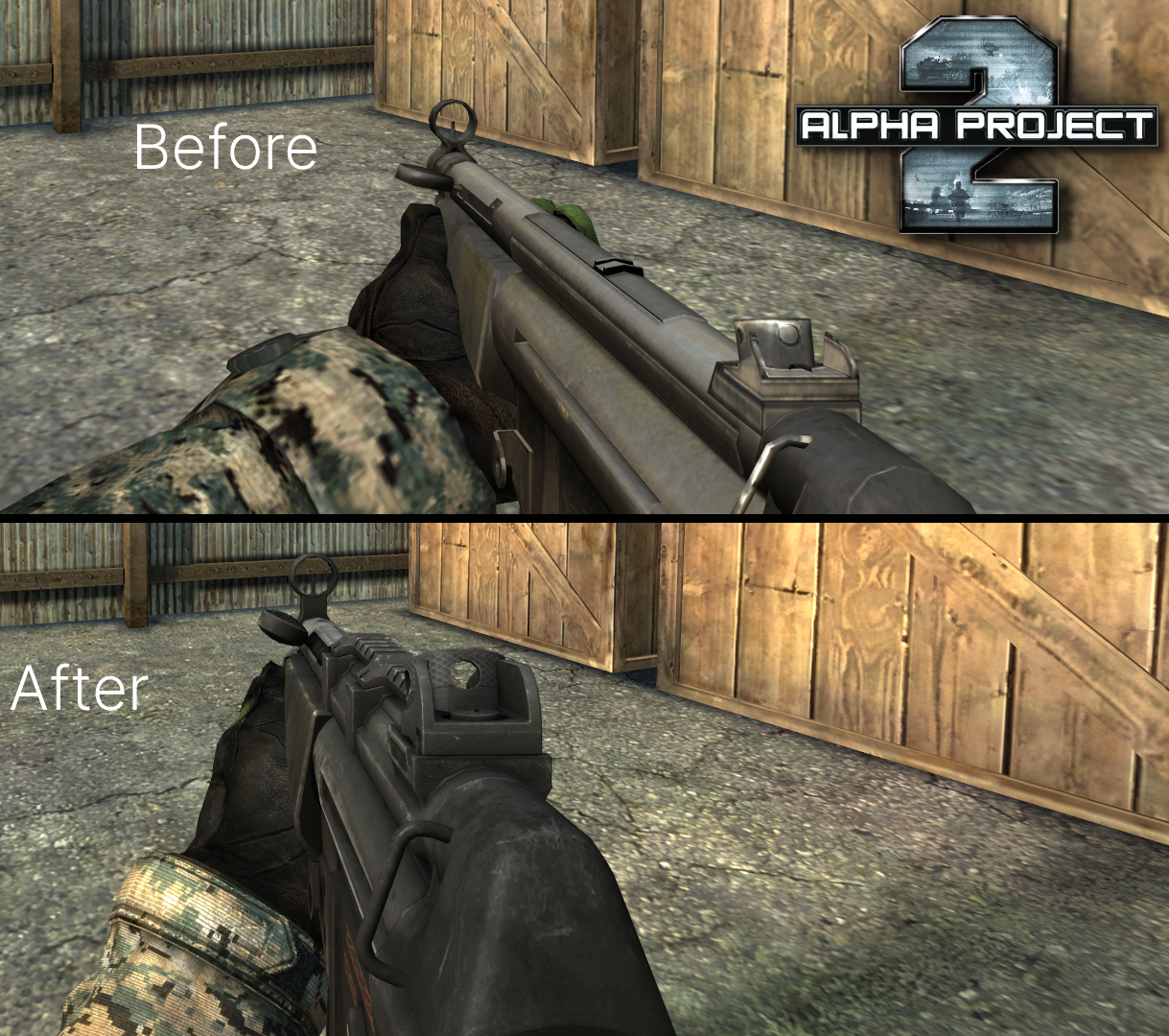 New HD water!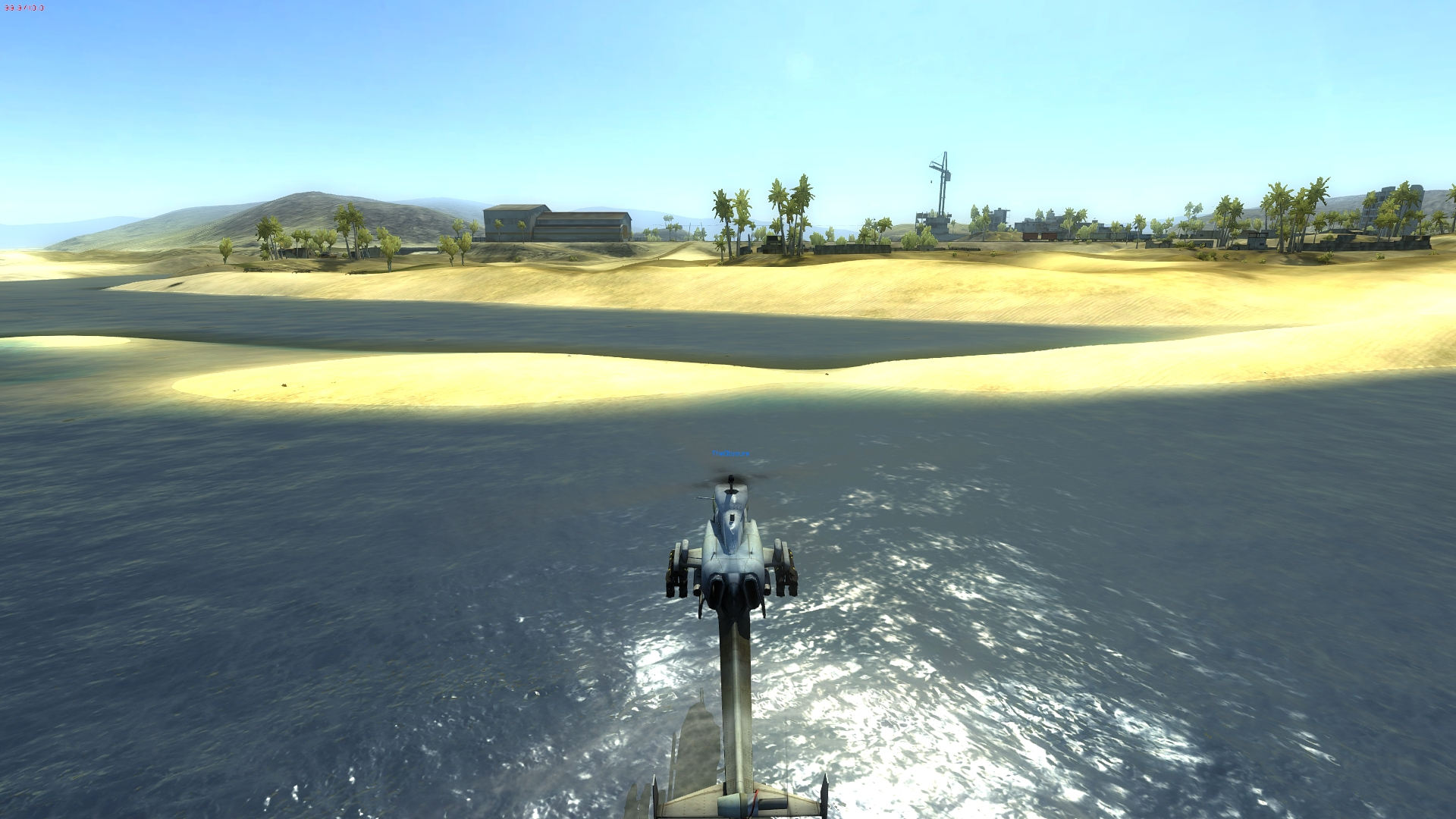 New HD ground textures along with HD shadow lightmaps!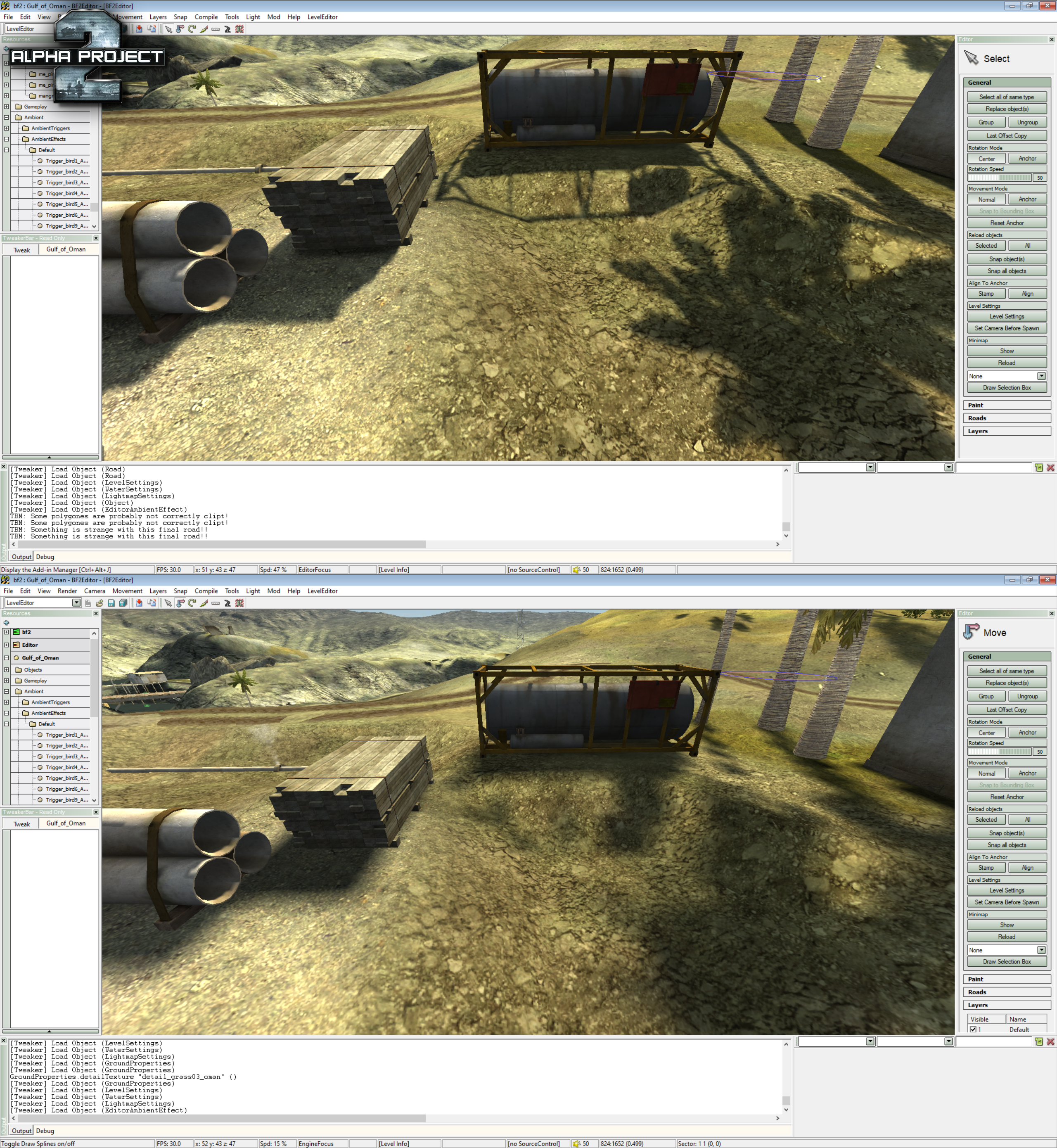 New sunflare!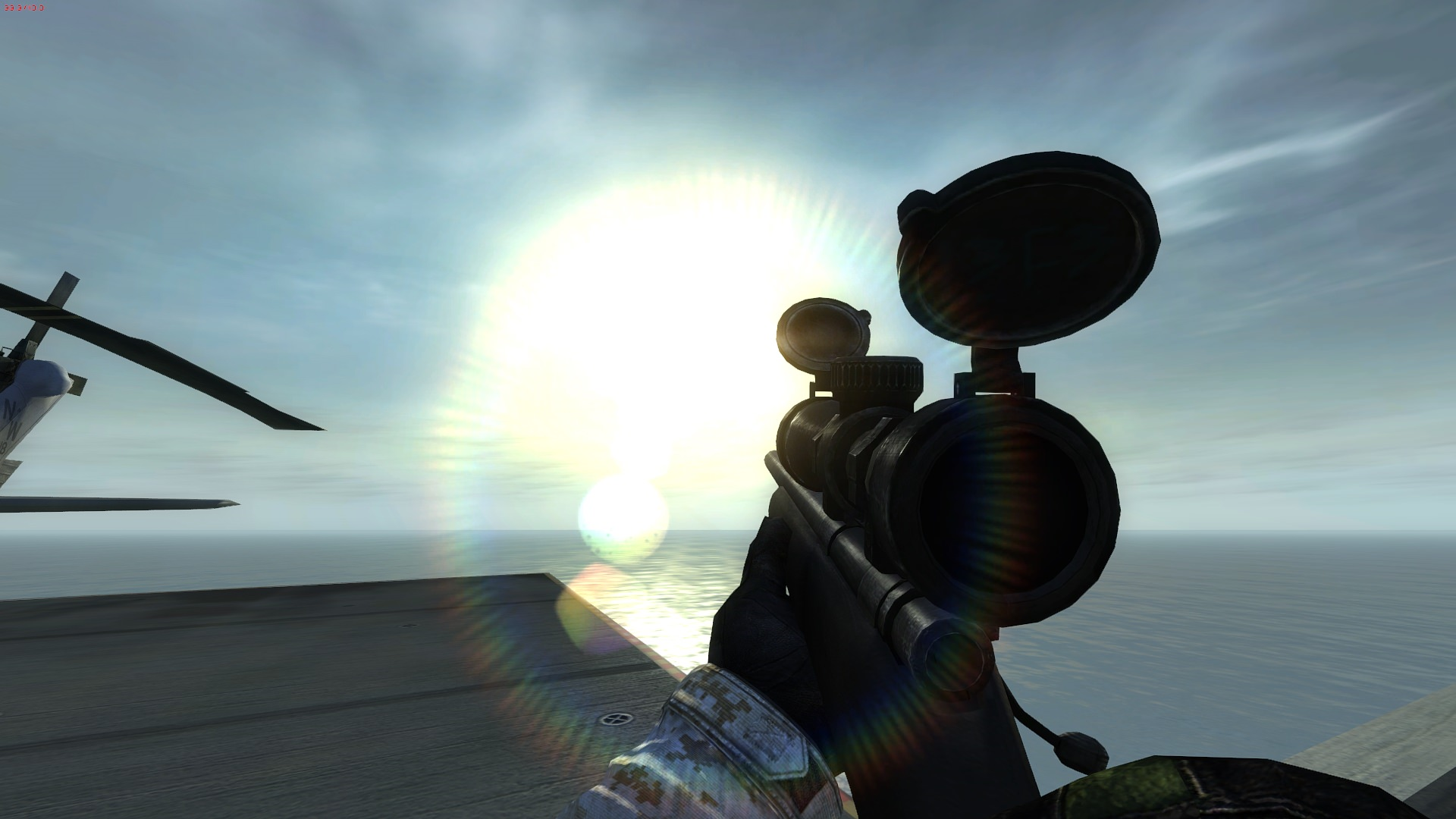 Vegetation now casts shadows on objects!

Many more details have been added to maps in the form of added props. Below you will see the recreated alpha version of Gulf of Oman. Please note that these screenshots show footage taken from the BF2 Editor, hence why there might be graphical anomalies like missing shadows on some objects, and other heads-up display elements.