Exterminatus Alpha 7.10 features a new player class the Assault Marine and is a round up of all the alpha updates from the 7.0 beta version. 7.10 also features new versions of the maps Tarsis Ultra and Ichar IV, two new Tyranid weapons and many other improvements (see bellow).
More Games!
We are looking for players to take charge of scheduling more games of EX through the Steam community group, especially players from the Americas, Asia and Australia. Since the CozWorld server is already stateside we have great opportunity to introduce more US players to EX, however since the EX team are based in Europe we are really bad at scheduling games for our friends on the other side of the pond. Please contact the group owner Stahlnacken to help EX grow.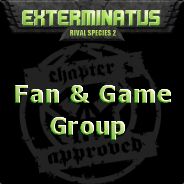 Download 7.10 (64,655 KB)
Moddb.com
40ksource.com
chromeangel.co.uk
Installation instructions
If you already have a copy of the EX alpha, delete it.
If you don't already have Beta 7.0 download and install it as normal.
Copy your sourcemods/ex folder containing beta 7.0 to sourcemods/ex_alpha (so you can still play the beta version too).
Extract the 7.10 patch to your sourcemods folder ( they should overwrite files in the ex_alpha folder ).
Restart Steam.
You should now see both the Exterminatus Beta 7.0 and Exterminatus Alpha listed in your library.
If you have problems installing or running this patch visit the Steam Community Game Group, chat room on Steam. I'll be there to offer advice during testing times (please be patient, I will be in-game, participating in the test at the same time).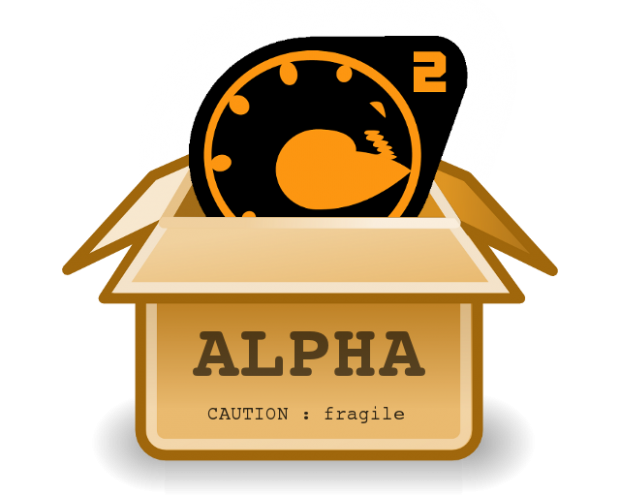 Best selling, pan-galactic author reviews Exterminatus
Read (and Fav) the fair and balanced review of Extermiinatus on Deviant Art's Orange Box group by EX regular Oolon Colluphid. If you are interested in more news, reviews and lots of Valve themed art you can even to devwatch the group.

What's new in 7.10?
Nerfed the radius and rate of fire of the VC.
Remove VC shards immediately after impact.
New textures for the VC view model.
New Carnifex player model (less his lower two arms so he can carry...)
...New Venom Cannon world model by Stahlhagel.
...New Screamer Killer world model.
Fixes to the objective filtering system, including a new FGD.
Restored the missing emblem on the new bolter model.
Tweaked the Apothecary player model and narcathium code, to work with the 3rd person animations for the assault combo.
Precache the "medithrope" healing effect, so it should appear rather than red X's.
New jump pack particle effects by The VMan.
New build of Ichar IV by Nqss.
Known Issues
AM player model is using Veteran animations.
VC textures need more work.
New objective icons need adding.
New loading screens are needed to make use of the full screen.
Full Change Log
A full change log of all the New Features, Tweaks and Balance changes since Beta 7.0 can be found on the EX our moddb page (I wrote it, so someone better read it).

Future Developments
The VC combo needs more time put into the details and effects and so does the AM to a lesser extent. A flamer weapon for the Specialist class is the next new feature to be added. Loading screens for each of the maps still needs doing.