Plataforma ULTRA's Alpha 4!
New on this alpha:
5 new levels! (levels 61 - 65)
Level loading optimizations! (2 to 4 times faster)
Reorganized menus
New animations and general aesthetic improvement
On the new levels (levels 61 to 65) you will encounter a disappearing floor. This is a new never-seen-before state-of-the-art dashed-lines-look-cool mechanic!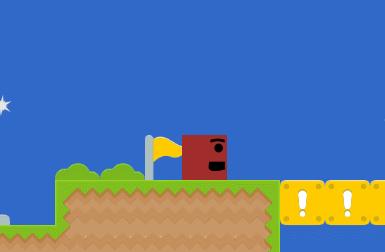 Download alpha 4 now! Available for both Windows and Linux.
Gameplay Video:
Wanna know more? Visit Santiaboy.com or follow @santi_aboy on twitter!