This new version brings a lot of improvements and the game becomes more difficult and funny at the same time!
What's new in Alpha 4
New traps added : Hole trapped and the big hammer !
New survivor behaviors : digger and hammer user
Random music player with 3 different tracks (you can put your own Mp3 files if you want)
New procedure for the Zombies generation
New game > Level select system simplified with only 3 modes : Normal, Hard and Expert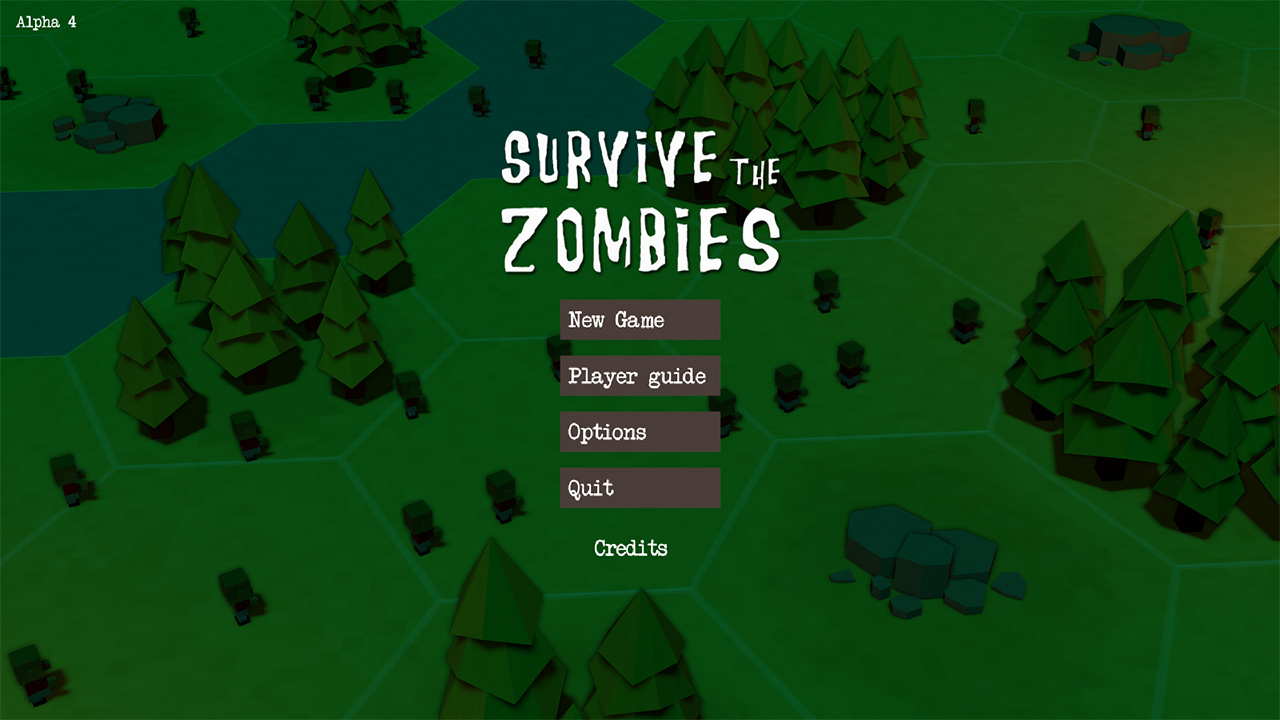 And many more bug fixes, improvements and adjustments for the User Interface and the gameplay.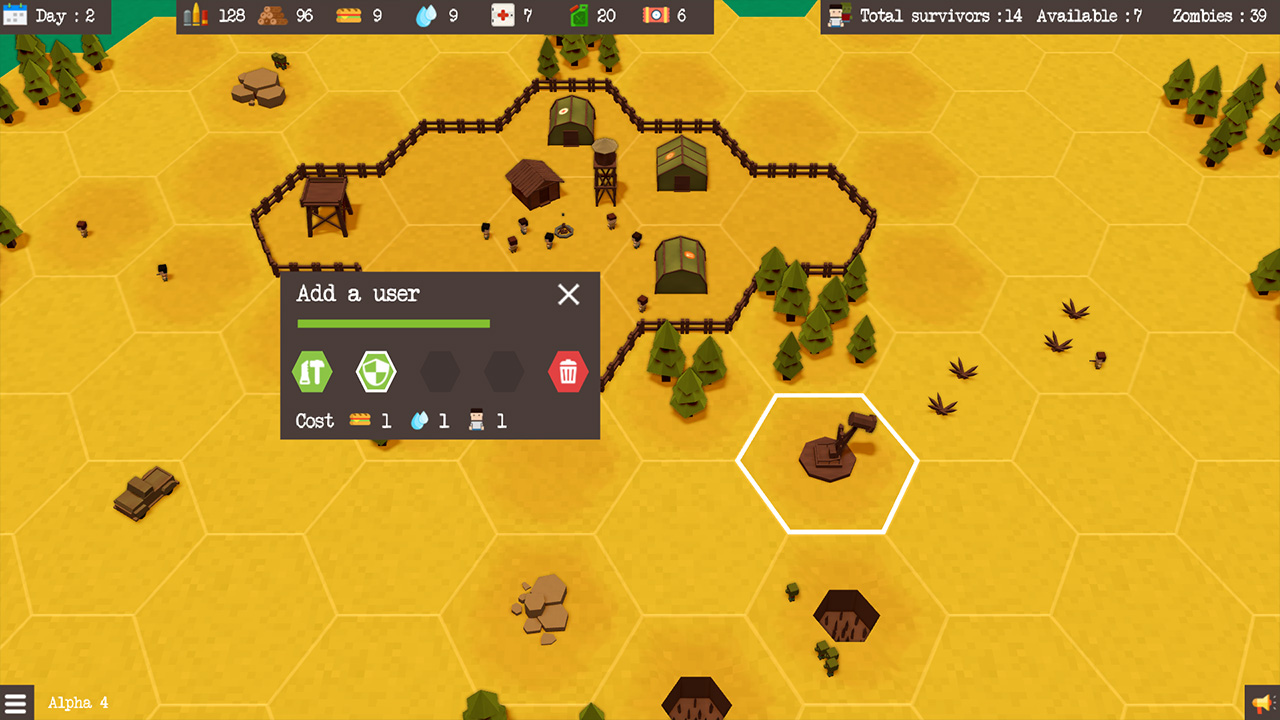 About Alpha 3
ome graphic improvements (Soft shadows and Ambient Occlusion) and a lot of script optimisations for a faster and nicer game. By default, the smooth camera and ambient occlusion options are not enabled.
Now, you can use explosive.
Animated background menu screen.
Some variations of appearance for survivors and zombies.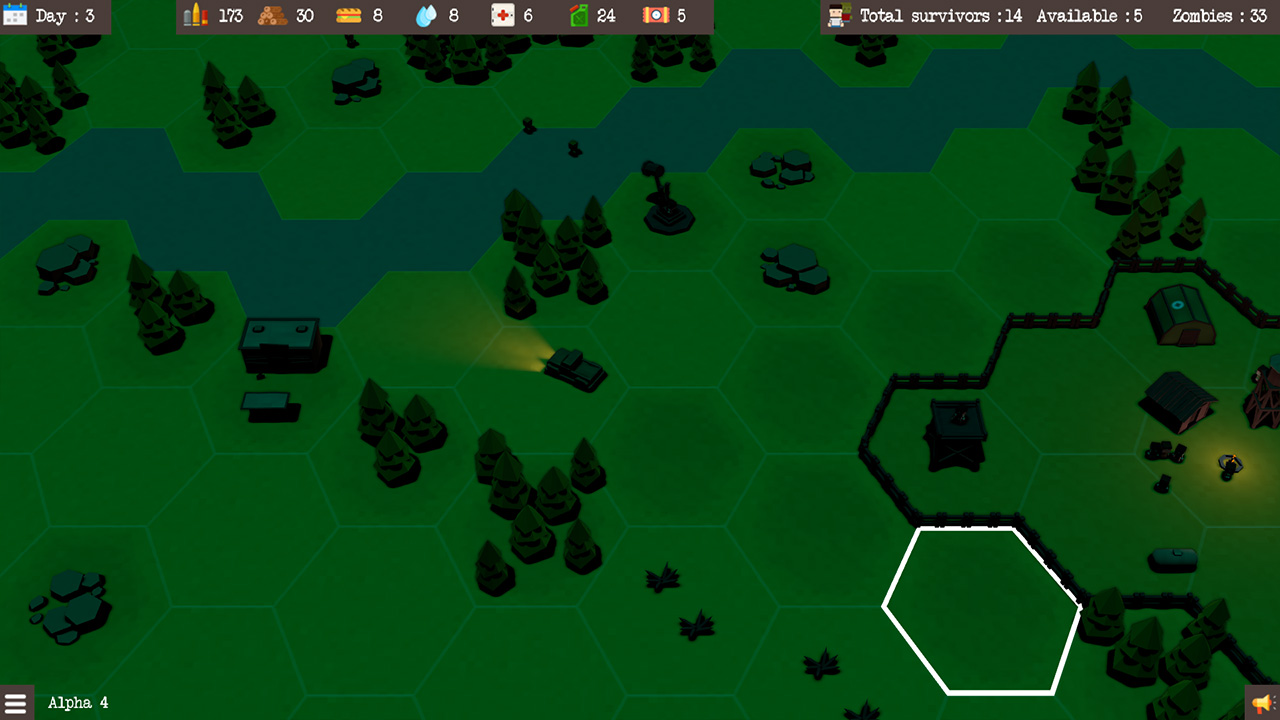 Concerning the free demo version
You can play forever and with all the features of the game except :
Each session is limited to the first day in the game
Hard and Expert levels are locked
You only have one charge of explosive
That's all !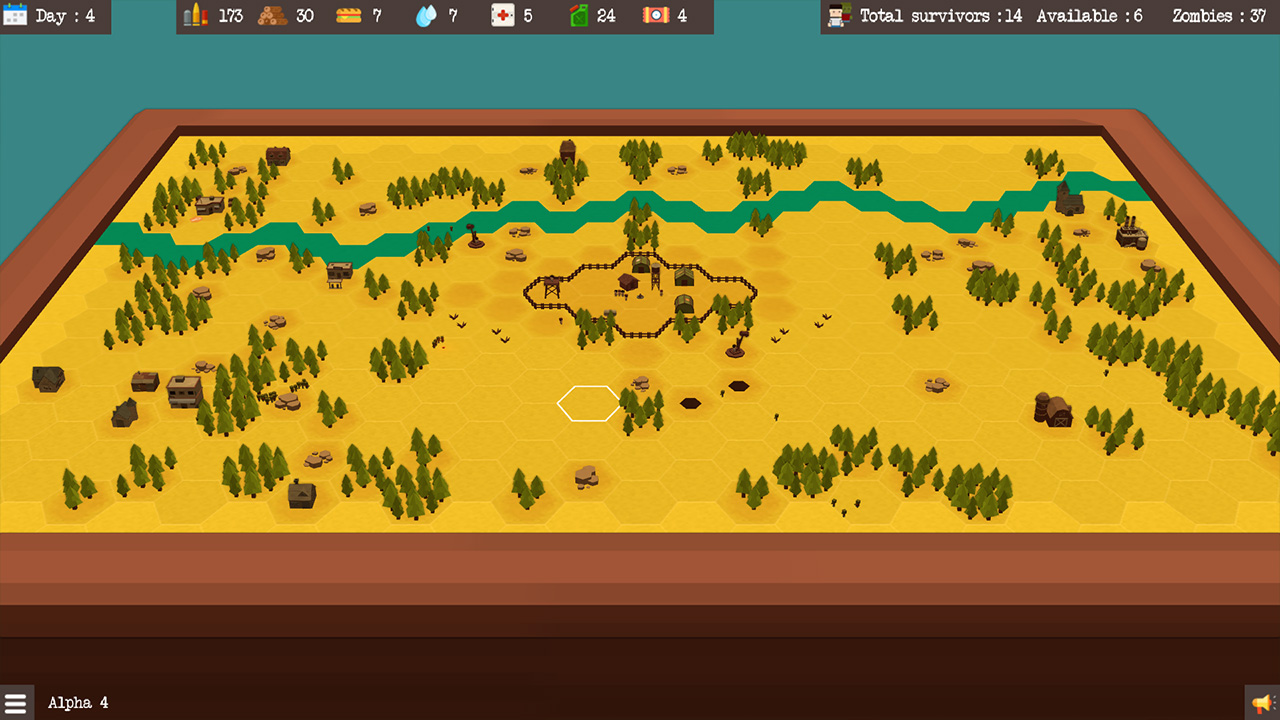 Coming next
Working on a statistics system about your survivors (concerning their needs) and adding some last fun surprises.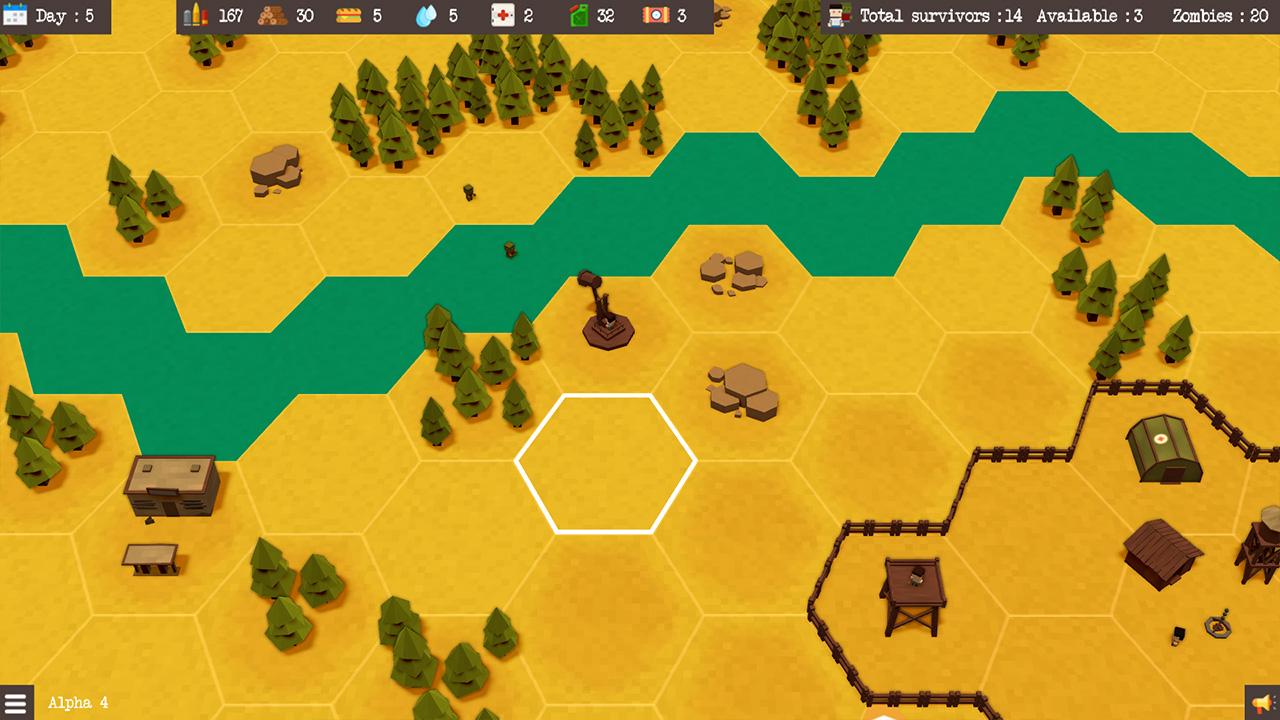 The next Alpha 5 version will be the last before the final release of the game (end of May 2017).