We've just released Alpha 2.0 of WinningHand, and this update had some useful new features for the Strategic aspect of the game.
Whilst the tactical side of the is now looking quite eye catching, the strategic game is still under heavy development, so we've used this update to roll out some useful features to expand on it, most notably the following:
Improved planned path / movement display for armies
Improved possible movement area highlighting for armies
Highlighting of city territory around player controlled cities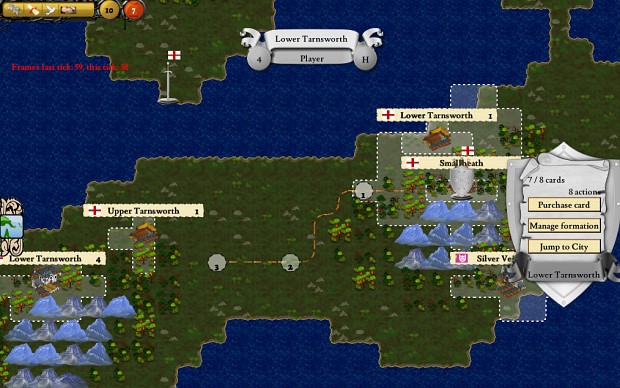 Tactical Game updates
We've also improved the appearance of the battle log in the tactical game, and given some of the existing cards new actions to choose from! These include a self-shield raising move for the Knight (the ultimate tanking card), a whole-deck heal spell for 1 hp to the Cleric (to stave off a pending mass-death from sickness or similar), and a beefy Axe Swarm for the Axethrower (to really do some extra damage at the cost of additional action points)!