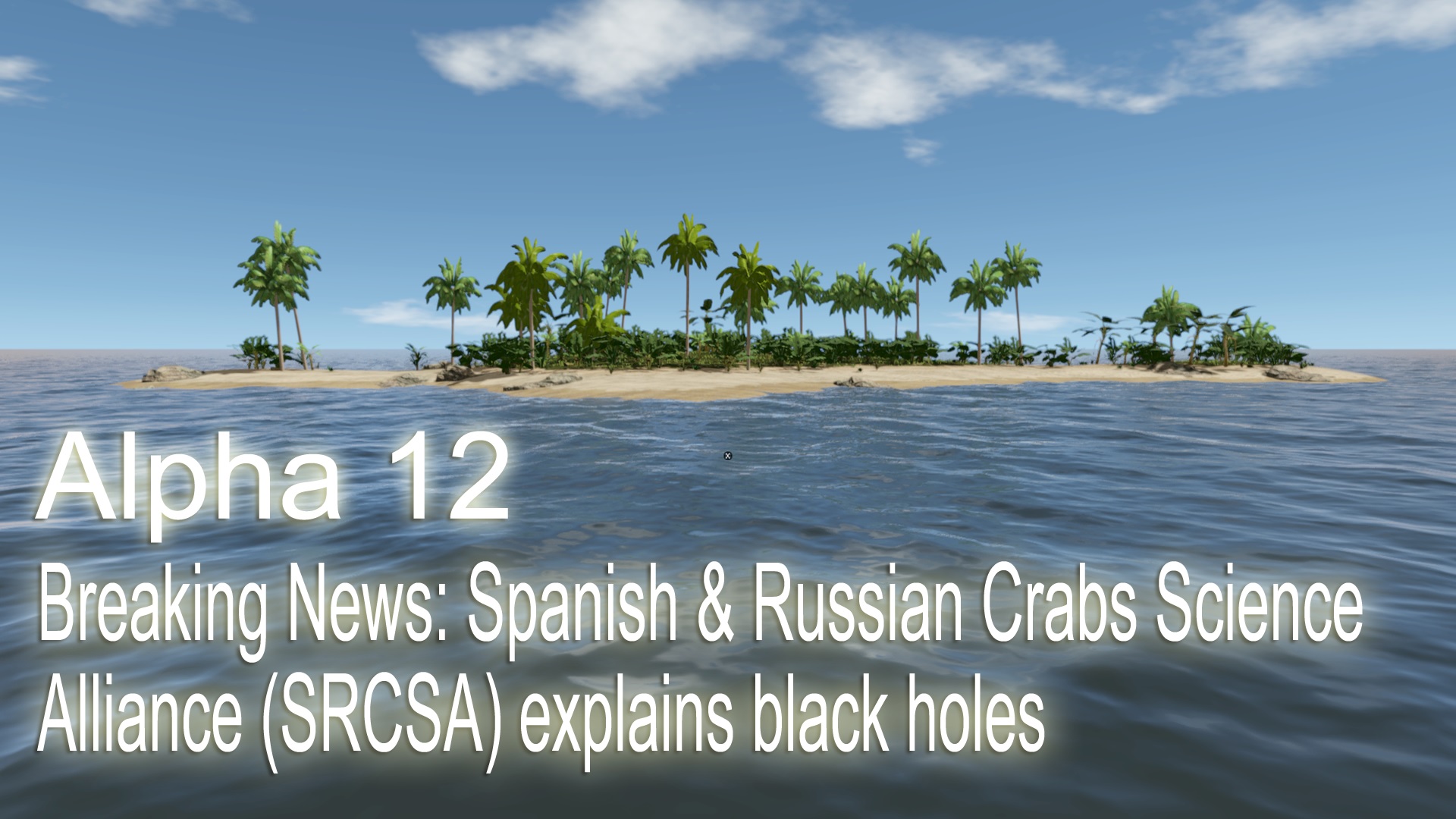 Hi everyone,
the new Escape the Pacific version 'Alpha 12' is now available.
For this update we were mainly focusing on the Raft, Crabs and the character Skills. We were primarily addressing those issues but since we have had some time available we could also add some new features and finalize some old functionalities.
The most important issues that were fixed are: Rudder occasionally changing the turning direction and the Sail sometimes generating opposite moving force. Navigating the raft is now more reliable. We also tracked down the issue 'falling, flying and incorrectly placed rafts and canoes after the load' to its very root cause and bring the ready fix.
Crabs have been given a little smarter AI (they are not geniuses yet) so they won't wander off islands. They need to educate themselves a little more while we'll monitor their progress continually. Later their AI will be used as a base for some other animals too. Additionally Crabs aren't falling through the ground anymore and their position is also saved from now on.
Some UI elements were changed and some were improved. The order of the first two screens (the "Alpha Screen" and the "Logo Screen") has been reversed. The "Initializing" screen has gotten a progressbar. For the Skills system a couple of major issues could be fixed as skills were cleared to zero after loading an existing save game along with not being cleared when starting a new game.
The issue 'standing on fire freezing' has also been fixed in addition with taking care of 'feeling the effects of heat through walls or other objects' too.
Changelog:
User Interface:
01. Changed: New fullscreen image replaceing the previous EtP Logo when starting up
02. Added: New Initializing screen with functional progressbar
03. Added: Experimental Russian language
Crabs:
01. Fixed: Crabs won't walk off islands
02. Fixed: Dead crabs won't fall through ground
03. Added: Crab positions are now saved
04. Fixed: Crabs that were hit, yet alive cannot be equipped/are not edible after loading
Skills:
01. Fixed: Base player character skills are cleared correctly at new game
02. Fixed: Base player character skills are not cleared to zero at game continue
Raft:
01. Fixed: Backtraced the 'falling, flying and incorrectly placed rafts and canoes after the load' issue down to its root cause level
02. Fixed: Rudders won't reverse the rafts turning direction
03. Fixed: Sails won't reverse propulsion direction
04. Fixed: Sails are not attached to the very top of SailMasts anymore
05. Fixed: Sail is attached to the SailMast in alignment with Sail Green Blueprint
General:
01. Changed: Logo and Alpha screens order reversed
02. Fixed: Spanish language selection is saved now
03. Fixed: Hint screen when 'No Backpack or Sidebag equipped' is correctly displayed
04. Fixed: Body temperature is set to normal when starting a new game
05. Fixed: Floors and Roofs can be built only on a side-beam frame exactly under them and not beside them
06. Fixed: CampFires are correctly detected and standing on them does not cause freezing anymore
We will continue rechecking the attach/detach functionality of the Raft system. The sailing system will also need some tweaking and tuning. Another issue we want to check out next is the player characters wetness value at maximum when starting a new game. Behaviour of ocean waves will be tweaked continually.
There will also be some new gameplay elements, models and functionality added as fixing the remaining Raft/traveling issues will allow us, which we'll take care of based on their severity.
Thank you for your patience and for your constructive feedbacks helping us to get rid of the issues as fast as is possible.
Please be aware that during early access phase game code could change as much as affecting gameplay when loading/saving savegames from earlier versions. To always be on the safe side make sure to start a new game with each update. Thank you!
G4GTeam.