Dear Gamers,

After several intense work days, I finally release to you this new update. The least we could say is that this is update is going to greatly enhance squad gameplay tactics.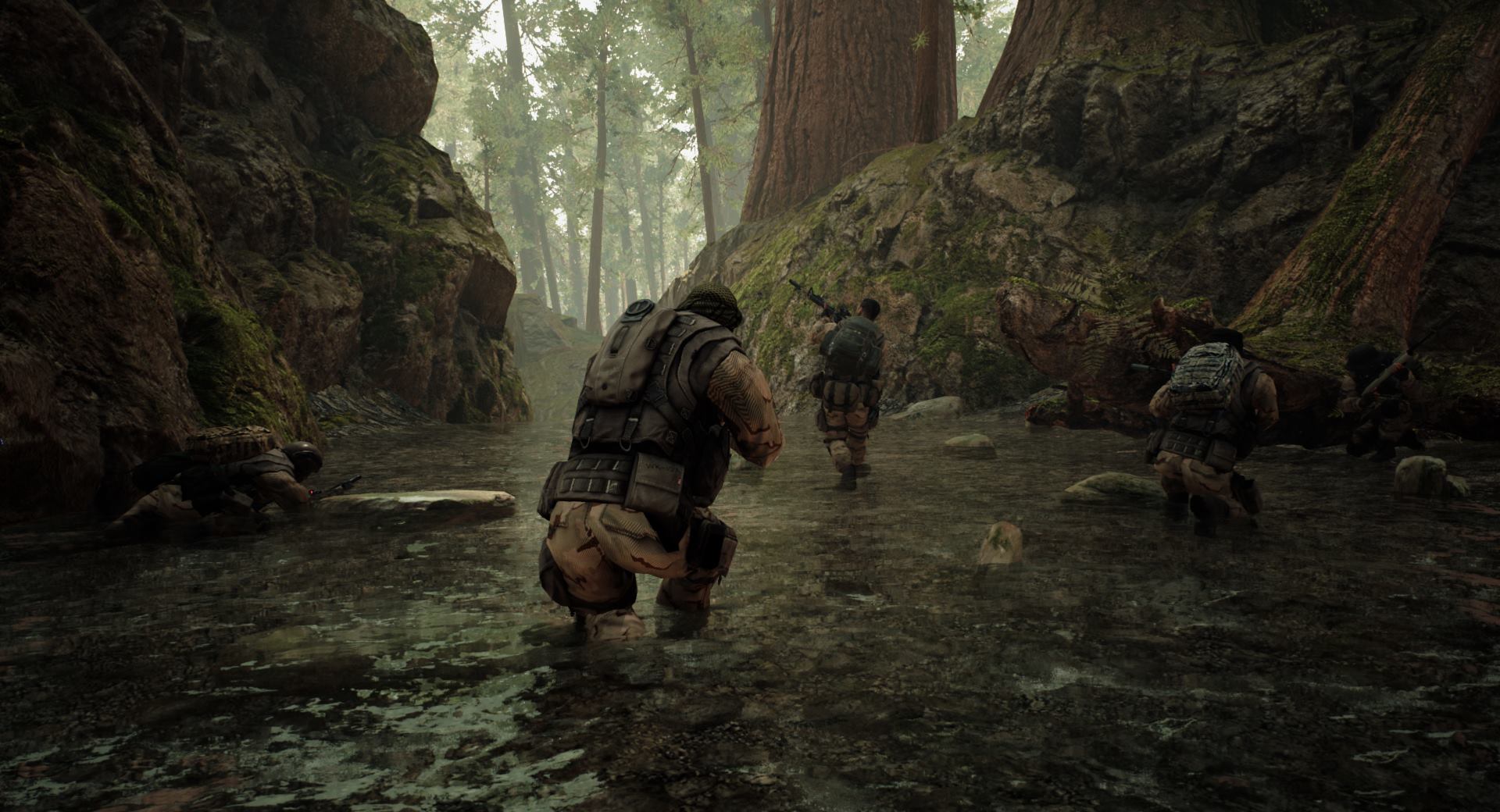 First of all the number of squad members passes from 4 to 6. You can now add 2 more teammates to your team and their fully customizable. In addition you can now decide how many teammates you bring on mission with you. A other big Improvement in this update is the complete revision of the squad command orders menu. You can now give many more orders to your teammates individually or as a group.
- Place/Diffuse mines / C4
- Deactivate turrets / alarms / jammers…
- Regroup orders/ copy stance / Close and loose formations…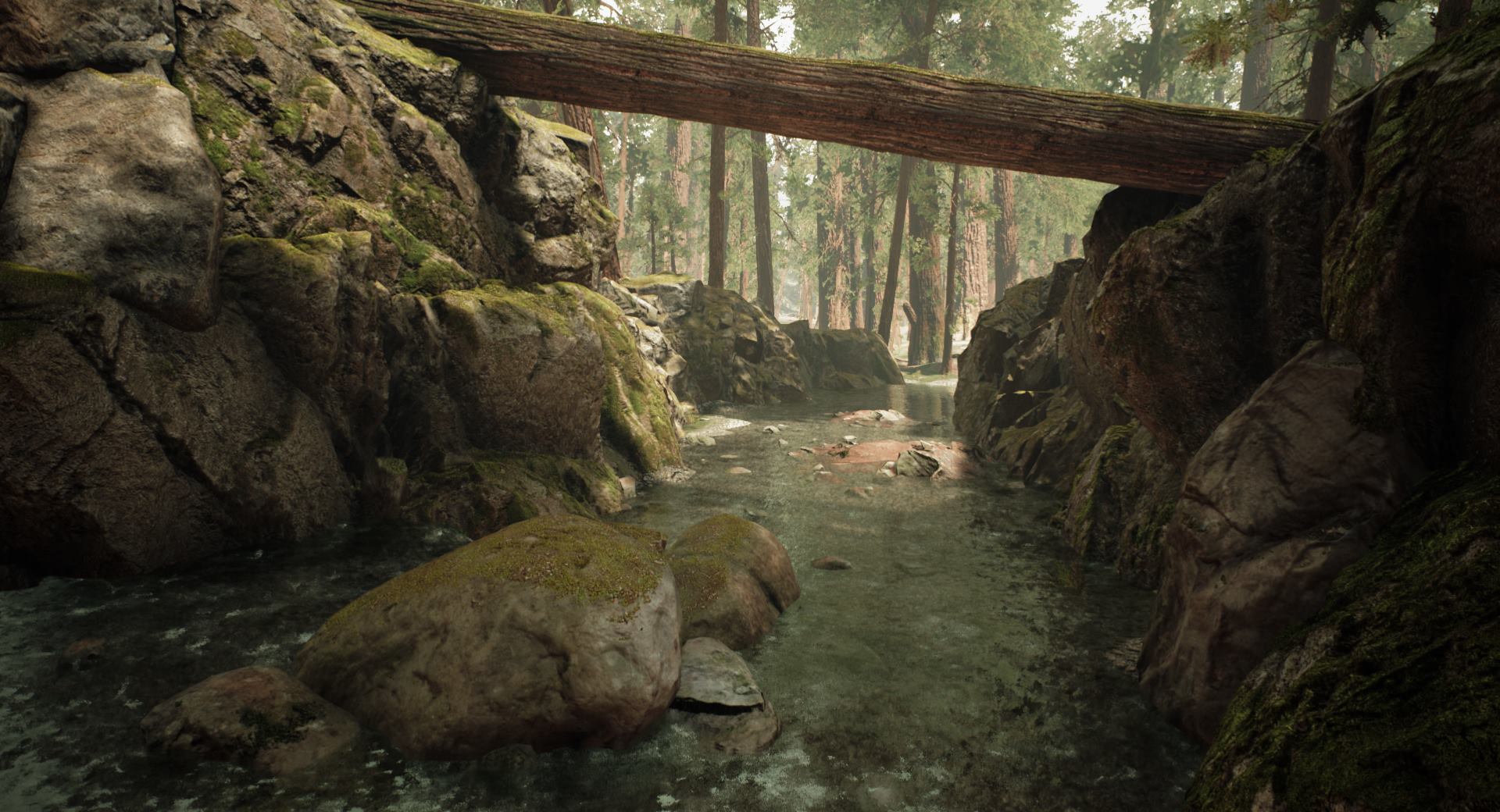 Activating the command menu will slow down game time for better and more precise command and execution of orders. Your Missions will become more tactical and strategic.

Also squadmates will now communicate via radio during missions. They will report all events and actions carried out (spotted or neutralized enemies, target hits, injuries, grenade throws and more…) This will greatly enhance game immersion.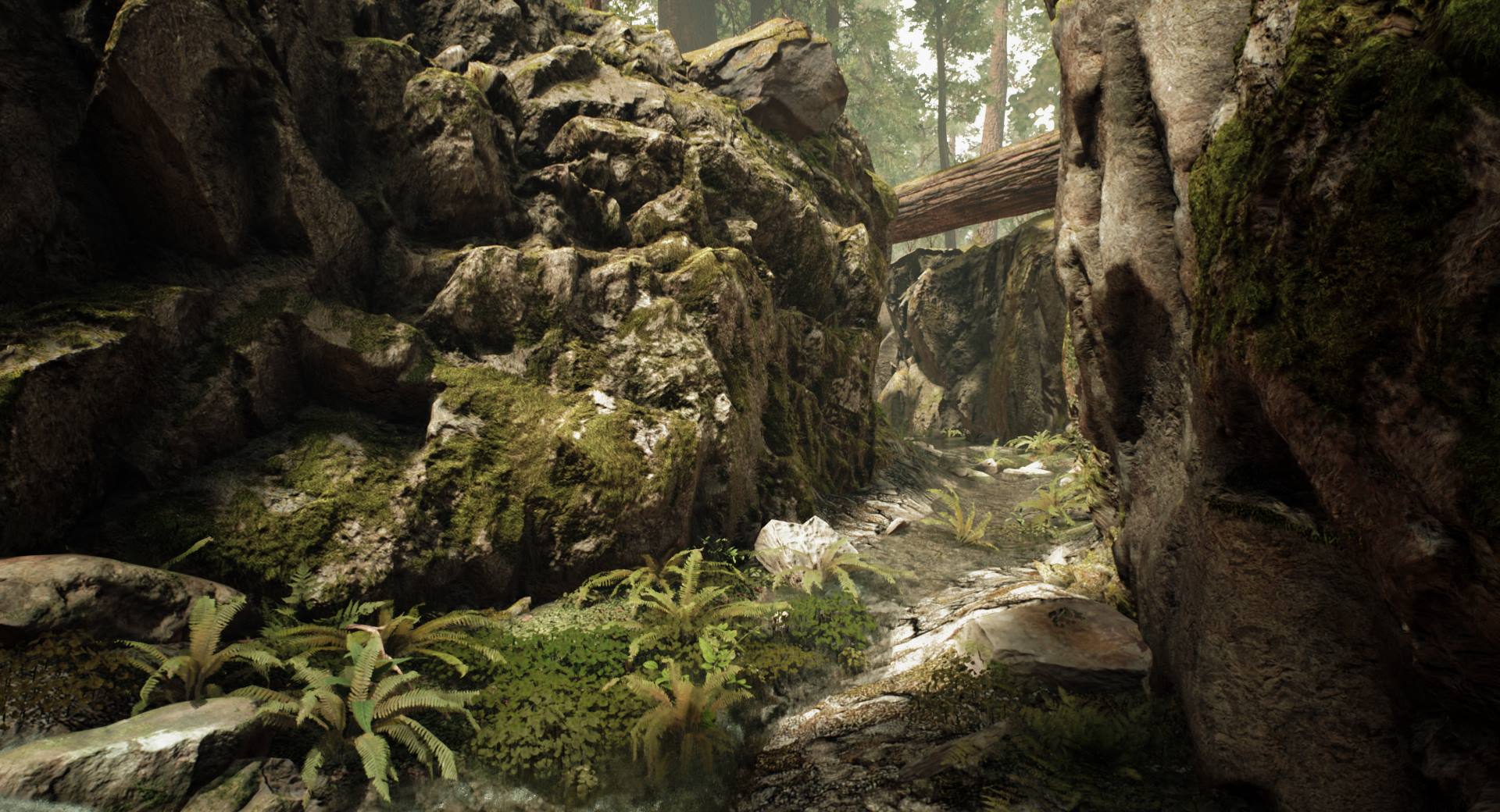 The next big addition to this update is the new map Baptized: Red Wood Forest.
A medium size map where vegetation is dense, military Bases and river streams mix alongside each other.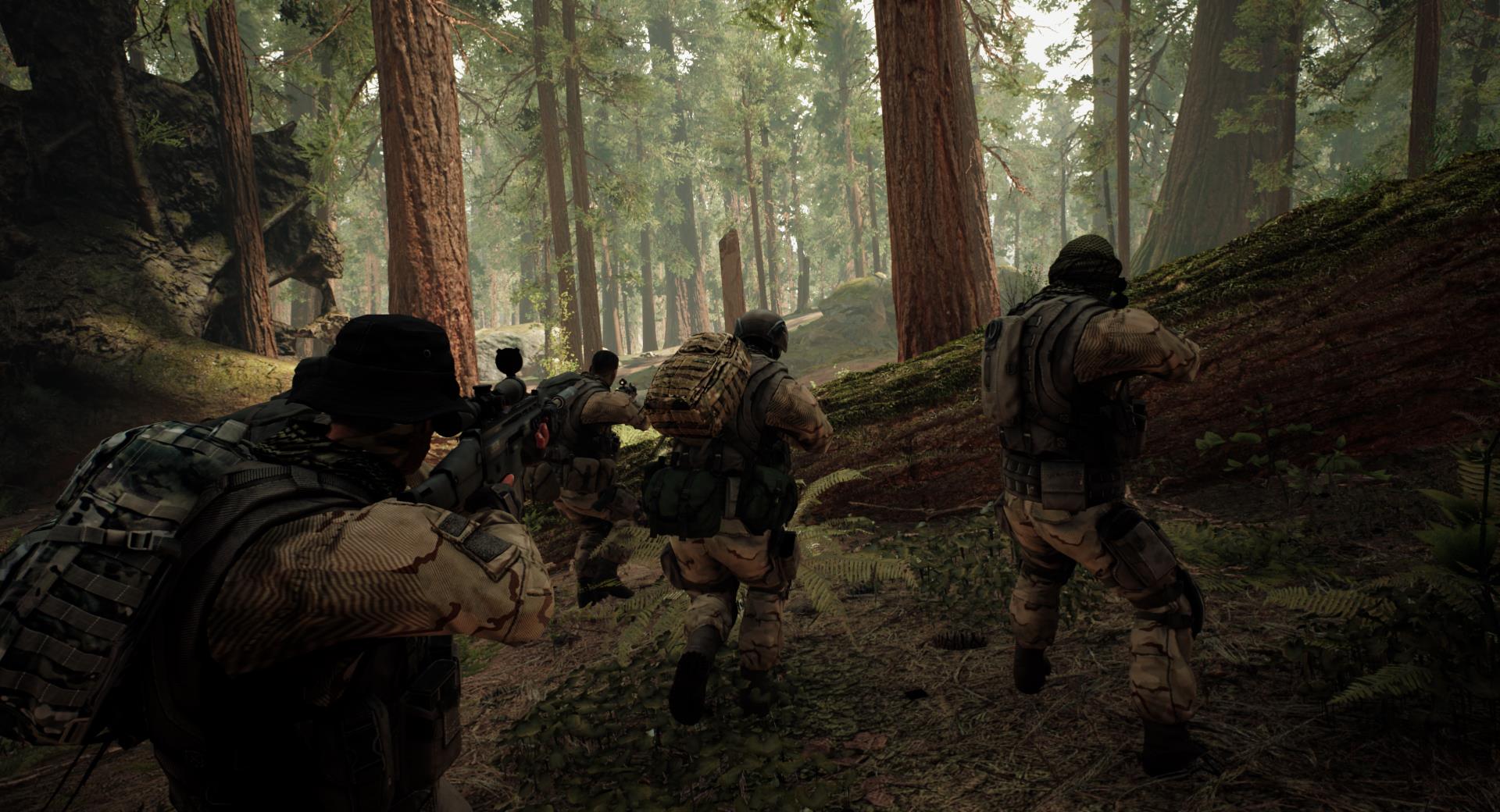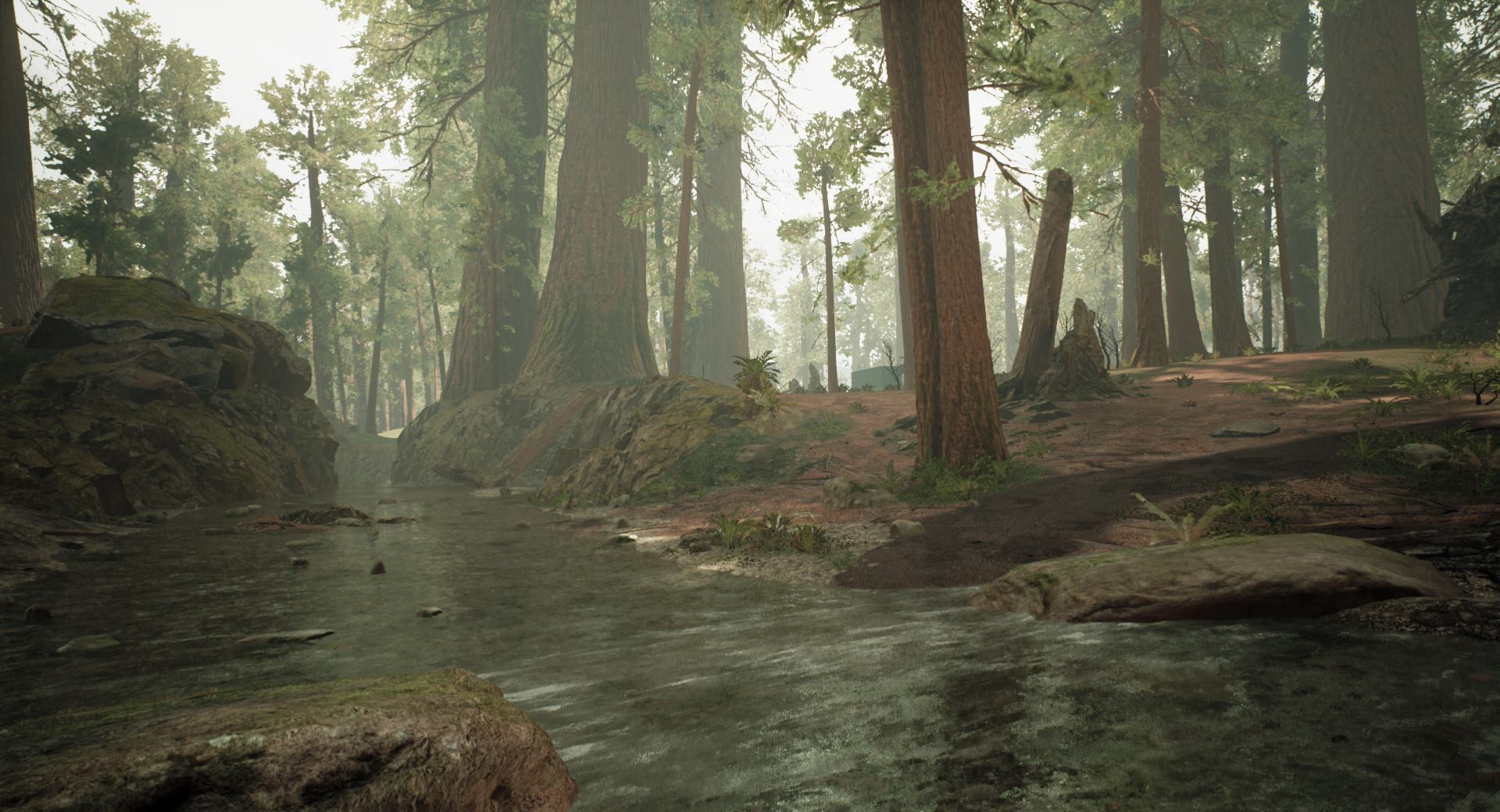 Like always this update completes itself with a multitude of improvements and fix's. As usual I hope this new content pleases you and don't hesitate to report any bug reports and suggestions.

Stay Rock and roll, long live beer and good wine.

Helios Productions

[CHANGELOG]
- Add: New map - Redwood forest
- Add: Teammates radio chatter
- Add: Clothing (Category HEAD) +4 camos
- Add: Clothing (Category SHIRT) - Military vest + 11 camos
- Add: Choose number of deployed teammates
- Add: New difficulty option: No revive
- Add: New insertion/Extraction UI choice
- Add: Altitude UI with HALO Jump
- Add: New resolution screen UI choice
- Add: Suppressor on SVD Dragunov
- Add: Time Slow-down with AI command
- Overhaul: AI squad commands (20 orders, new controls)
- Tweak: Replaced cyborgs mesh (old had too many problems)
- Tweak: Increase your squad with two characters
- Tweak: Place and trigger several c4 charges simultaneously
- Tweak: Level menu
- Tweak: Show tasks change to show UI
- Tweak: Player character optimization
- Tweak: Spawn/DeSpawn optimization
- Tweak: Increased foliage (Lost Island)
- Tweak: Lost Island daylight
- Tweak: Added delay when calling Airstrikes
- Tweak: Enemy Patrols (Mountain town / Desert)
- Tweak: "Press key to detonate C4" UI location change
- Tweak: Detonate C4 use flashlight/laser key (default key: L)
- Tweak: Reduce fall damage
- Tweak: Increased minimum height received fall damage
- Tweak: AI change target/react more quickly after kill
- Tweak: AI Aim action stops automatically if wounded
- Tweak: Auto assign medic
- Tweak: Order marker
- Tweak: AI prioritizes targets
- Tweak: AI robot patrols
- Tweak: Default settings sandbox
- Tweak: M416 shots with suppressor
- Tweak: Dynamic music
- Fix: AI teammates detection
- Fix: AI detection (arms dealer / chief)
- Fix: AI detection (commander)
- Fix: Take enemy weapon
- Fix: FPS view with HALO/Parachute
- Fix: Mines not triggering
- Fix: Character weight values
- Fix: C4 / frag grenade / stick grenade radial damage
- Fix: Player camera rotation
- Fix: Pawn collision if wounded
- Fix: Human tasks spawn
- Fix: Conquest zone wrong detection if player character used climb/vault
- Fix: Crosshair doesn't disappear if wounded
- Fix: Spawn/deSpawn zones
- Fix: Deactivate alarm animation
- Fix: Scrambler did not deactivate correctly
- Fix: Synchronized shots
- Fix: Rocks location (Avieno Land)
- Fix: Cyborgs root location
- Fix: Allied icon visibility
- Fix: Outro (head mesh visibility with FPS view)
- Fix: English texts
- Fix: French texts