Hello all fellow gamers,

Alpha 0.69 is now online with many additions and improvements. Hope this new content is going to please you, so here we go for the full update description.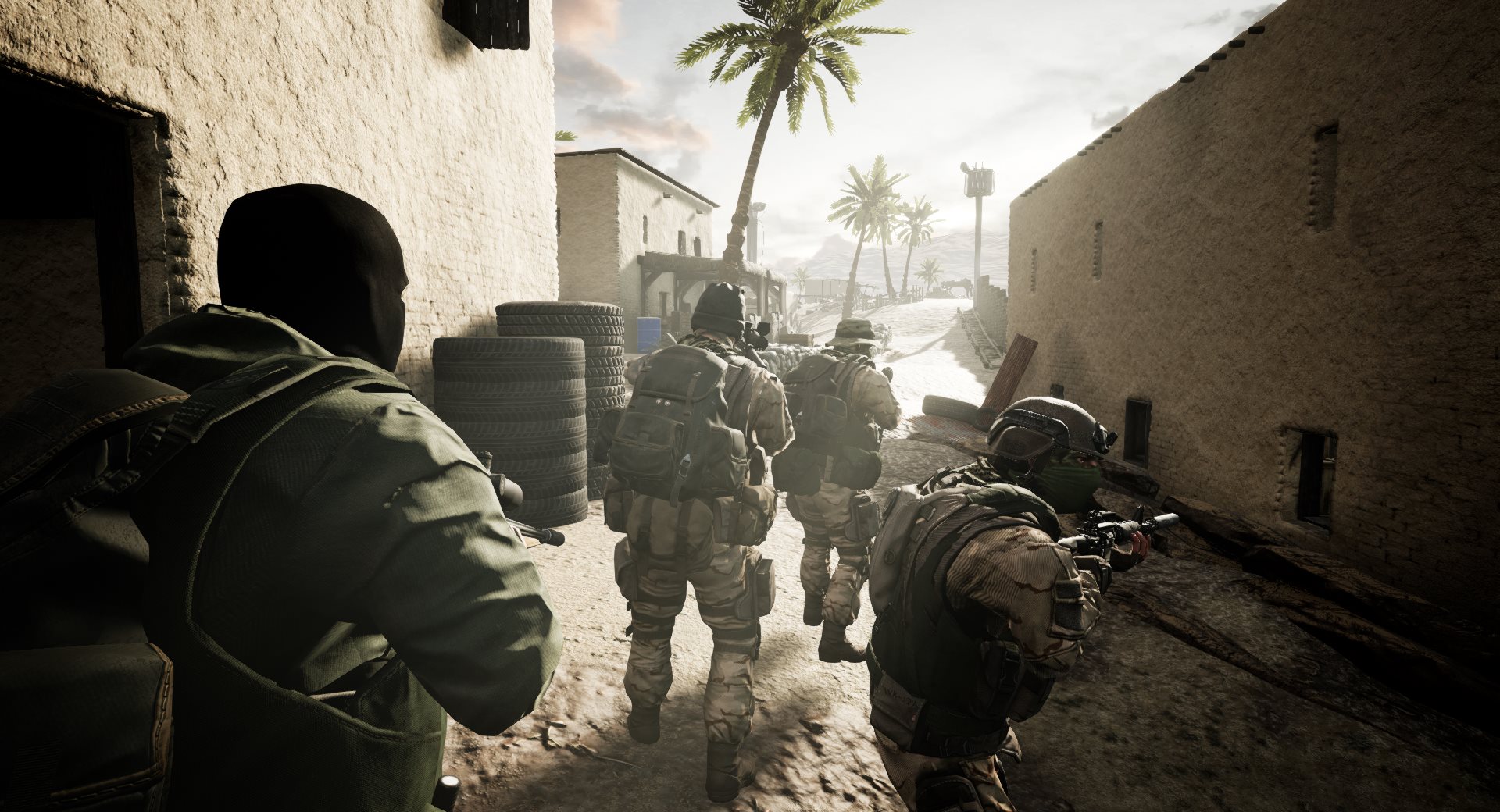 First of all, a new map is available "Middle Eastern Village". This map delivers a new unique ambiance especially well suited for close combat fighting. Get ready for some cold sweats while you try to complete your objectives.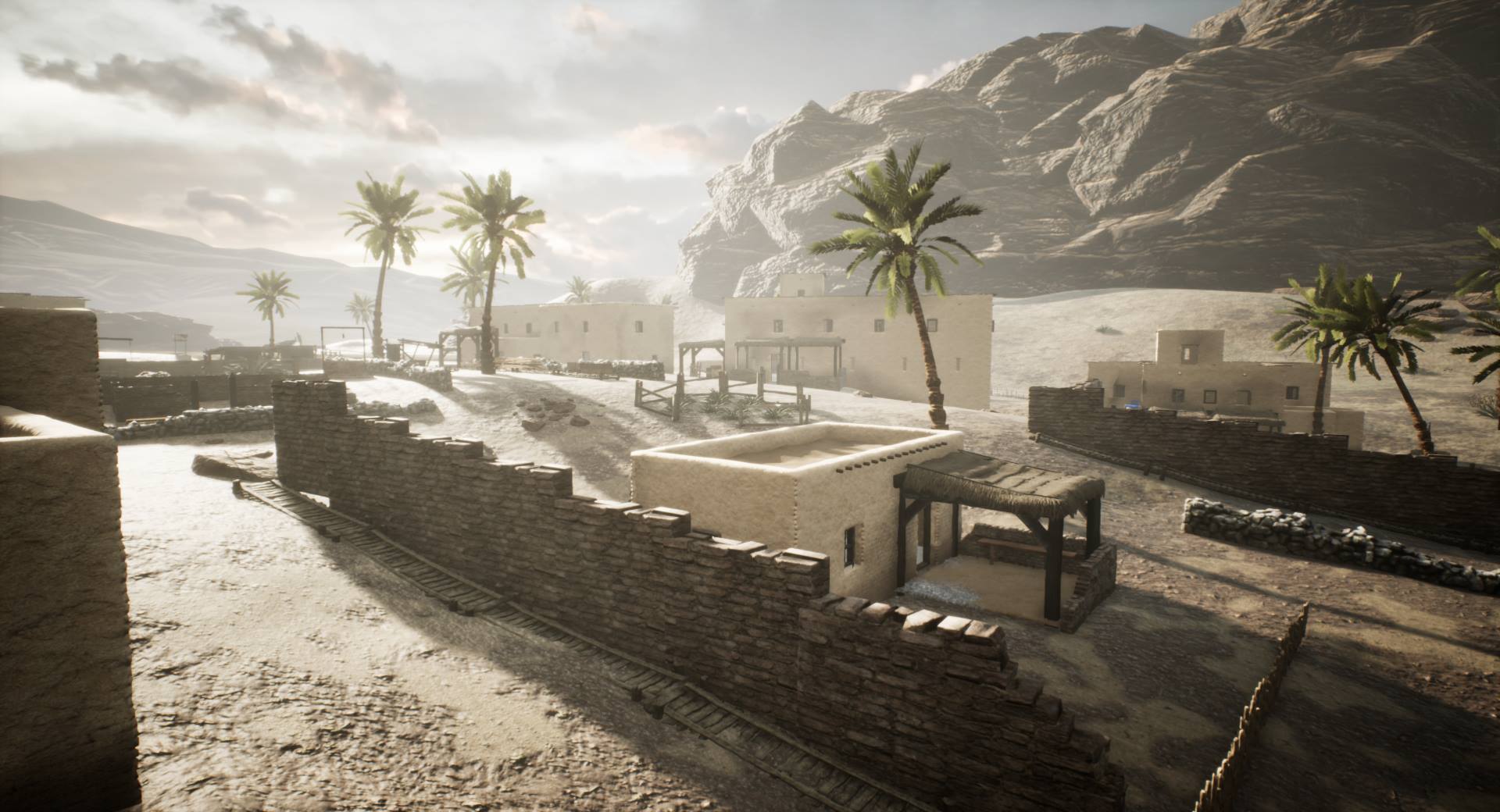 Talking about objectives a new one has been added: "Capture and extract a hostile commander". To successfully achieve this task you will need to keep the target alive. This allows the player to take a different tactical approach. If the target dies the objective is failed. Yes, you can now fail certain objectives.

-Rescuing and extracting a hostage has become more complicated and will demand a lot more discretion. If the zone is alerted to your presence the enemy will with no hesitation execute any detained hostages. The difficulty just went up a notch..You have been warned.

New options have been added to the sandbox menu so you can manually select and assign mission objectives to accomplish or let the game decide for you.

A new and particular enemy has also been introduced in the game. Mines… (anti –personnel, Anti-Armour)These mines are placed at strategic locations on the map for your inconvenience. Avoid falling into a trap by staying sharp and keeping your eyes open. Your reconnaissance drone is the perfect tool to detect and mark mines efficiently.

Of course this update also brings lots of improvement and fix's. Its with great joy that I bring you this content and hope it will satisfy and reinforce your gaming experience.

Stay Fun, Long live beer and Rock and Roll !!!
Helios Production

[CHANGELOG]
- Add: New map - Middle eastern village
- Add: Minefields
- Add: Stick grenades
- Add: Choose tasks or randomly
- Add: New task - Capture the commander
- Add: New interaction (Defuse/take mines)
- Add: Aiming FPS view transition
- Add: Equalisation sounds (underwater)
- Add: Swimming surface movement
- Add: New swimming animations
- Add: New stealth music
- Add: Mines difficulty option
- Add: New target/hostage names
- Add: Rotation to characters customization
- Add: New loading texts
- Add: Hide body (arms dealer / chief)
- Add: EMP / flashbang VFX
- Add: Swimming surface sounds
- Add: New night/thermal vision textures with FPS view
- Tweak: Interaction system
- Tweak: Spot system
- Tweak: Thermal vision system
- Tweak: Hostiles mines can be spotted
- Tweak: Task - Rescue hostage may fail (if dead)
- Tweak: AI attack hostages if alert is issued
- Tweak: AI detections
- Tweak: AI aiming
- Tweak: AI hostage optimization
- Tweak: AI robots optimization
- Tweak: AI search around dead bodies instead of player
- Tweak: AI teammates try to return to formation if too far to player and can't teleport
- Tweak: Cameras can be destroy with a bullet
- Tweak: Leaning swimming animations
- Tweak: Climb/Vault animations speed
- Tweak: HK4 shot sound
- Fix: Aiming player system
- Fix: Lamps on helicopters
- Fix: Thermal vision not used by hostages
- Fix: Thermal vision not used by player
- Fix: Noise fx emitted by destroyed vehicles
- Fix: Vehicles sounds class
- Fix: Radial damages detection to grenades
- Fix: Turrets spawn points (Country town)
- Fix: Trees location (Mountain Town)
- Fix: Undesirable hole landscape (Mountain Town)
- Fix: Alarm errors script
- Fix: Smoke grenade physics
- Fix: English texts
- Fix: French texts
- Remove: Sprint / Fall camera shake
- Remove: Task - Destroy robot (temporary)