Alpha 0.0.9: The Calm Before The Storm
The current version contains mostly bug fixes and preparations for the upcoming big update. We plan on adding an incredible amount of features and content in version 0.1 so don't forget to watch us on IndieDB to stay up to date.
The full changelog is available in the news section of the launcher. We are going to cover all planned features for the next big update in this post.
Planned features for 0.1
Online Accounts
You want to play on multiple PCs with the same character progress? No problem, we are going to add the option to use an online account so you can login from different PCs. The final version of the game is going to require an online account for ranked matches but not for LAN games.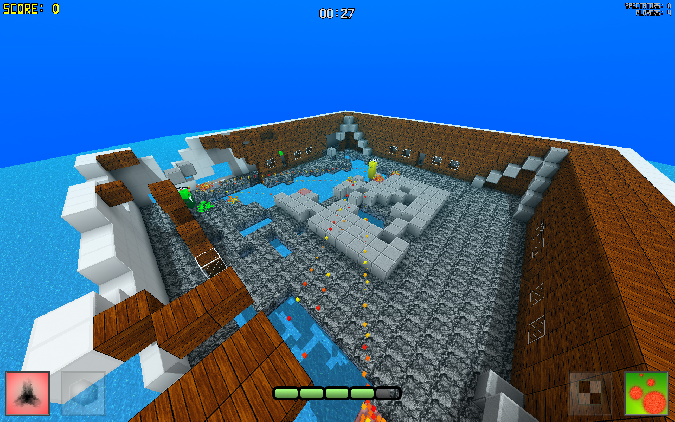 Shop & Destruction Points
With the next update we are going to introduce an ingame shop where you can buy new skills, upgrades and visuals with destruction points. You can collect destruction points by playing online matches.
Character Progress
So your skills are becoming stronger but your character does not? Well, that's what we are going to change in the near future. By playing games you are going to receive experience points which level up your character. Each level is going to give you small rewards like a skill, a hat or a bunch of destruction points. The higher your characters level is, the more skills and visuals are going to be available in the shop.

Models
At the moment all ingame graphics are directly generated with OpenGL during runtime. For the new version we are going to use .obj files so we can create fancier models using 3D-modelling software.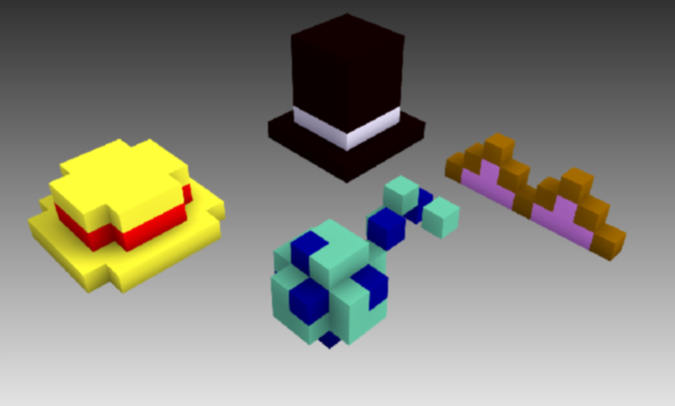 Advanced Map Rendering
The performance of the map rendering is still not at its peak. The light calculations are done for the whole chunk for every single block change. This will be changed to a precalculated light system where the lights only update their surroundings. We are also going to implement a mixed system between VBOs and good old display lists to support older devices but ensure maximum performance on new ones.
As always thanks for your support and your engagement. Don't forget to tell your friends about TactiX and to follow us on Twitter and Facebook for recent news. We'd be glad to hear from you.
Windows, Linux, Mac