Alpha 0.0.7: Almighty Energy
With every fighter now being able to choose 4 active skills the battles are going to reach a new level of intensity. A skill that affects players themselves entered the ring... waiting to be unlocked...
The full changelog is available in the news section of the launcher. As always we are going to cover the most important parts in this post.
Support and Ultimate
Now support and ultimate skills received their own slots resulting in a total of 4 slots for active skills:
2 Offensive + 1 Support +1 Ultimate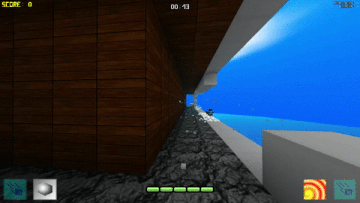 To cast your support and ultimate abilities you have to hold down CTRL and use your left or right mouse button just like before. The left mouse button then triggers the support skill and the right mouse button triggers the ultimate. But since they are too powerful for your character to handle you have to gather energy to use them.
Energy
Energy is now the ultimate source of your power. It is essential to unleash your most powerful skills.
You can gather energy in a lot of different ways:
Destroying blocks (most)
Using skills
Waiting (least)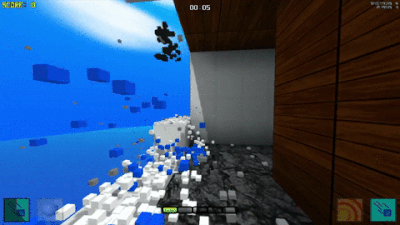 The energypool of a character can hold up to 5 energy points at the same time. Offensive skills remain free to use. Supportive skills require 1 energy and ultimative skills require all 5 points. The whole energy-system still needs a lot of balancing so expect some skills to gather energy faster than others. The ingame UI now contains a toggleable help message to inform new players on how to use skills and how much energy points they require.
Faster particles and dynamic map-change
The performance of particles has been improved by a whole lot since faces which are not seen by the camera are not drawn anymore. The particles are now pooled as well which requires less CPU power when creating a lot of them at the same time.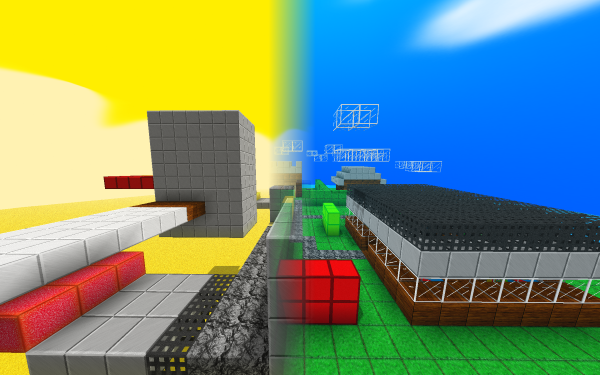 Dedicated servers now automatically cycle through all maps in the local maps folder when hosting a deathmatch session and the game ends after one player reaches a score of 5.
Bugs, glitches and other insects
The forum now has a "Known Bugs" section. If you find any bugs, glitches or issues feel free to post them there if they are not listed yet. We are going to fix the most critical ones right away.
As always thanks for your support and your engagement. Don't forget to tell your friends about TactiX and to follow us on Twitter and Facebook for recent news. We'd be glad to hear from you.
Windows, Linux, Mac