Alpha 0.0.6: Enhanced Powers
You think you and your skills are strong enough? You are wrong! With the new enhancer-skills you can push the power of your abilities and your character beyond measure!
The full changelog can be found in the news section of the launcher. As always we are going to cover the most important parts in this post.
Enhancer & Skills-GUI
The new class of skills allows you to improve various basic stats of your character and your abilities. Each character has a total of five enhancer slots which allow the use of up to five different enhancer skills at the same time. In the current version you can unlock new enhancer skills the same way as unlocking regular skills: by playing private or public online matches.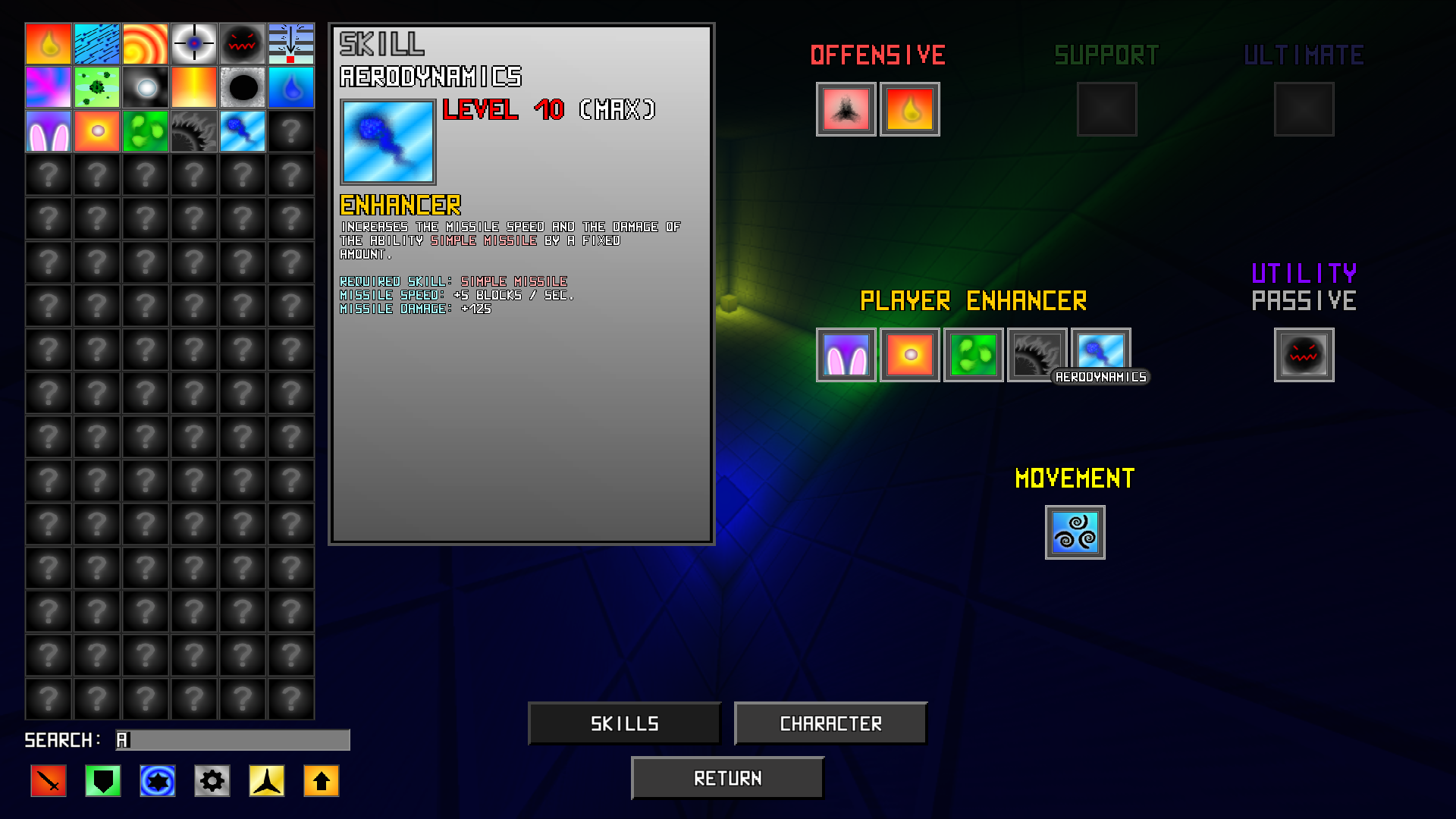 Since the amount of skills is now gradually increasing we have added a text-based search bar to the skills menu as well as name-tooltips when hovering over skill icons. This feature (including the filters) should simplify finding a specific skill.
Editor, Maps & Fan-Blocks
The hitpoints of blocks are now shown in the editor. The GUI has been changed a little bit too. The new fan-blocks allow you to jump higher if you do so while standing on them.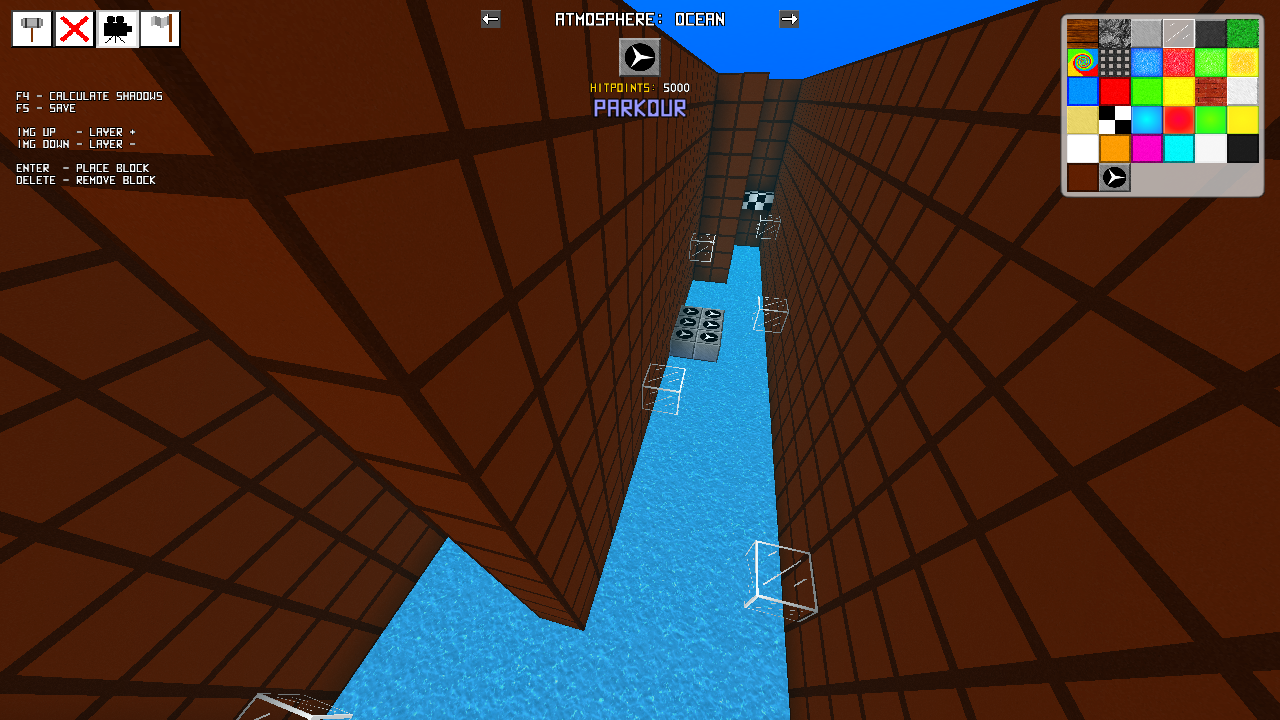 GamingMaster's "Parkour" map is now a core map of the game. Simply choose "Race" as gamemode and try to reach the end of it. It's a really challenging and fun map.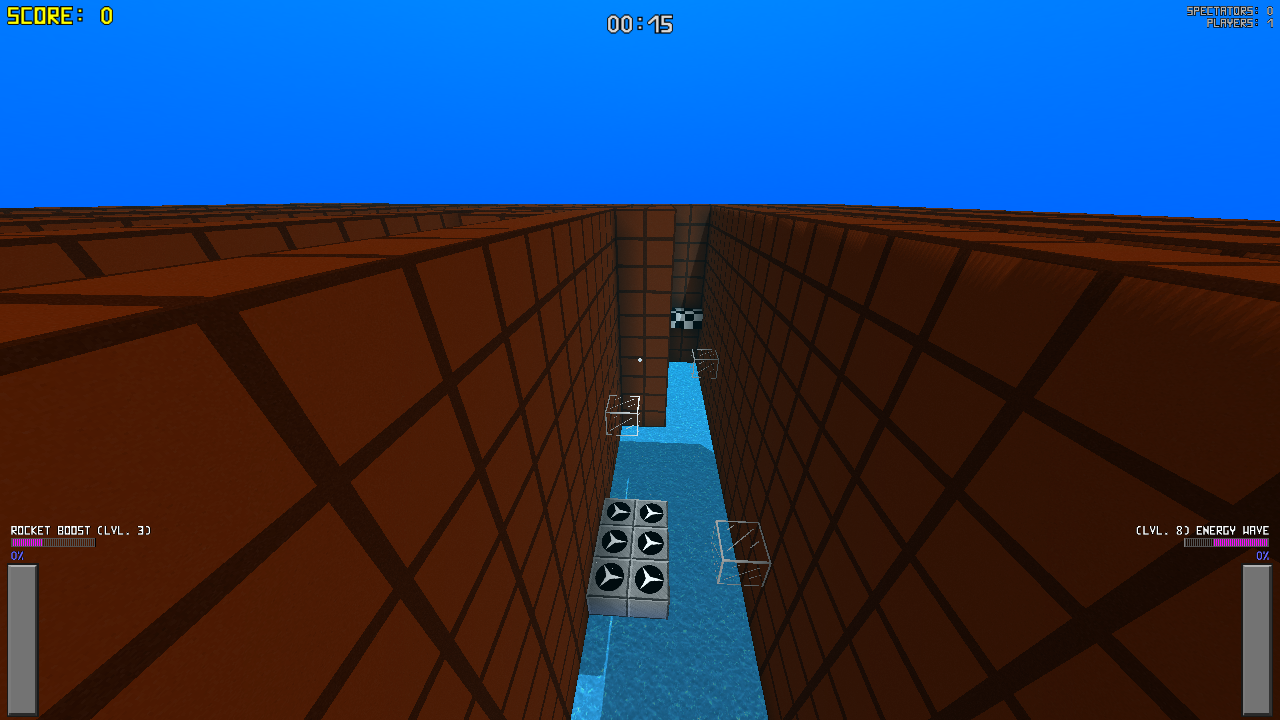 Next up
The biggest part we are facing now is finishing the mechanics of the spell-system. We have planned some kind of energy-system where you gather points by destroying blocks which you can use to cast the powerful ultimate- and support-skills. The total amount of active abilities is going to increase to 4 (2 offensive + 1 supportive + 1 ultimative) which opens up a whole new way of combining skills.
As always thanks for your support and your engagement. Don't forget to tell your friends about TactiX and to follow us on Twitter and Facebook for recent news. We'd be glad to hear from you.
Windows, Linux, Mac