Hello all!
If you've been following along on the forums or Facebook or Twitter, you'll know that we're gearing up for a pretty special update. This update, which we've been calling the "Easter Update" will - among other things - introduce the procedural magic system, including procedurally enchanted weapons and armour.
But there are also some other things coming, too, which will be great fun to find. One thing you'll particularly like is the weapon and armour racks that will be present in dungeons: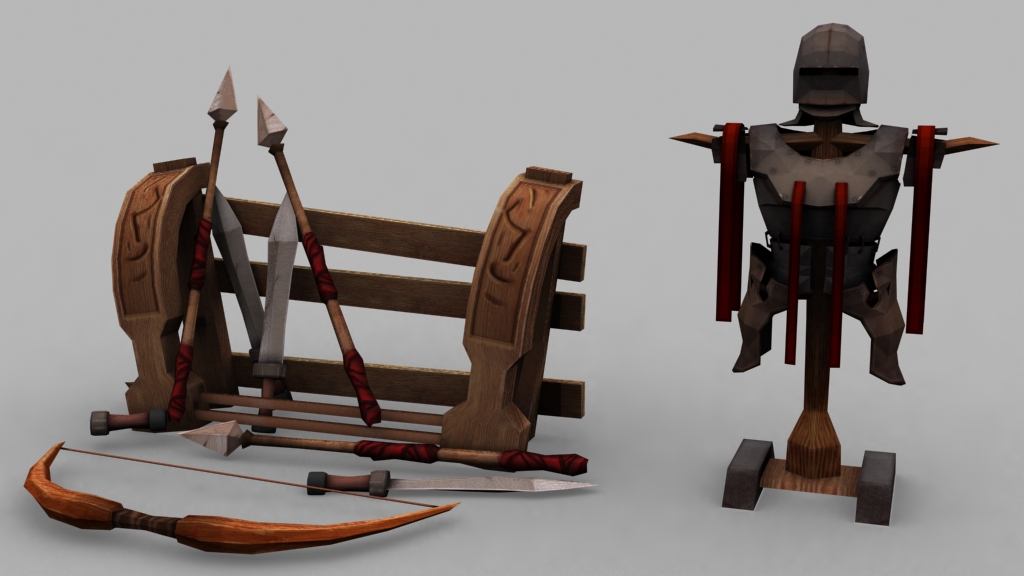 We all know that new gear is hard to find, but these will make it a little easier. You might not get GOOD gear from them, but you are guaranteed a new piece of armour or a weapon when you click on them :)
We've also got some remodeling to show you, to upgrade some of the in-game assets. These, for example, are the new farmhouses: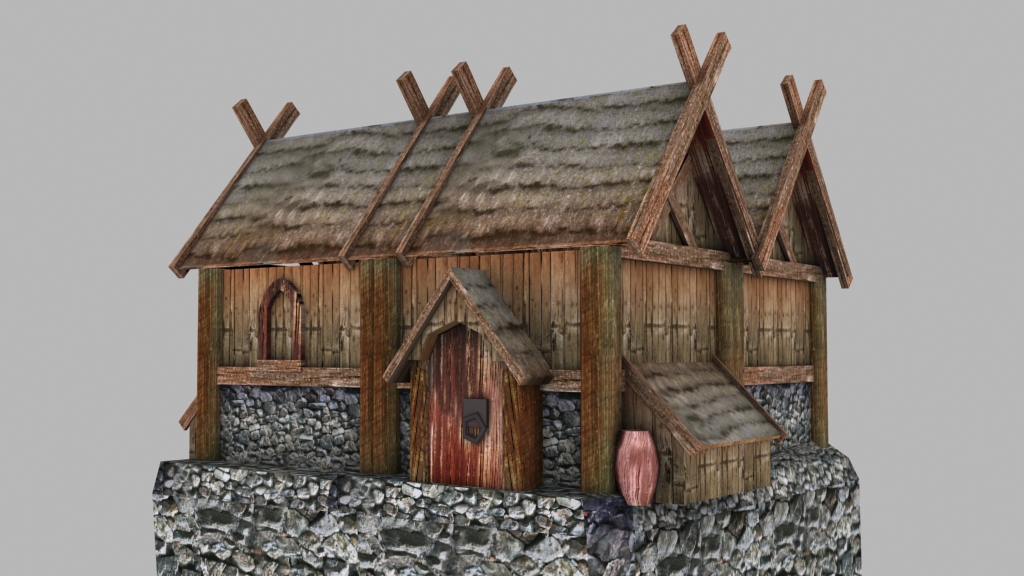 We're also very close to having all of the biome assets together and working, which should make for a nice change while exploring the overworld.
Speaking of exploring the overworld, one big thing that has affected many players is the ability to actually find a town to start their adventures. Well, we've put in some things to help that along. Firstly, at the start, when Clergyman Al-aeks flings you to a random part of the world, he'll always put you within sight of a town. Secondly, we're adding in "Gazetteers" to towns, which you can use to populate your map and help you find more towns. We have more things along those lines coming, too.
If you didn't see it, we've decided to break up our major update into two parts. The first part will be the part coming this Easter with the magic and whatnot, then, the next update will include the guilds, quick-travel and monsters in the countryside.
Also, don't forget we have been doing the official Malevolence podcast! You can listen in at the following links: Ep1, Ep2, Ep3, Ep4, Ep5, Ep6.
So that's all for now. I'll try and get you more updates soon! :D