Today, we, both teams of Assemble Entertainment and Gentlymad Studios, are thrilled to announce the launch of Endzone - A World Apart: Prosperity, now available here on Steam.





The release is paired with a fresh trailer showcasing the expansion's new features, as well as some luxuries in which the survivors can now partake.
Prosperity isn't just a title — after carving out a home in this ruined world, surviving through toxic rain, sandstorms, and even attacks from their fellow man, settlers can finally enjoy some finer things in life...like soap!

With over 350,000 units sold on Steam and GOG and 4,000 positive Steam reviews, we are proud to release this highly anticipated expansion.
With new freedoms come new challenges, as players now not only have to tend to a resident's needs, but also their wants. The new generation isn't simply content with surviving, but instead, thriving. Adding to the game's realism, this expansion will have players strategize in different and demanding ways, planning out community decisions with more than just survival in mind. Citizens will want their Town Center upgraded into a proper City Hall and ultimately, the residents will eventually request the construction of a long-lasting building as a shining example of all the progression and accomplishments: The Beacon.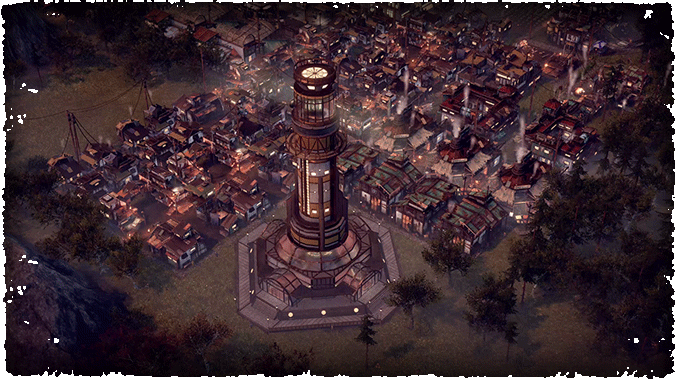 Prosperous Times
With the Prosperity expansion bringing fresh luxuries like beer, cake, coffee, and soap, players might forget that the previous threats haven't just disappeared. Along with the comfort items, the expansion also brings new resources like sand, concrete, metal, and cement for upgraded building construction. Utilize the new supplies to protect the community from the still present threats of toxic rain, violent sandstorms, savage raiders, and the ever-looming threat of radiation. Though, once the settlement has been fortified, they'll be free to put up their feet with a nice cup of coffee — they've earned it.

Watch the new Prosperity launch trailer here:


Features of the Endzone - A World Apart: Prosperity Expansion:
Live Your Best Life: With growth and security comes luxury, and hot new items like beer, cake, coffee, and thankfully, soap are now available for survivors to enjoy!
Built to Last: New construction materials like sand, concrete, metal, and cement will ensure your buildings can withstand the toughest environmental challenges while providing a more sophisticated dwelling.
Expand Your Industries: New materials and more spare time means growing the settlement's production capabilities with all new buildings, including sand mines, aqua farms, and concrete factories
New Adventures: The Prosperity expansion will introduce three brand-new scenarios that will test the limits of the next generation of survivors.

Assemble has partnered with the environmental activist organization One Tree Planted for Endzone's Save the World Edition, which means for every copy sold, the company plants an actual, real-life tree.
To date, more than 50,000 trees have been planted around the globe as a result of the partnership.