Patch 1 is our first little patch for the game since our launch onto early access. This is just a small update to quickly patch in a few tool-tips and a basic options menu for video settings and audio.
We've added in an audio slider for master volume, we're currently working on a new sound system and once its finished and updated into the game we'll be adding in more sound controls and customization. Video controls include fullscreen, v-sync, aa and resolution settings.
More options and customization will be added as we go through early access and we work out whats wanted and needed.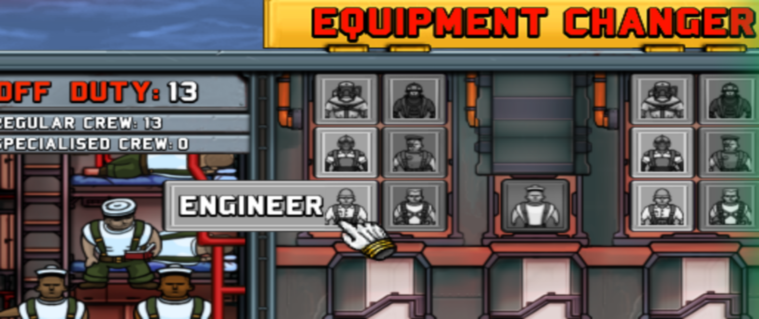 Hovering over a crew types button will now display the crew types title.
There is also text to indicate controls to zoom into the ship control bays by holding <RIGHT MOUSE> and indications on how to pan the screen left and right with <MOUSE SCROLL> or <ARROW KEYS>.
You can also hold <CTRL> to zoom and use <A> and <D> to pan the screen if preferred.

We are currently hard at work on a more in-depth playable tutorial to make learning the games various mechanics more intuitive and slightly friendlier than the current Oceanic Battle Manual you see when you start a new game. The Oceanic Battle Manual will soon also be placed into the pause menu for further reference if needed.
Enjoy!!!
& don't get swallowed by the waves.