Here's some more information about this mod for you. Uncertainty Principle is a continuation of my map Retreat, which was the winner of the BeginningVille competition on PlanetPhillip.com. Retreat will form the first chapter, followed by two further chapters which are currently under development.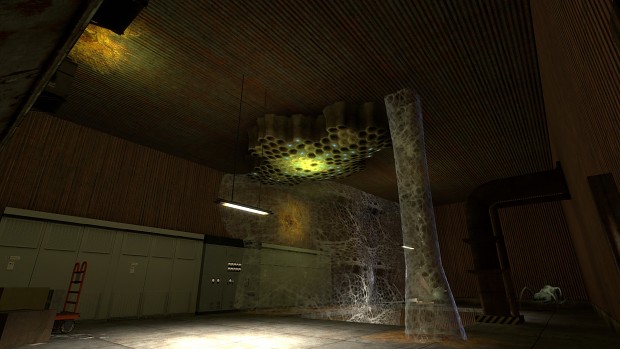 These new maps continue the forest theme before moving to some new locations. The mod is a mix of combat, puzzles and exploration in addition to travelling sections. Gameplay will be pretty close to the classic Half-Life 2 style, with some new situations and puzzles. A variety of new materials and voice acting help to move the story forward.
Whilst the first two chapters are very near complete (with some graphical enhancements to Retreat), the rest of the mod still needs a lot of work so I am aiming for an autumn release date.
The mod follows the story of a Resistance fighter fleeing from the Combine in the Outlands. Keep in mind that things are not always as simple as they first appear...