Well, to make this post a little more important, here's what will be in the new version:
New main menu.
Original sounds and music, provided by my music composer Bert Cole.
New interfaces.
New missions.
Better grammar.
Many fixes!
Here's how technology interface looks in Sector Six version 0.2.0!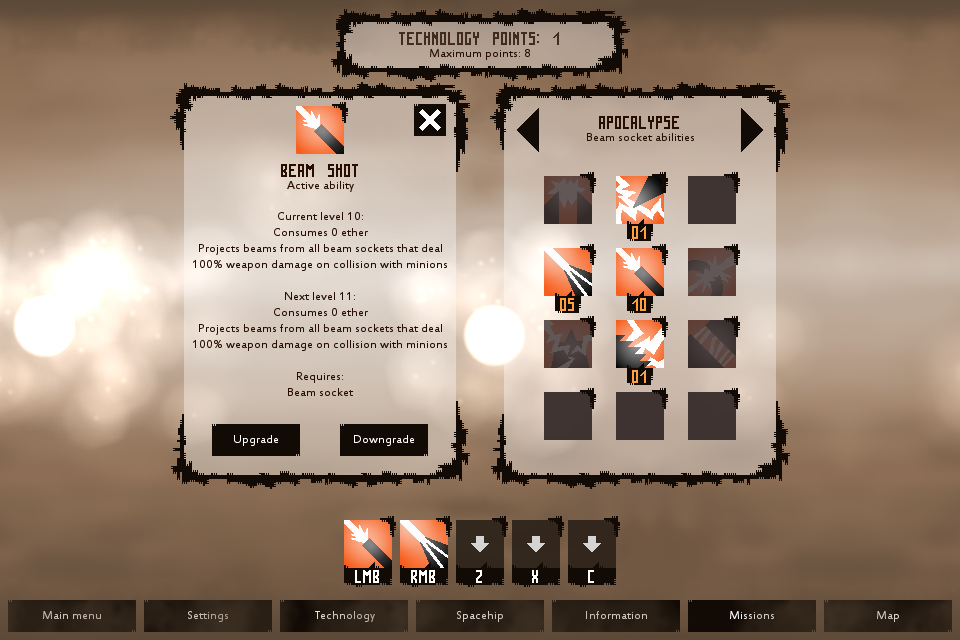 Last few weeks were quite interesting. Sector Six was reviewed and praised on three websites, I watched a Sector Six stream, got many comments and ratings. This gave me so much motivation, thanks to all who said good words about my game!
Now I have Twitter account. @DeveloperZuurix
Follow me on Twitter if you want to track Sector Six development progress and maybe even see few screenshots from the game future!
Until next time!