Boss #1
The first boss you encounter is actualy a twosome. Those brute twins seem to hate you. Check out a "walktrought" bellow. It's challenging enough because you have to prove you can charge the shots right almost every time. It's also harder on touch screen.

Boss #2 improvements
I wasn't satisfied with the tank-like boss who can climb walls after his little minions (I call the Bits) build a mesh on it so I gave him a shield that gives you clear visual cue he is invulnerable while moving. But there is still something off about him. You see in Aliens Eat Bullets the aliens don't seem to use wheels, the tank is actually the first one to have them. I will probably need to add something like claws that will fix the tank in place when it's shooting to fit the style better.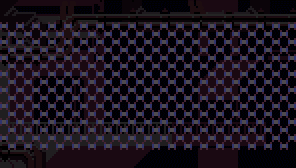 Story mode
Although the story is extremely simplistic I still think it adds a character to the game. I implemented these text bubbles to walk the player through it.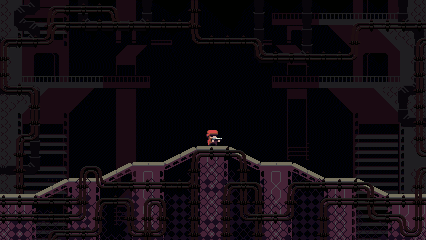 Death everywhere I look
Okay, it's not so bad but I finally made it so you can die. Nice thing about that is you always know who did it.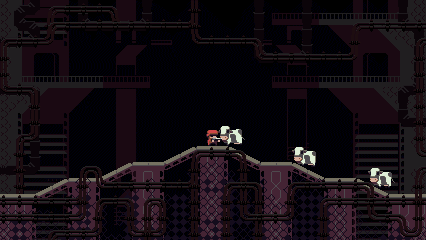 New enemy
This new enemy uses jetpack a bit better than the enemy who was already in game. He also shoots and he is a bit difficult to hit. It is best to shoot him down before he gets too close.