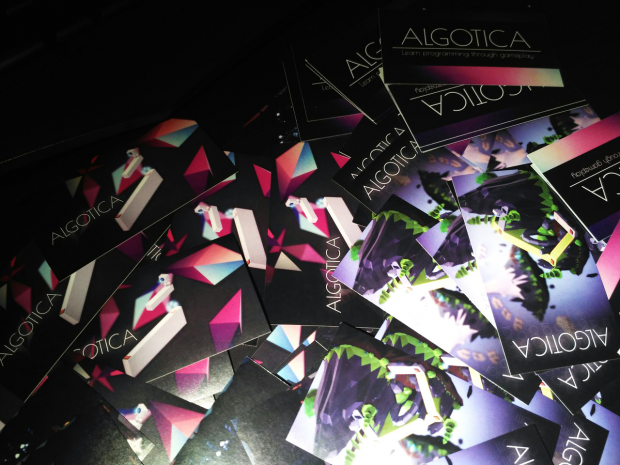 PREAMBULE

Greetings! I wrote this article while textures in the game were baking...
You can see tons of buisiness cards and stickers with the game screenshots and logo. So this is what I've been doing basically most part of this summer - making showcases on different conferences and throwing this stickers into everyone there. Although I've never stopped developing Algotica. If you know nothing about the game you probably would like to visit links like: Algotica website (I am not a very good web-designer) or the game Facebook page. But I am also make a short review of the game concept!
Algotica is an adventure puzzle-game with educational elements about programming (yep it's not gamification or pointfication, I made a graduate thesis about this:D ). Actually the whole game idea and lore was build around IT-style. Main characters of this game are programs. And you control one of them by writing code. The game also has story that breaks the fourth wall... And I hope it has an amazing visual art!
This game was started as my graduate work at University about a year ago, I've graduated and this game become the creating of my whole life (for now).
P.S. I also should say that every single model for this game was made me alone. Moreover, I think 50% of the game OST was recorded by me. And I am not mentioning coding, animating, sound design and other gamedev stuff - but I mentioned that already and want to ask myself: Man... what kind of daredevil am I?
---
FREE MEMORY ZONE

The last article dated as a Jul 6th. Well the game hadn't changed much since them, but it become a lot heavier in terms of content. I've made a main free memory zone, it's actually called Rootville. This is the area where you can controll the main character in a classical way, using WASD and all that stuff. In plans I should made severals zone like that, but now I understand that I am just haven't got enough time to do this... and I am also a little bit tired already.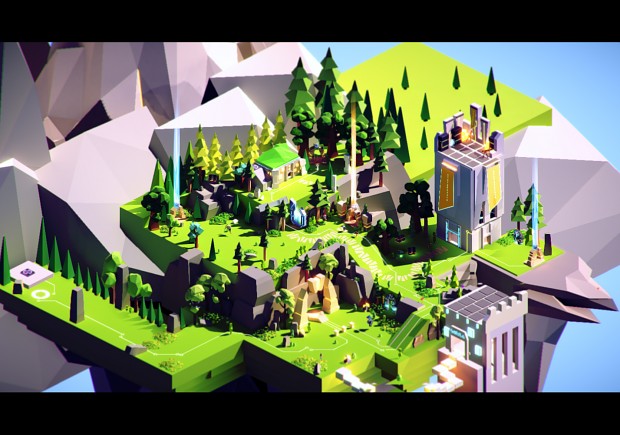 In Rootville you can find several characters, they can even give you some quests. There are not many of them and these quest will be not like a classical quest in RPG game but more like in Dark souls games - not too obvious in two words. There are also many secrets in this zone and even paths to secret locations so that player could have that feeling of exploration.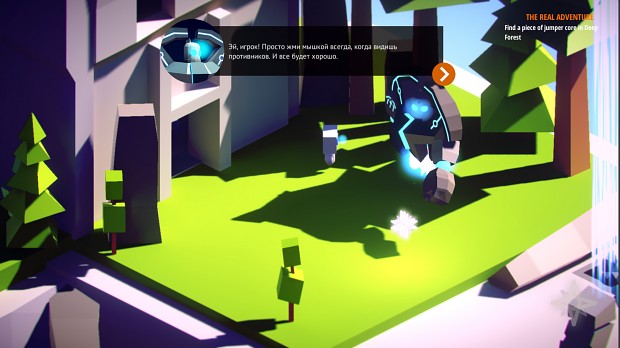 ---

CHESTS

You know, I feel very sad when I see how in many modern games you can't feel that you unlock the chest with a real treasure. It was made absolutely brilliant in Zelda games, with this long openning, suspense and sound effect. So I decided that I should make chest openning brilliant too.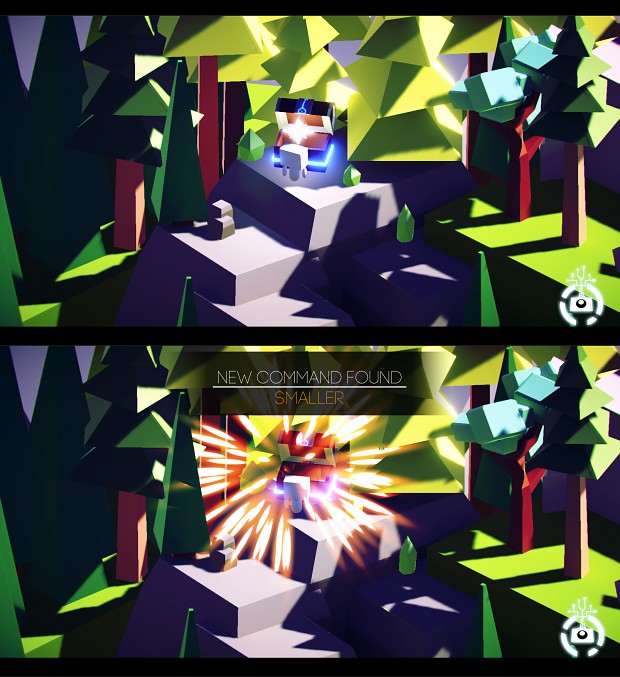 ---
SCAN FIELD
I've added an ability for Lony (main character) of scanning locations, you just press 'X' and scan wave is launched it works very simillar to the Geralt's medalion from Witcher 2. This scan field can help you find secrets on puzzle levels and also to show tips about how to solve some puzzle level.
Honestly I am very very proud of this effect - I've been messing with shaders for a two days until finally found what I need. Just look at these screenshots. Intersection with a heat abberations is a really sweet.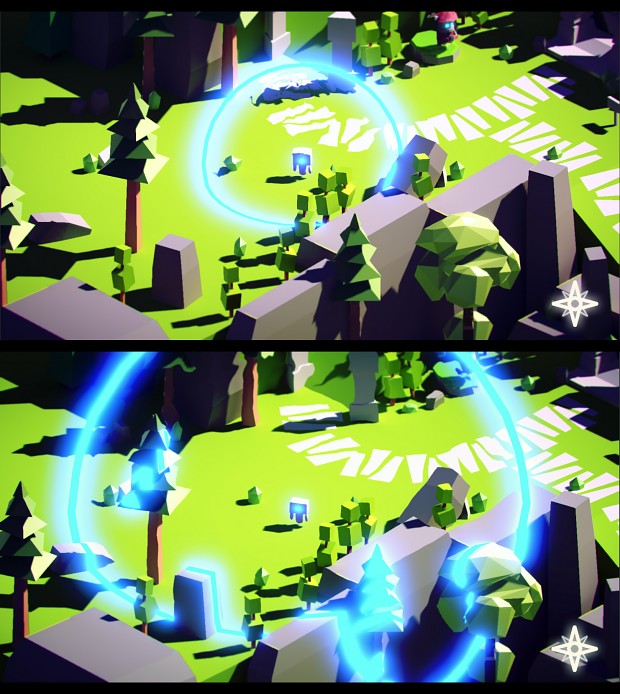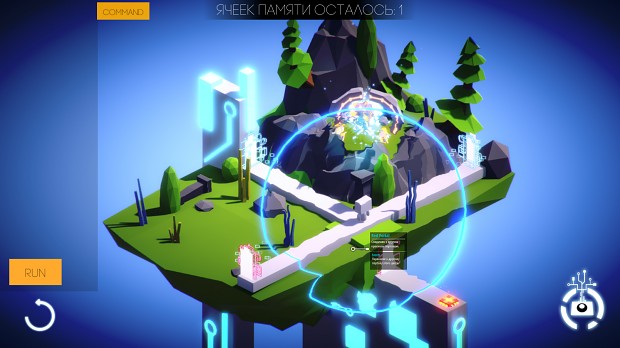 So that's it for today. More articles to come. It you have any questions about development or lowpoly modelling feel free to ask - because I am Unity teacher actually :D

P.S I am really sorry if you found any mistakes in my English, it's not my native and I am doing my best to learn it... but you know. Sometimes I am too lazy to check my text.

Thank you for your attention!