Here we are, Akkail games, announcing an announce date. Very soon, you will be able to feast your eyes upon the creation we have kept so quiet. On the 5th of October, we will announce the title of the game and show you current gameplay footage (which means our team have a real challenge ahead of them to make the game look presentable by then).
Project Infinite has been a challenge from the off. We have had many hurdles to tackle and limitations to get annoyed over- I think it's safe to say, the hard work paid off and the game really is
infinite.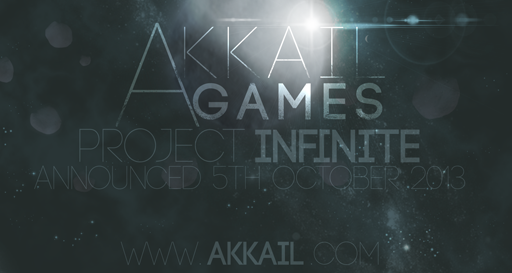 We are excited beyond belief for this event and we hope you'll be joining us on the 5th of October at 8pm GMT to cheer us on and find out what to expect from the game.
We think you'll love what we've been doing.
If you want to join the Akkail 2014 chatter, use the #akkail2014 hashtag on Twitter.