Been a long time since the last update, this is because studies and social life have kept me a little busy, but I'm back. I developed a system similar aim (though not as elaborate) than MGS4 but still in WIP, is a first glimpse of what will be:
Besides who wants the classic camera system (MGS1) can do with a simple key on your computer. The map shown is not final. The final maps won't be of such poor quality, just to be a test, it was necessary to draw up a map so detailed.
Furthermore I have developed an artistic concept art of Snake I'm doing as shown in the videos is an alpha model, the final model will be much more detailed to be on top of the Source engine 2007, here the concept: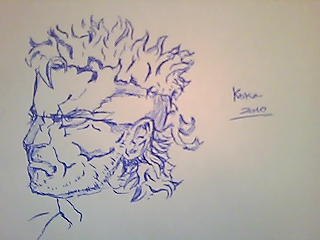 Finally say I have not shown any definitive map or model because I want to perform them as perfect and detailed as possible, I'm finishing a map, as I have it ready (soon) I will make a new story, plus it includes some surprises.