Morphs for Eye and Mouth
We've been successful in enabling the mouth to move and eyes to blink without a cut scene so the character in real time blinks, talks and grimaces in pain after taking a hit.
The video shows a test of the eye and mouth morphs for random blinking and mouth movement when the character talks and takes damage after a spear hit.
Impi Chief:
When the chief appears in game the Zulu player can pass on his orders via the chief to get the Zulu to make a charge at a selected location. The British should target the chief whenever possible as the loss of the chief and the ability to order an advance will weaken a Zulu player's strength.
Video of in game test:
Some stills of the Impi chief: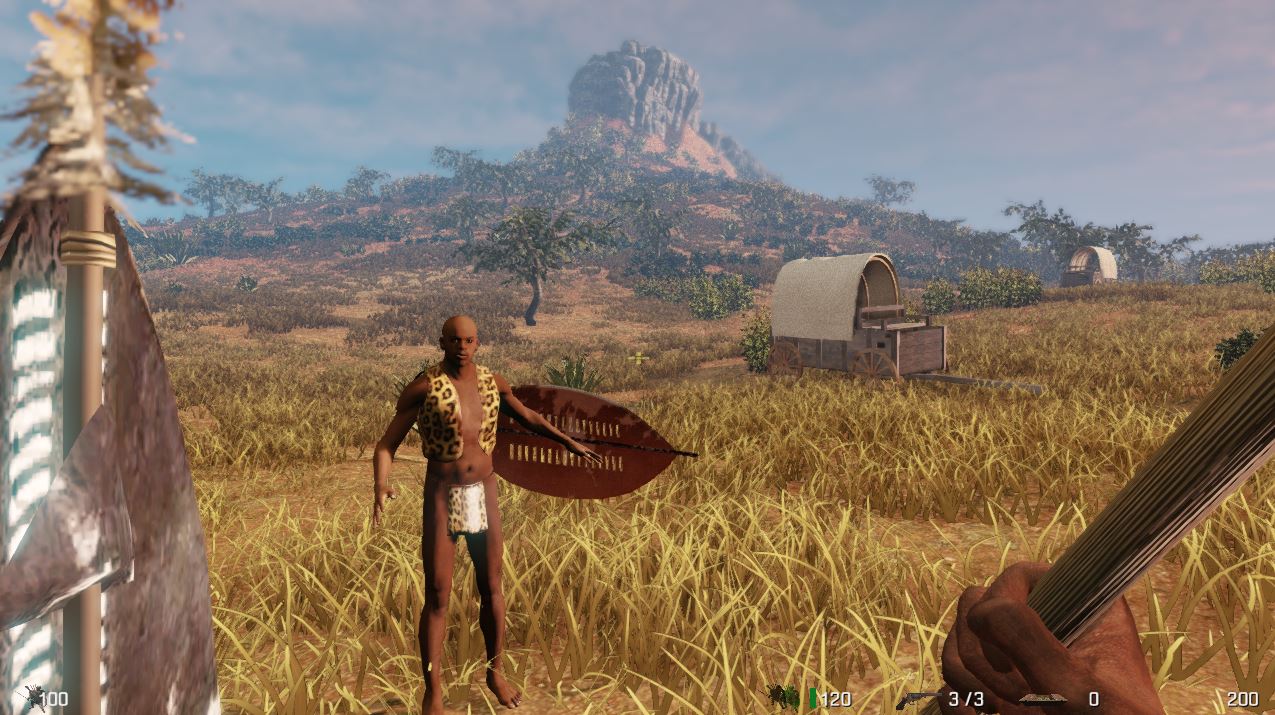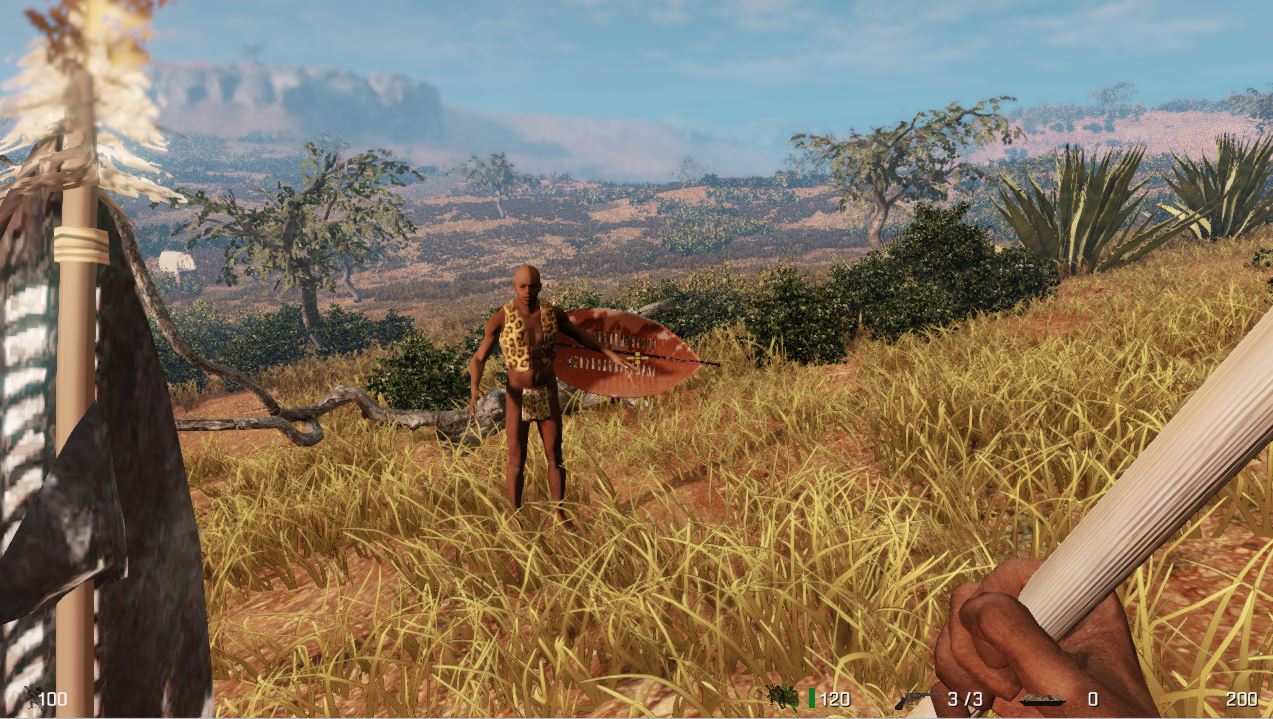 A British soldier fending off one of the Zulu advances: