All AI War products on sale until October 26th to celebrate launch.
Arcen Games is pleased to announce the launch of AI War 6.0 along with the game's fourth expansion Ancient Shadows, available now on Steam.
Among several other content additions, Ancient Shadows brings Champions into the fray. These behemoths can be upgraded, gain EXP, and lend powerful aid to your main forces. They also possess a unique power that allows them to explore entirely new parts of the galaxy where the AI cannot reach.
Splinter factions dwell in those backwater nebulae. Some are hiding. Some are plotting. Some have gone totally insane. It is there, in the shadows, that your champion can find relics from the ancient race which constructed it. What power awaits? And at what cost?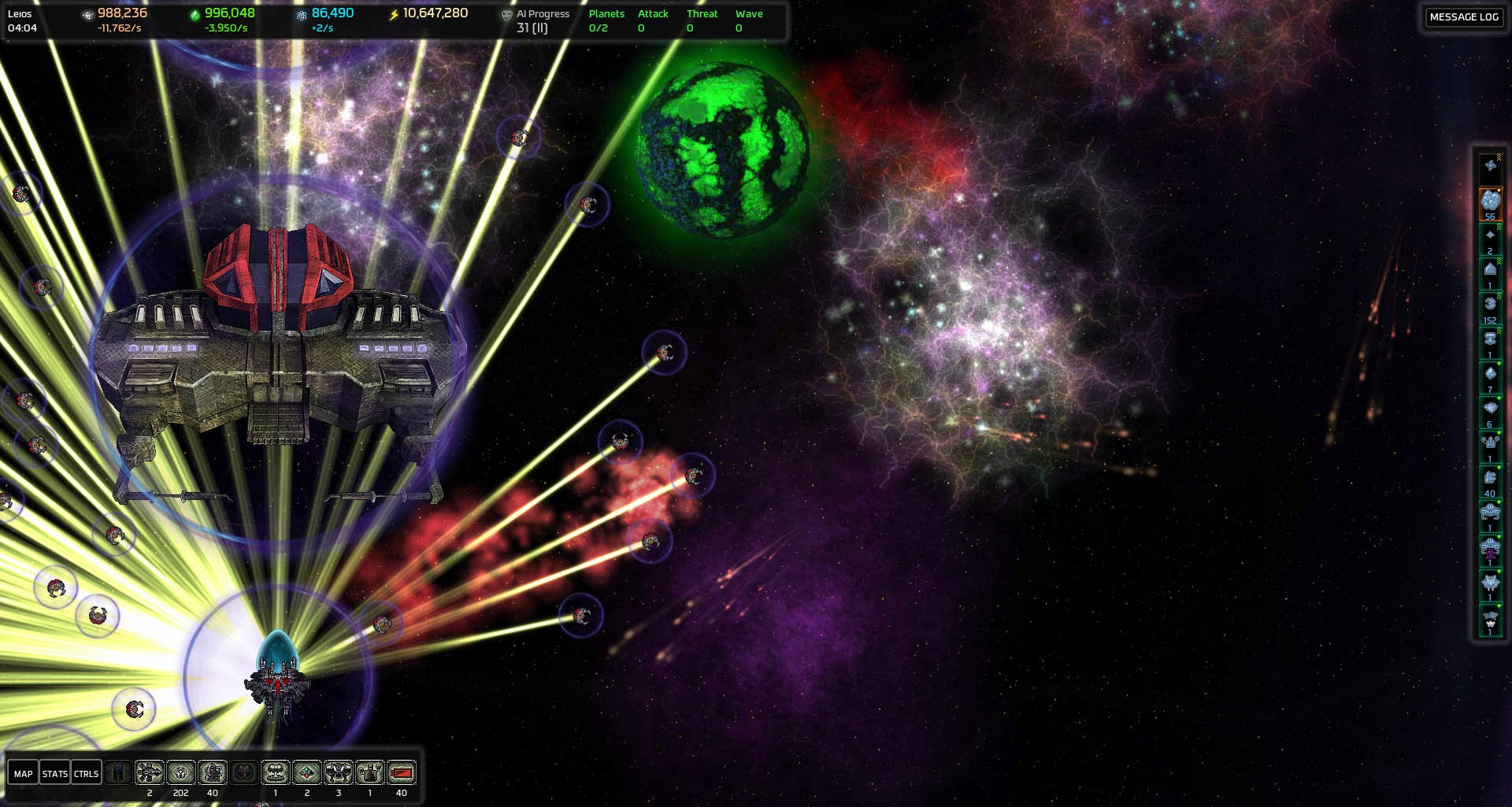 Along with the aforementioned modular fortresses, Ancient Shadows packs in 9 new bonus ship classes, 2 new AI types, 2 new map types, and a whopping 98 minutes of new music by AI War's composer Pablo Vega as well. For the full list of features, please see the Ancient Shadows page on the game's wiki.
The new content also significantly expands the co-op friendliness of AI War by allowing new or novice players to jump in and control a subset of the main player's units – whether it be a portion of the fleet or the champion itself (or both).
Coupled with the expansion is the latest version of the base game: AI War 6.0. The sheer volume of 6.0's changes defies summation, but some of the high points include a rewiring of some of the core mechanics such as the ability to hack the AI, a redone Energy system, variable difficulty levels for
several minor factions and AI plots, redone starfield backgrounds, a substantially "smarter" AI, improvements to balance, substantially reduced RAM usage of the game (great for when playing with really huge numbers of ships in particular), and a whole lot more.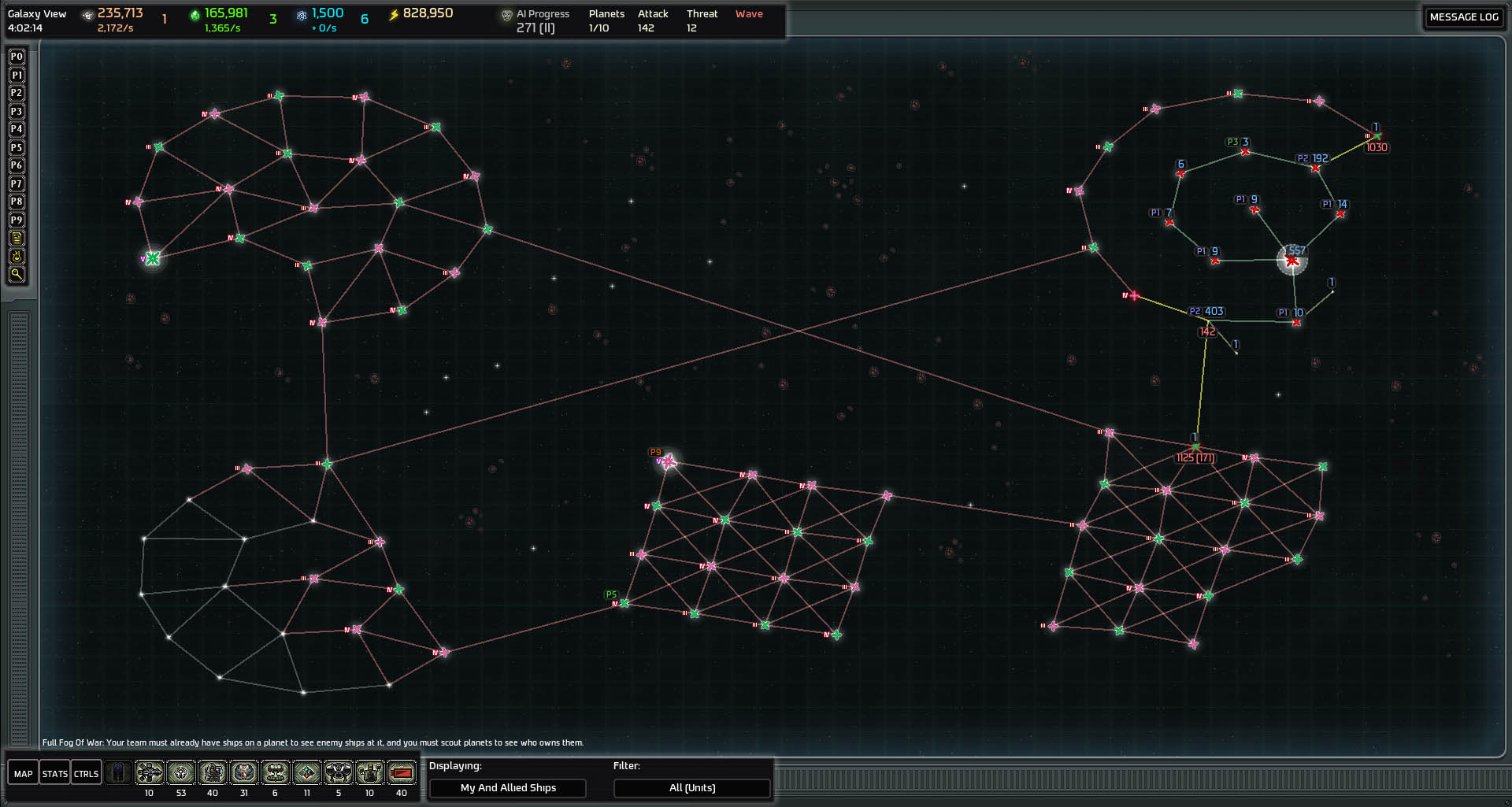 Most, if not every single one, of the aforementioned items has our community's prints all over them. AI War simply wouldn't be where it is today without its players.
To mark the releases, a new trailer has just been launched for the game. We highly recommend giving it a look as it's the first one in AI War's four year history that we believe actually nails the overall feel of it.
AI War: Ancient Shadows will be offered at $4.99 regularly, with a 10% discount bringing it down to $4.49 through the next week. AI War itself, its first three expansions, and the Alien bundle containing both the base game and trio of expansions are also on sale during the launch
period at a stout 75% discount.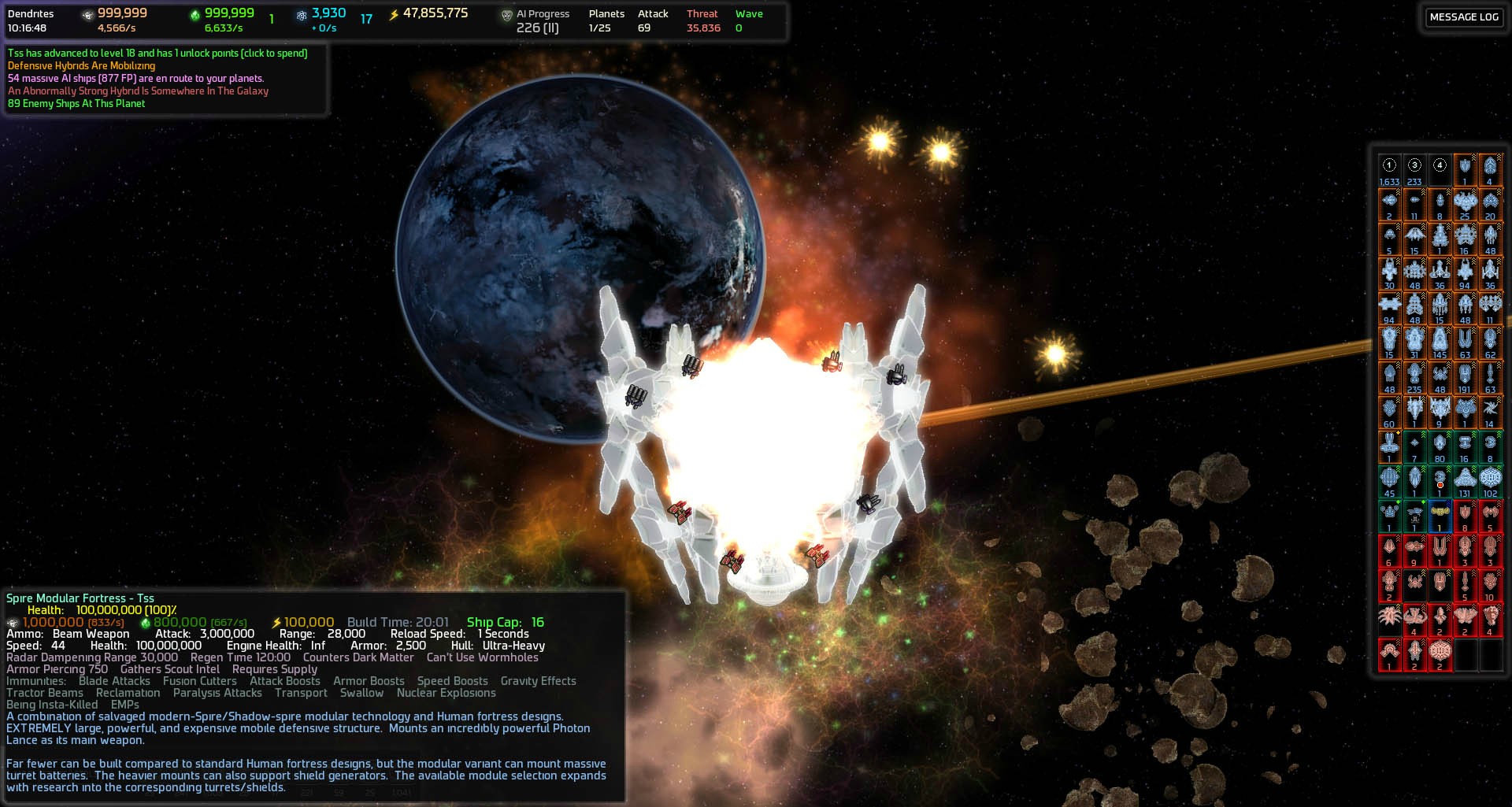 About AI War
AI War is a one-of-a-kind strategy game that plays like an RTS but feels like a 4X. With tower defense and grand strategy bits, too. You'll be wanting the demo to really know what we mean, there's nothing else on the market remotely like this.
More specifically, this is a game that you can either play solo, or in 2-8 player co-op. You always play against a pair of AIs, and you can configure an enormous amount of things about the experience. The AI is very excellent, and also an entirely unique concept. The longer you play, the more the AI will impress you, which is kind of backwards from most strategy games, right? We named this "AI War" for a reason.
You are outgunned. You are massively outnumbered. You must win. These are your orders.
Originally posted: Arcengames.blogspot.com