I used PyAI programm to compile scripts. I changed Gravity plugin to allow cpu players to use changed malestorm of Tampler.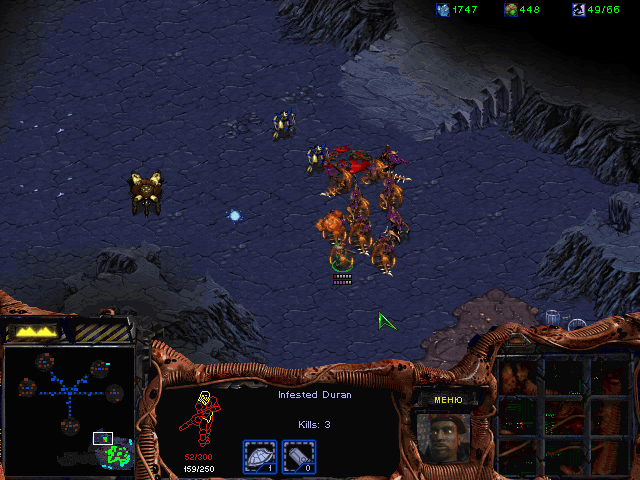 Version 0.9 reuploaded.
What can I say more? I wanted to do campain, with demonstration of new abilities, but seem, like it won't be. Also I had plans of:
New zerg tech: neoteny, which enables superior form of zergling, hydralisk, and mutalisk;
Any new upgrade for zerg guardian (don't knew what to do);
New upgrade for zerg suicidal attacks;
Nidus canal will make creep;
New abilities for queen;
Protoss building armor upgrade;
Protoss upgrade changing attack animation;
Xell'Naga universal weapon upgrade;
Xell'Naga survivor will be able to use malestorm, stasis and lockdown;
New unit for terrans: combat tank or mercenary gunship.
Most of these plans are failed/cancelled, cause of great engine's limits. However I still can do 1 or 2 things.