Greetings all,
Yes, it's here! By the time you read this many of you will have downloaded and begun playing the open beta of Ages of the Federation! We hope you're enjoying it. It's been great reading some of your enthusiastic comments and we thank you for all your kind words.
For those of you who haven't downloaded it yet, you'll find the file in this pages Downloads section. Have at it!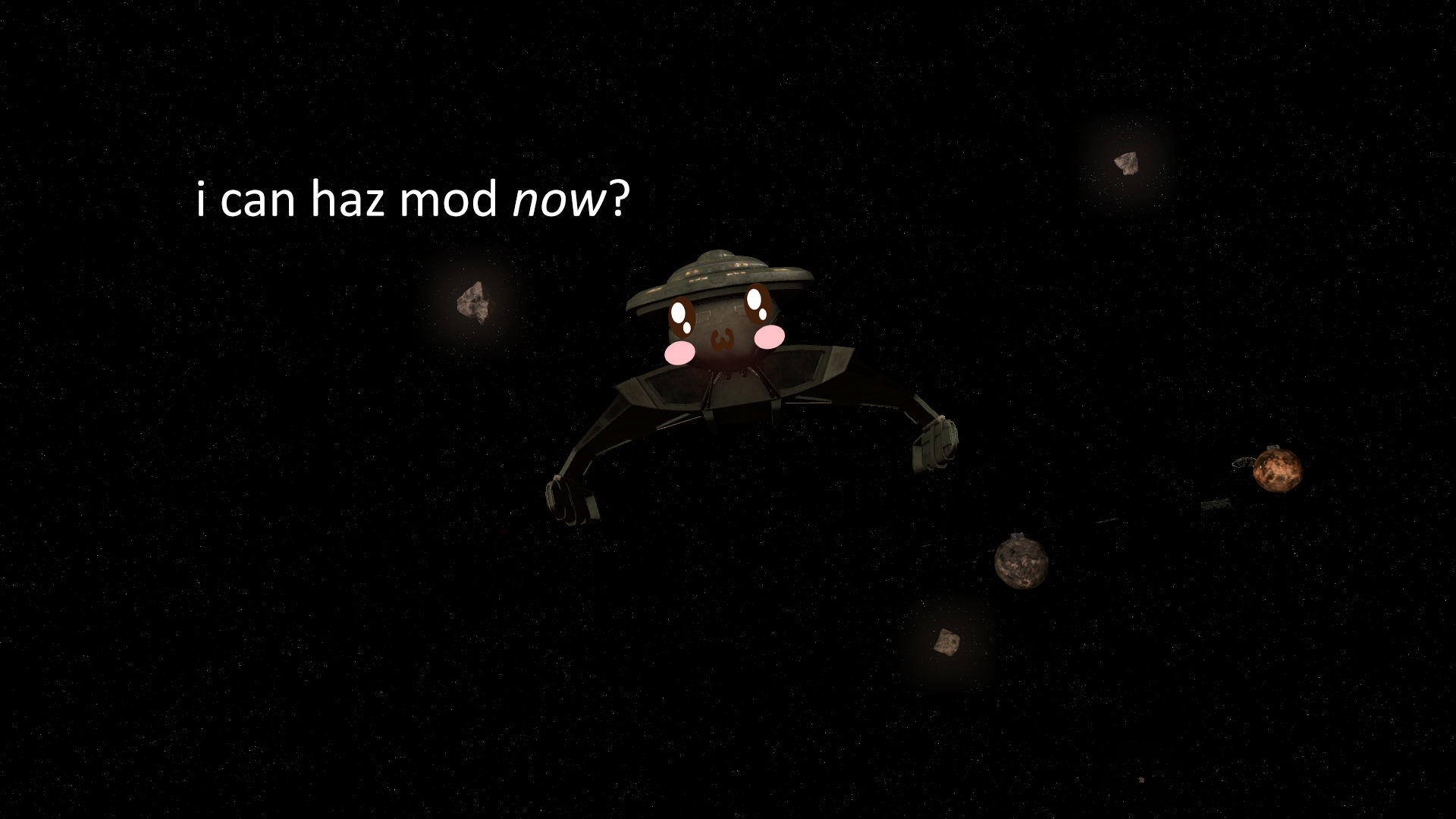 Yes, little D-4. Yes you may...
"So, what's included in the beta, Orion?"
Lots of stuff.

"Dammit, Orion! Elaborate! Use your words!"
Make me.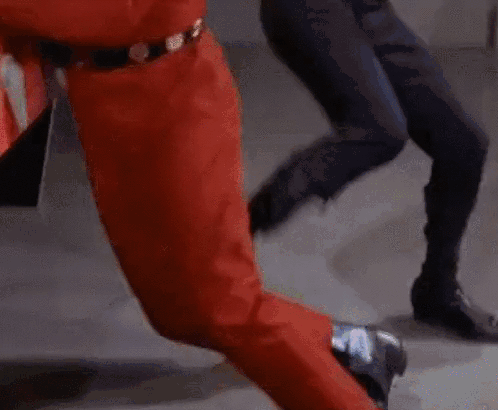 Well, to start off with, while we certainly hope you enjoy the mod, we would like you to keep in mind that it is, in fact, a beta and therefore represents a work in progress. The mod is actually far from finished. That said, you're getting your hands on a fair bit of content.
First off, and most importantly, you'll have access to two fully functional, balanced playable factions - the United Federation of Planets and the Klingon Empire. We'll likely be tweaking both factions as we continue on to the full release, especially when we start balancing the Romulans (more on them later), but for now they can be considered complete. We most certainly want to hear your feedback on them, however, so if you feel one side has too great an advantage over the other, please let us know.
You'll also encounter a number of Minor Factions (provided you have the DLC enabled), including the Andorians, Vulcans, Tellarites, Suliban and Ferengi. The minor factions are semi-complete - most are working as intended but there are still some features we have yet to implement. The list of Minor Factions is far from complete, however, as you'll no doubt glean from our Faction Select screen. We have plans for many more Minor Factions in the future, as well as more neutrals.
"Sounds good, Orion, but how do I play this thing?"
You can install the mod by placing the AotF folder in your Sins Mods folder, and activate it by editing the text in your EnabledMods.txt file, just like with STA3. We'll probably have an install video up soon for those encountering problems or those you who are unfamiliar with the process.
"No, I mean how do I play this thing?"
Oh, you mean actual gameplay tips? Well, you've come to the right place!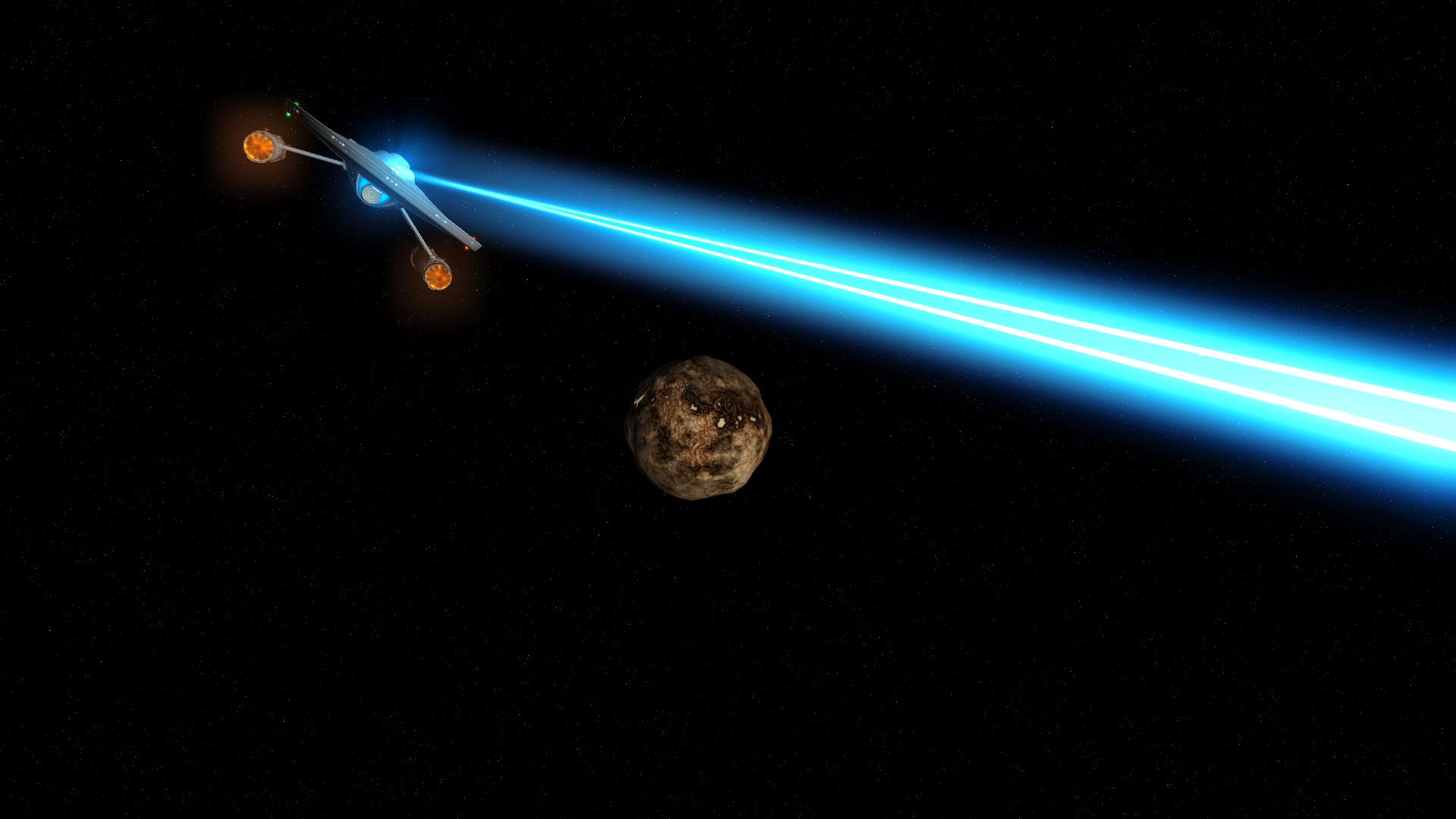 Those of you choosing to fight for peace, truth and justice as the Federation will find that you start off on the back foot. The Federation is fairly young at this point in Star Trek history, after all, and Starfleet isn't really ready for a war. Your weapons and defences will be somewhat behind your enemies, so you may want to avoid large scale expansion in the beginning to focus on development. Research will serve you well - the Federation will eventually seize the technological advantage and become a real force to be reckoned with with a myriad of versatile ships with powerful abilities and excellent support. Your real strength, however, will be your economy. The Federation is a booming civilisation with a powerful economic and industrial base. Play your cards right and you'll rarely find yourself struggling for funds or resources, able to build and maintain fleets of starships at a much greater rate.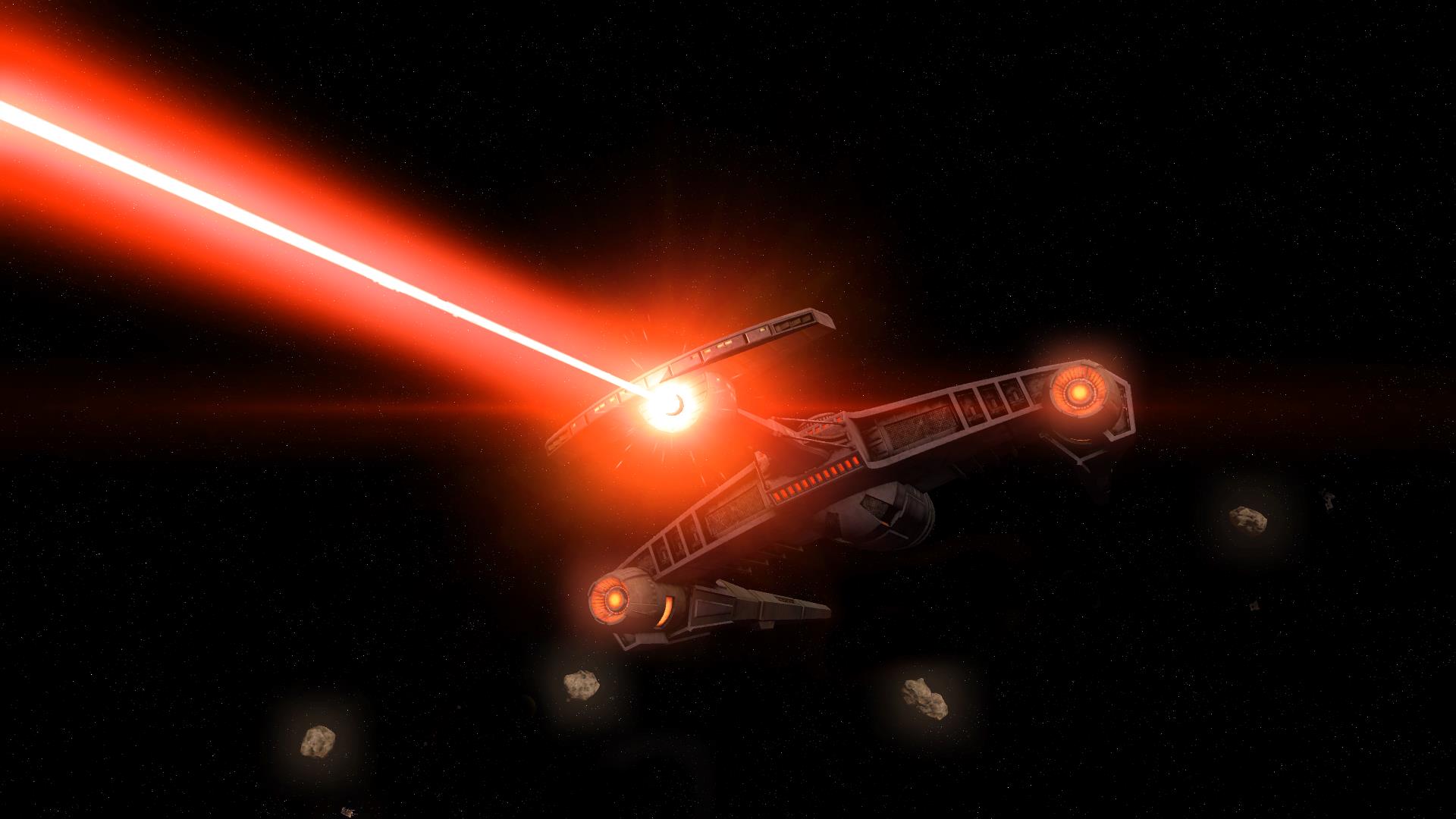 Those seeking to honour Kahless and bring glory to their Houses in the name of the Klingon Empire, however, will have an early advantage. The Klingons, of course, are all about combat, meaning you'll be able to expand quickly at first and secure valuable territory. The Klingons excel in the assault, giving them a crucial edge in the opening moments of battle as the majority of their firepower is facing forward. However, as the game goes on you may find yourself overtaken technologically, and once your enemies start digging in and standing openly against you you may start encountering problems - the Klingons are somewhat lacking in the support department, meaning they can struggle in battles of attrition. You may also struggle economically - the Klingons don't have the blossoming trade and industrial base of the Federation, and you'll have to remember to manage your economy carefully to make sure you don't spend yourself into shameful defeat.
Some tips for both factions:
- Remember that your fleet's antimatter doesn't regenerate on its own. If you want to continue using special abilities, you'll need to send them to a supply station every so often to replenish their energy reserves. 'An army marches on its belly', after all - a healthy logistics chain will be vital.
- Your ships will suffer damage in combat. "Well, duh!" I hear you scoff, except keep in mind that in Ages of the Federation damaged ships actually act as though they're damaged. As a ship accumulates damage it will move slower and fire its weapons less often, if at all. Passive repair rates are very slow, so be sure to send your damaged ships to repair facilities (such as shipyards) to keep them in fighting shape. A battered fleet is an easy target.
- Ages of the Federation is different from STA3 in that AotF is about smaller fleets and more tactical gameplay. Large groups of ships gathered together (deathball-style) will suffer a small penalty to acceleration, turn rate and firing rate to reflect the challenges of a large fleet moving and fighting in formation. These penalties start off small, so you'll still be able to mass all your ships together if necessary or if that's just how you roll, but they add up so it's worth keeping in mind.
"Well that's just swell, Orion. That's right, we used the word 'swell'. What about your future plans?"
Well, our first priority is going to be getting the Romulans up and running. With the beta released we can finally return our attention to our favourite pointy-eared sneak-freaks, and we're really excited to finally be able to start putting our ideas for them into action. I know a number of the team have been looking forward to fully working on the Romulans, and I'm sure a fair few of you are, too. The Romulans are already about a third of the way done, so honestly it shouldn't be too long until they're ready to rock and roll and we start thinking about a full release.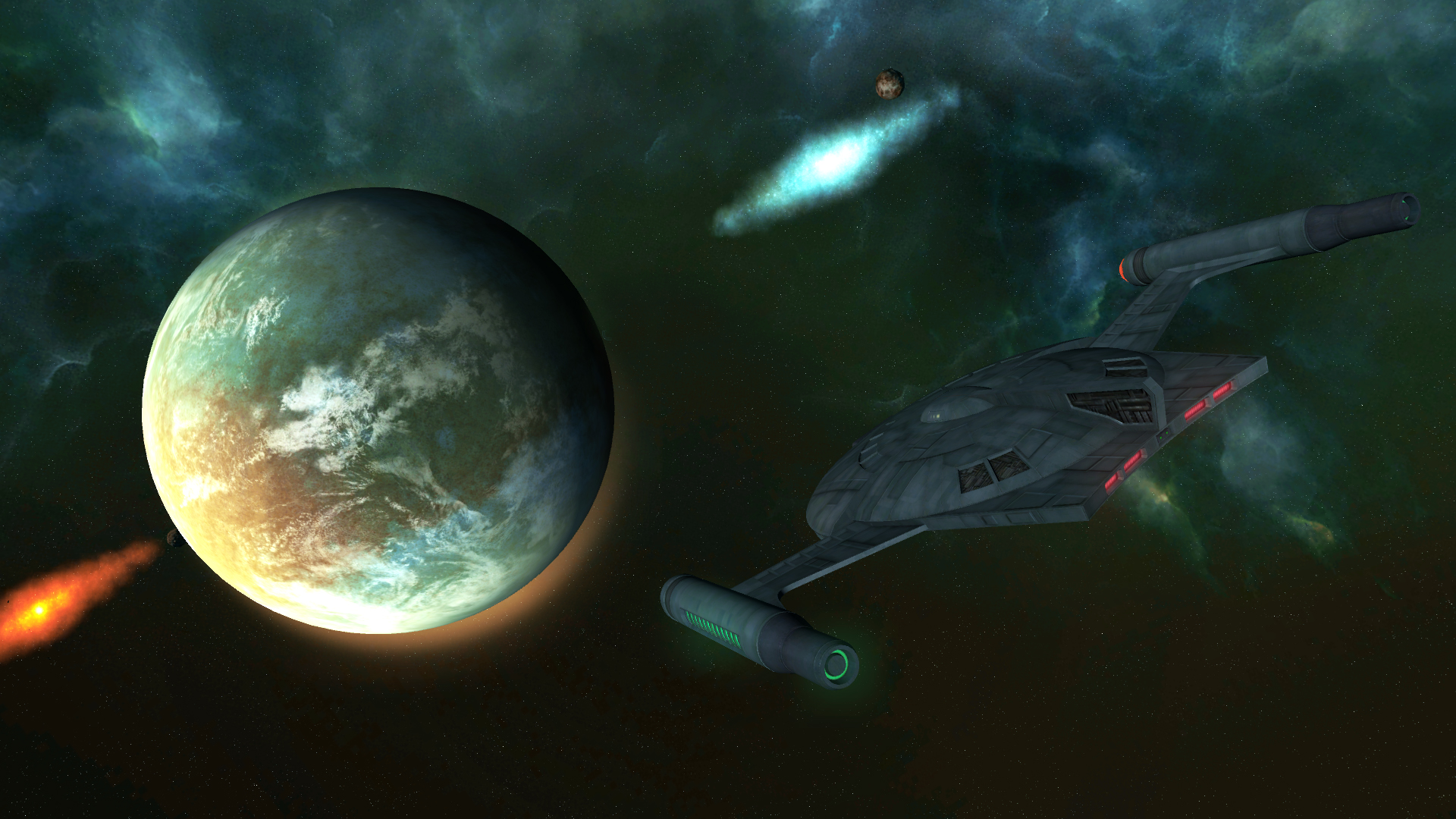 "Speaking of the full release, what will that involve?"
We're actually currently considering whether to change our release style, instead making smaller, more frequent release instead of our current approach of only releasing (mostly) finished products. We have yet to decide on that (let us know what you think), but at any rate, in addition to the Romulan faction we'll be including a much more extensive roster of minor factions, a number of added neutral species for you to battle across the map, and a full list of random events, which are sadly absent from 0.75 (we ran out of time, sorry). 1.0 will be a considerably larger experience. Prepare your bodies.
There's also going to be a fair bit to do after 1.0, including an expansion featuring a secret fourth playable faction.
"We've heard you mention a fourth faction before, Orion! Stop teasing and spill the beans!"
First of all, I will never stop teasing. Secondly, sorry, but I'm pretty sure Max would squeeze parts of my anatomy off with his bare, calloused hands if I told you. Hobbs is already on the edge and would probably have a stroke if I let it slip. Suffice to say that there will be a fourth faction. And they're....hungry.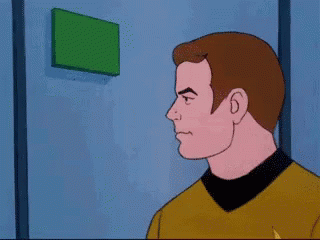 As for you guys, we're eager to hear your feedback - bug reports, balancing issues, general comments, the lot. Honestly, as 0.75 is a beta, we're actually relying on you more than ever to help us iron out issues and make the mod the best it can possibly be for 1.0 and beyond. You can leave comments here in the comments section (we read every comment, even if we don't respond all the time), or, better yet, you can join our Discord.
Well, that's all for now. Enjoy the beta and let us know what you think. There's still much for us to do.
'Til next time, stay classy. Or don't.
- OrionSlaver