Feedback is flowing in and I'm using it to improve the interface, instructions, and gameplay.
So, I thought I would explain what the Fate System is all about!
It all starts with the basic premise of the game: you are a visionary elder, a farseer, you can predict what woes await.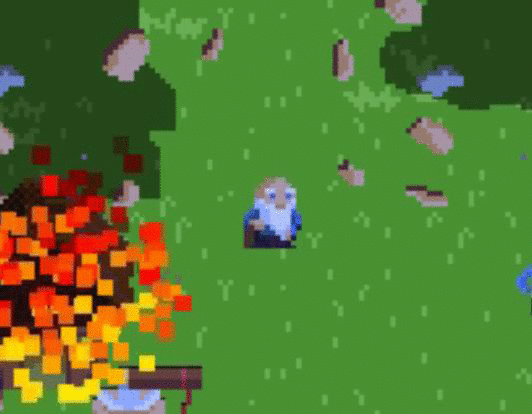 The village of .Age is an unlucky one, with plenty of events (more than 100 as of now) that can and WILL fall on your villagers' heads. Events are mostly ugly and bad, with the occasional sunray, and they will make your life really hard! The Fate System is the engine responsible for this, it determines what event will appear at what time.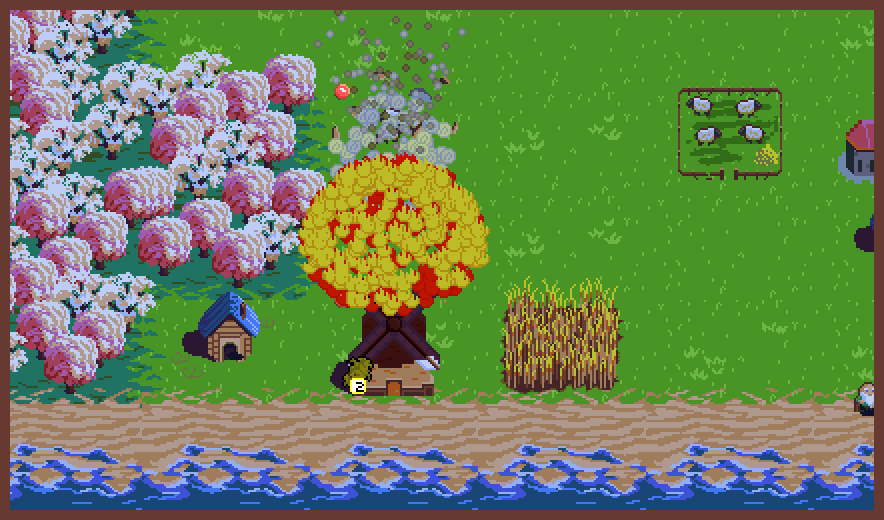 However, you have powers: you are an oracle! Thanks to your powers, you can predict what events will arrive in the future. Your powers aren't limitless, tho, as you can only guess when the next event will arrive and what its nature will be.
How can you use this information? Well, first of all, the Fate System is influenced by the World Balance, that is a set of balances that determine the current state of the village: is it cold or hot? Are Pips peaceful, or scared? Are they healthy? Is the earth grumbling under your feet?
There are 4 different scales in the game which relate to the different nature of events (Temperature, Sickness, Fear, Cataclysm) , and 2 more are being worked on (try to guess)!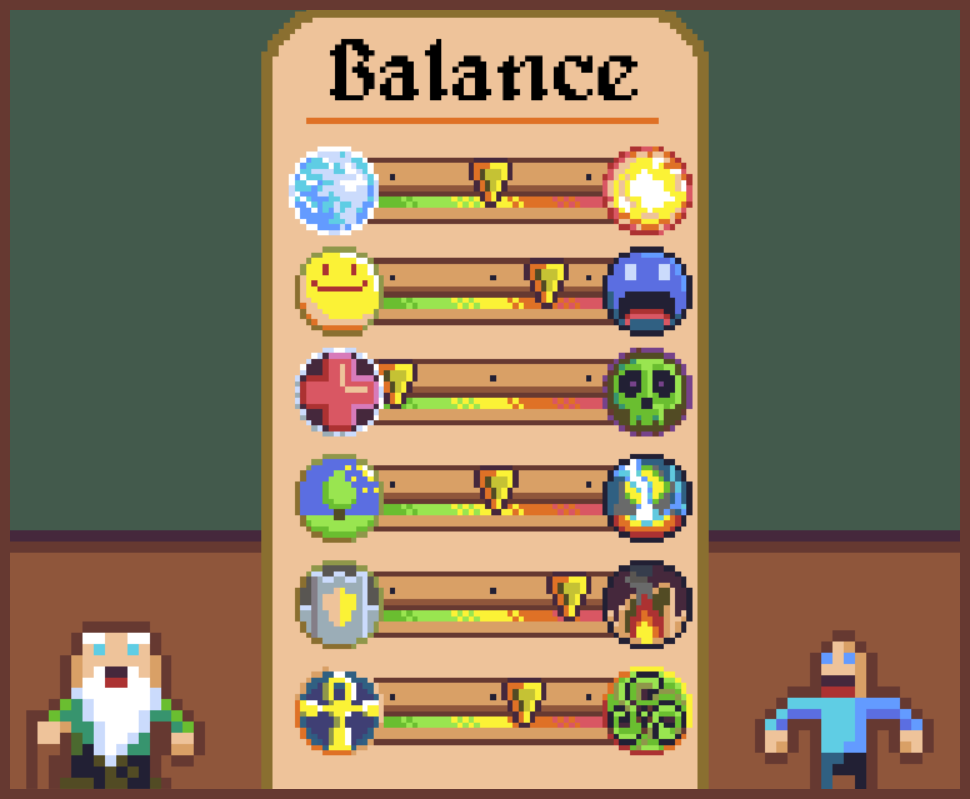 Whenever an event appears, its strength will be dependant on the current World Balance. For example, an event of type Cataclysm may arrive, and its magnitude will depend on the current value of the Cataclysm balance: if the balance is low, you'll get just some earth grumbling or slight breeze, but if the balance is high, you'll get an earthquake or a tornado!
Many events also change the World Balance, by raising or lowering one or more balances. For example, a Simple Cold event can raise sickness by 1 tick, which will in the future trigger sickness events!
All is not lost! You can build structures that will help in fighting the events, allowing you to prevent them. For example, a Fireplace will help against cold by actively providing defense against low temperatures. When a cold event arrives, the total defense of your village is subtracted from the event's strength, and if this gets lower than zero the event will be prevented!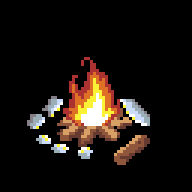 And that's it! If you like what you read, take a look at the game and try the demo, it is now on Greenlight!