.Age is getting all dressed up and putting some make up on to be pretty for steam greenlight!
In the meantime, I'm starting to spread the word about the game after having worked on it for almost a year: .Age is here on IndieDB!
Uh, you don't know what .Age is about, do you?
Well then, let me explain!
Welcome to the world of...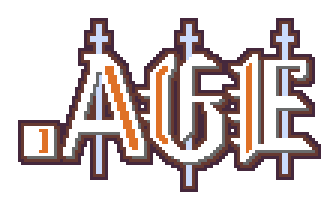 .Age is a roguelike-like mixed with a village sim in the style of The Settlers!
You take the role of the village elder, spiritual guide of a secluded village full of not-so-smart Pips in the middle ages.

Ready to get angry about everything!
A dark omen is cast upon your land, and you must help your villagers survive the forthcoming years.
Build, produce, protect, research, lead your Pips in these awful times and watch as the heavens unfold their wrath on your puny village!
A lot of events and catastrophes will test your security as you play!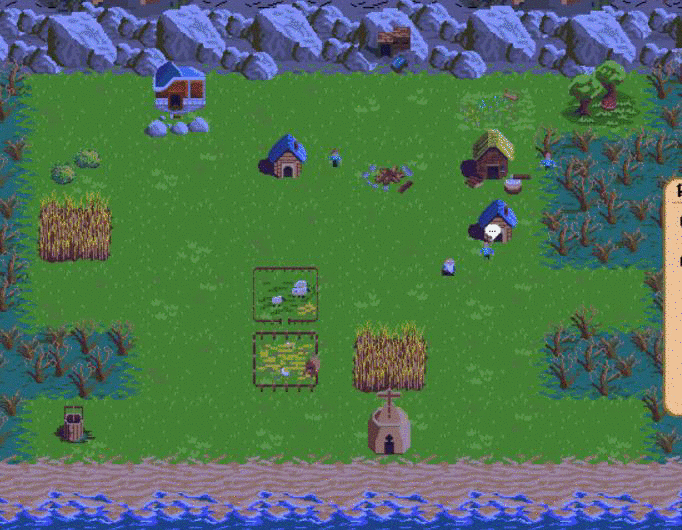 Here is a GIF taste of what is to come!
What can you do in this game?
This is a turn-based single-player game with the classic gameplay of village sims (plan and build buildings, assign Pips, produce and use resources, research stuff and more).
At each turn, you will place your Pips at the various building you have available (or will build new ones), as if this was an European-style board game, but with the twist of all the events that will keep popping up during the night and try to mess with your planning.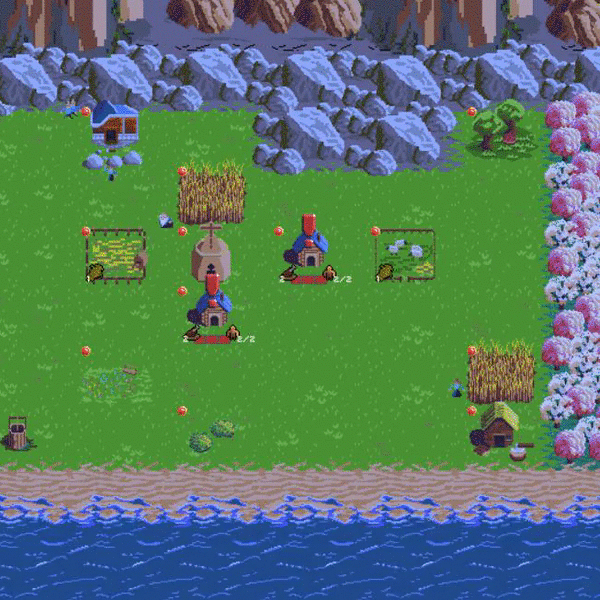 Build your village while you are safe!
The game is in an advanced alpha state and almost all features are in!!
I'm planning for a Q2 release date on Windows, Mac, and Linux, with a later release for mobile devices.
In the meantime, check out the teaser in the game's page!
(Oh, and if you were wondering, the title is read 'dotage'!)
Take a look at this GIF to see how much the elder is determined in making sure his fellow Pips do not die of... basically anything!!!