Age of World Empires is an independent unit skin mod for Age of Empires 2 The Conquerors. It is made on the basis of AOFE mod 2.2, featuring 23 civs.
This mod enables independent unit skins for different civs/factions. You will see lots of unit variations like Mongolian heavy cavalry, Byzantine cavalry, Chinese lancers, all different from the European knight. You will also see European style halberdiers, Asian halberdiers, Japanese Ashigaru pikemen with flag on their backs.
I also made an Mediterranean building set for Byzantines and Spanish. My friend Huanglukuzhu made a more appropriate Asian building set
In one word, unit skin diversity brings us a better game experience. Let's have a look!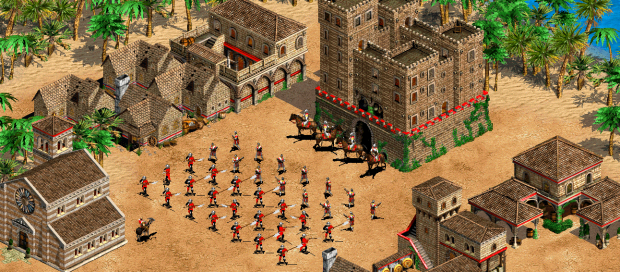 Spanish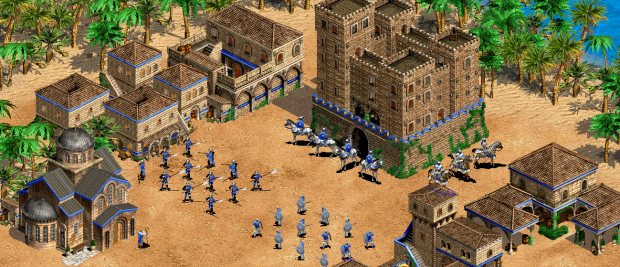 Byzantines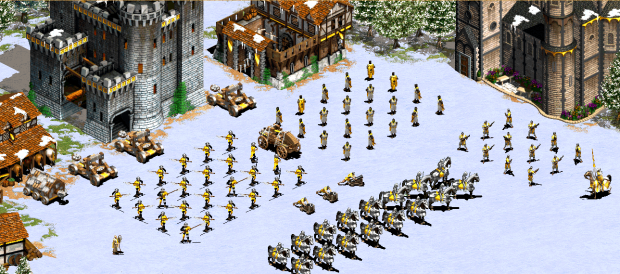 Teutons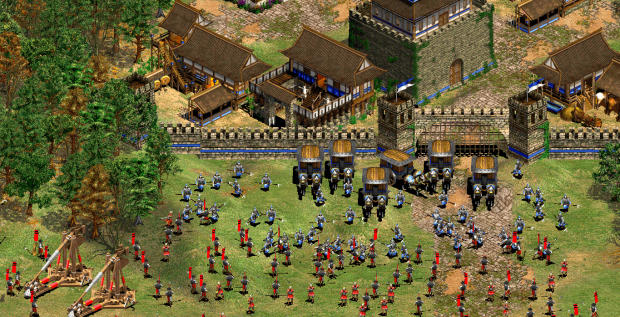 Koreans and Japanese. You can see ashigaru pikemen with flags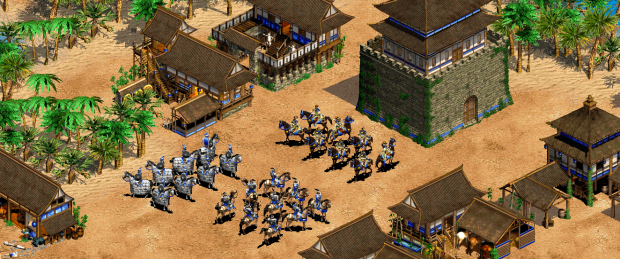 Mongols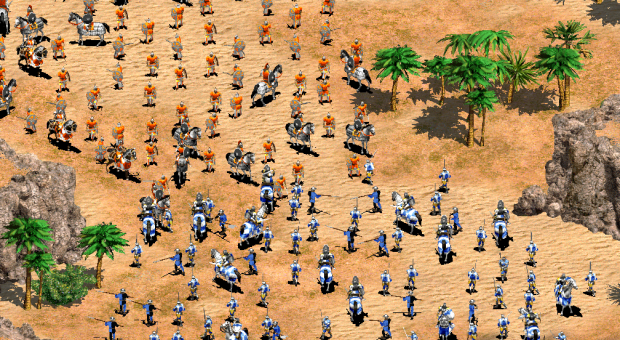 Crusaders vs Saracens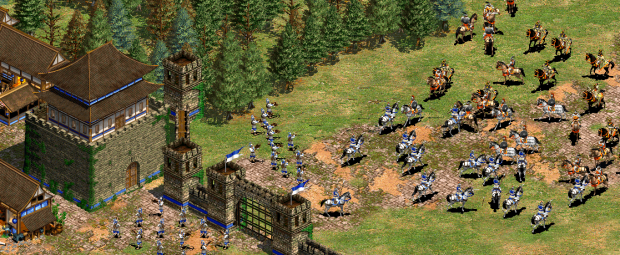 Chinese
Credits:
1. This mod is made on the basis of AOFE mod 2.2. Thanks to AOFE team for the great works.
2. Graphics of Middle Eastern knight, cavalier, Far Eastern knight and cavalier are made by Ivindor.
3. East European building set is made by Gwotyng from steam workshop.
4. New castle age buildingset for Chinese, Koreans and Mongols is made by my friend Huanglukuzhu, with the basis of Korean building made by Sanghwi from AOKH.
5. European Halberdier is modified upon the basis of the Swiss Pikeman made by Courtjester1 from AoKH. I changed the helmet.
6. Eastern paladin is the Cataphract made by Jorgito. Genoese Crossbowman is the Arbalest made by Jorgito.
7. Far Eastern Halberdier is made by adongct from hawkaoc.net.
8. Japanese pikeman and halbedier is made by Ivindor.
9. New wingless hussar is modified upon the basis of hobelar from Age of Chivalry Hegemony mod. I changed the shield on its back to make it easier to distinguish it from the light cavalry.
10. Japanese champion is made by mehdan from AoKH. I add some player color on its legs.
11. Eatern man-at-arms is made upon the basis of Eastern swordsman made by Dave3377 from AoKH.
12. Eastern champion is made upon the basis of a unit from Age of Chivalry Hegemony mod.
13. Mesoamerican pikeman is made upon the basis of Sunda Royal Fighter.
14. Teuton paladin skin is the Rhenish knight from Age of Chivalry Hegemony mod.
15. Elephant archer skin is from patch 3.5.
16. Spanish house is from Portuguese Civ mod II.
17. Mediterranean watch tower is made by Warsmithy from AOKH.
18. Japanese Knight and Cavalier is made by Achesun from AOKH.