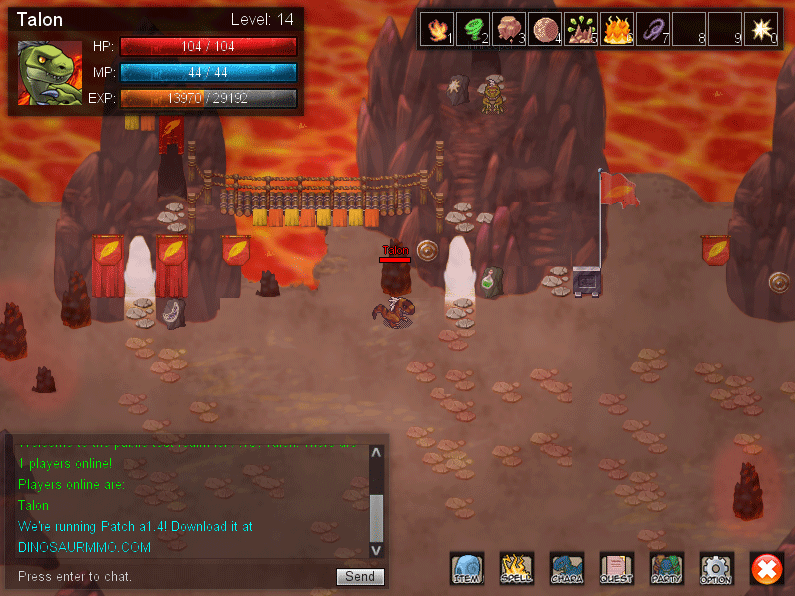 AGE OF THE FOUR CLANS returns in the coming days with new content and new adventures all thanks to a new server!
Your friendly neighborhood dev team has been working in offline mode for over two weeks now to bring A4C closer to Beta. Hitting the roadblock of server loss turned out to be a blessing in disguise. The team has decided to transition away from Windows servers into Linux, saving loads of money and hassle in the process. Plus with full-access to this new server, we are completely in charge of firewalls and snazzier security measures than we had available with our old system.
That said, Age of the Four Clans will be online again, June 30, 2017. The upcoming patch will pave the way for our Beta release, which will arrive before the end of Summer (currently slated for August 12, 2017).
Features of the upcoming Beta release will include:
Major map locations such as Tethys and Iza'Nagi (above) will become accessible!
The ability to level up into a branched class system -- in other words, new classes will finally be available!
New abilities and spells will be available to train as you level!
Wild storyline integration has appeared! Travel the world of A4C and interact with NPCs who will reveal to you the underlying story of the game.
The beginnings of what we hope to be a robust quest system will be online!
More shop/drop items for your character to wear and equip!
Plus more!
With that, we'll leave you with a few new screenshots for your viewing pleasure! For more, visit DINOSAURMMO.COM!