Hi all,
Let's start with some very good news: Age of Space has been greenlit by the community! The 17 days I was on greenlight was nerve wracking and I spent all of my time promoting the game. This means I had to pause the actual development of the game which was horrible but necessary. I'm very happy that my game was accepted before greenlight is closing down. I have no idea if I would be able to pay the fee for Steam Direct.. :|
Now I'm back to doing what I like the most - developing the game! Last weeks I've been working on implementing weapons and modules. I've also worked on some new ship concepts; support cruiser and interceptor.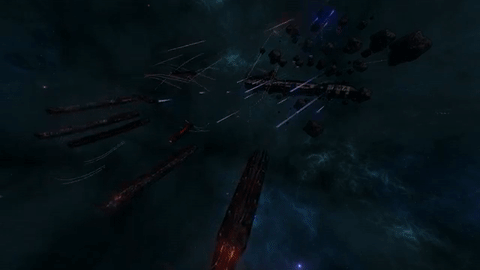 Last time I linked you all a demo version of the game. I've received some very useful feedback on that and it looks like my game is headed in the right direction. I'm still very interested in feedback on the demo and ideas for the full game and what you expect to see in it.
I've created a discord server for this purpose. I'll be available in the chat or you can talk to me on voice chat if you prefer. I will also rapidly upload new unofficial builds of the game so that you can try the latest version at all times. I'm hoping to find a few dedicated people to help me out balancing and testing the game. If you just want to hang around more passively and maybe share a few opinions and ideas thats superb as well!
Hope to talk to you inside! :)
Until next time,
Anders