Age of Barbarian Extended Cut - current status (update #3#)
Hi guys! A lot of you have been asking us for an update and here we are!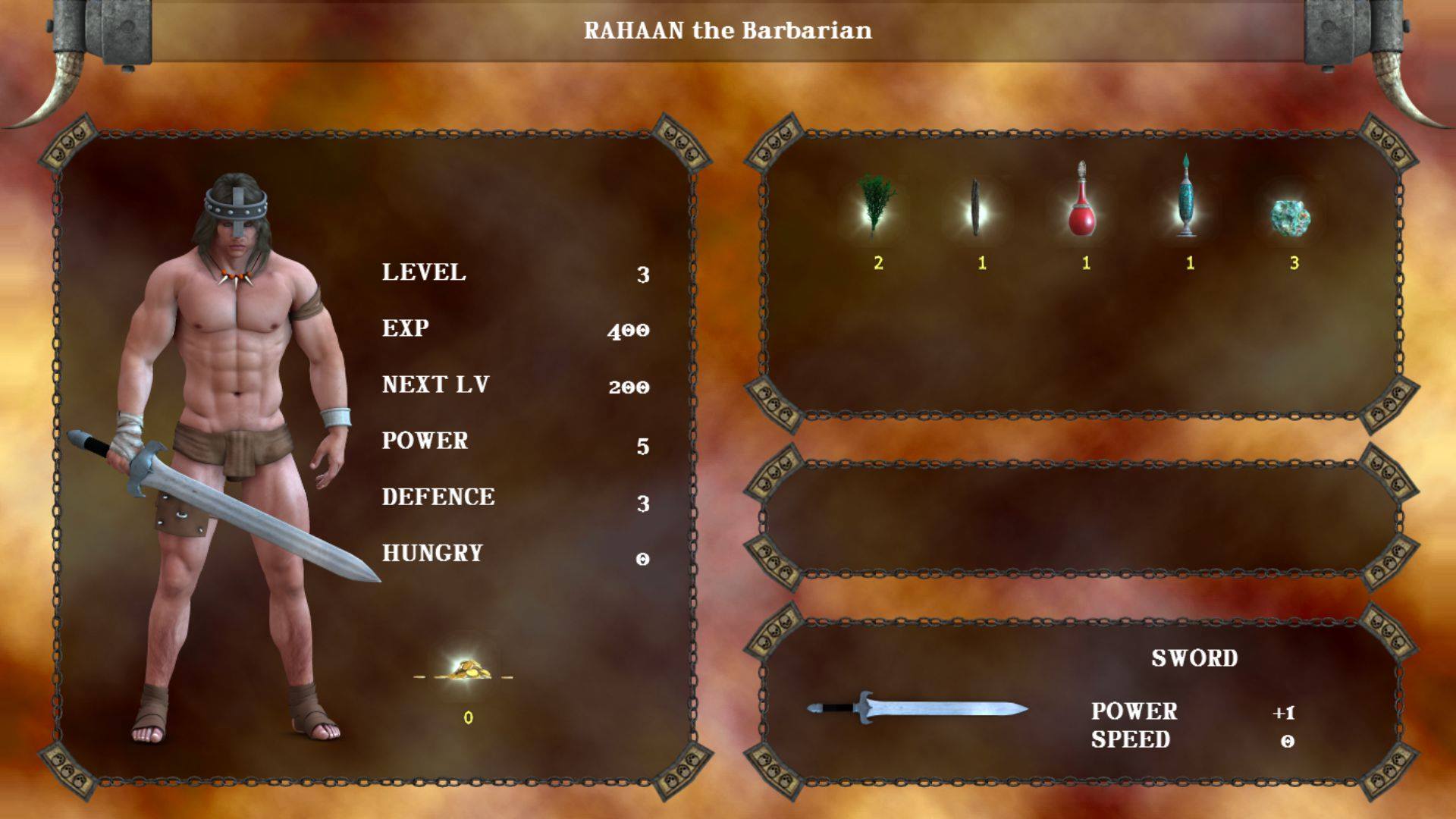 As you can see from the screenshots, a new Character Stat menu is now available, we also improve the "Path of steel" menu, from which you can learn how to do the advanced attacks.

Graphically we continue to improving the game, for example we added Particle Strike Effects, a lot of gory dead and mutilations, we improve the animation of the background, we added animals and a lot of animated things, such as falling leaves, sinister fogs, animated hanging chains, etc. in order to let you feel more realism and to immerse you more in the game.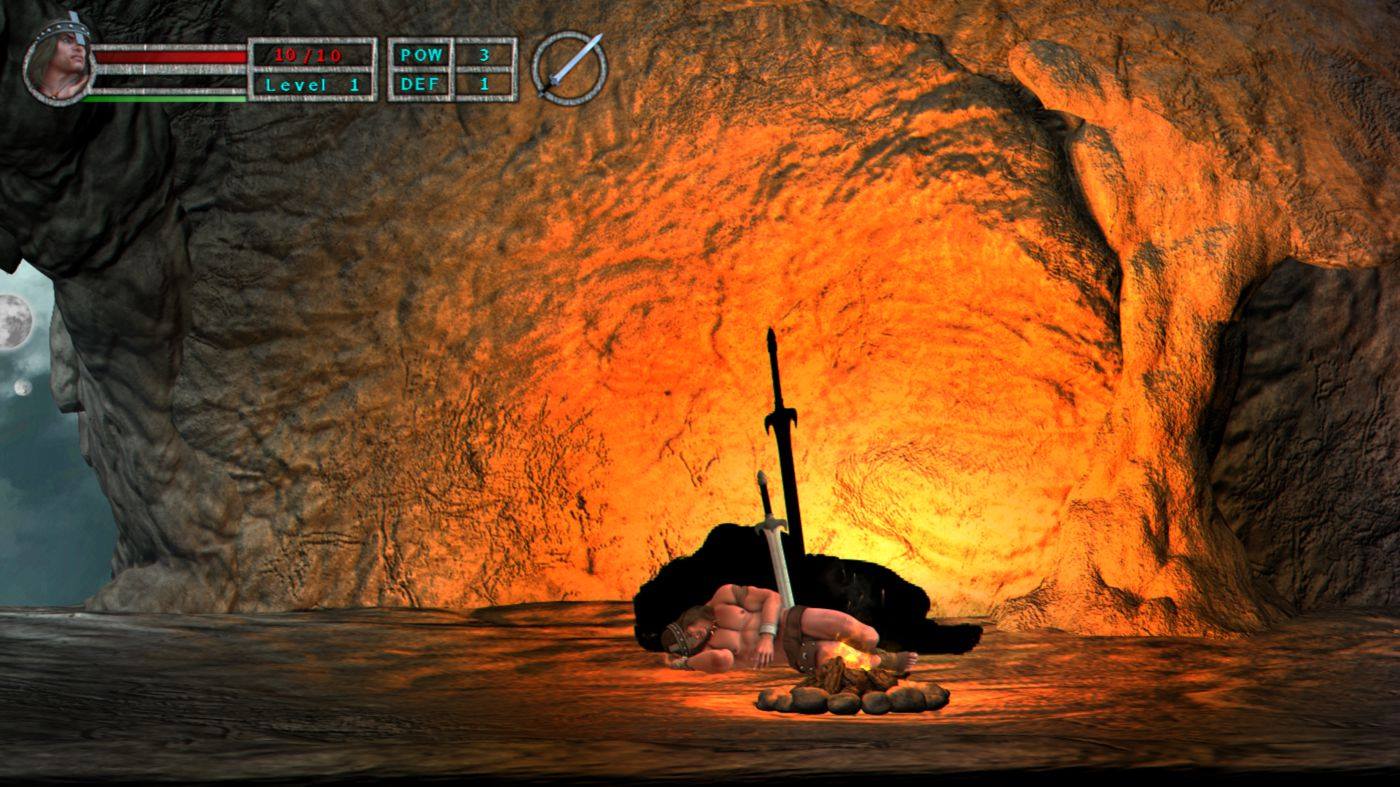 From the other screenshot, as you can see, we add fire camps, that will be part of the gameplay. There are many fire camps, in the forest, mountain, etc. The Nights in a primitive barbaric world are not always quiet and many things could happen before dawn, also if not always dangerous. ;)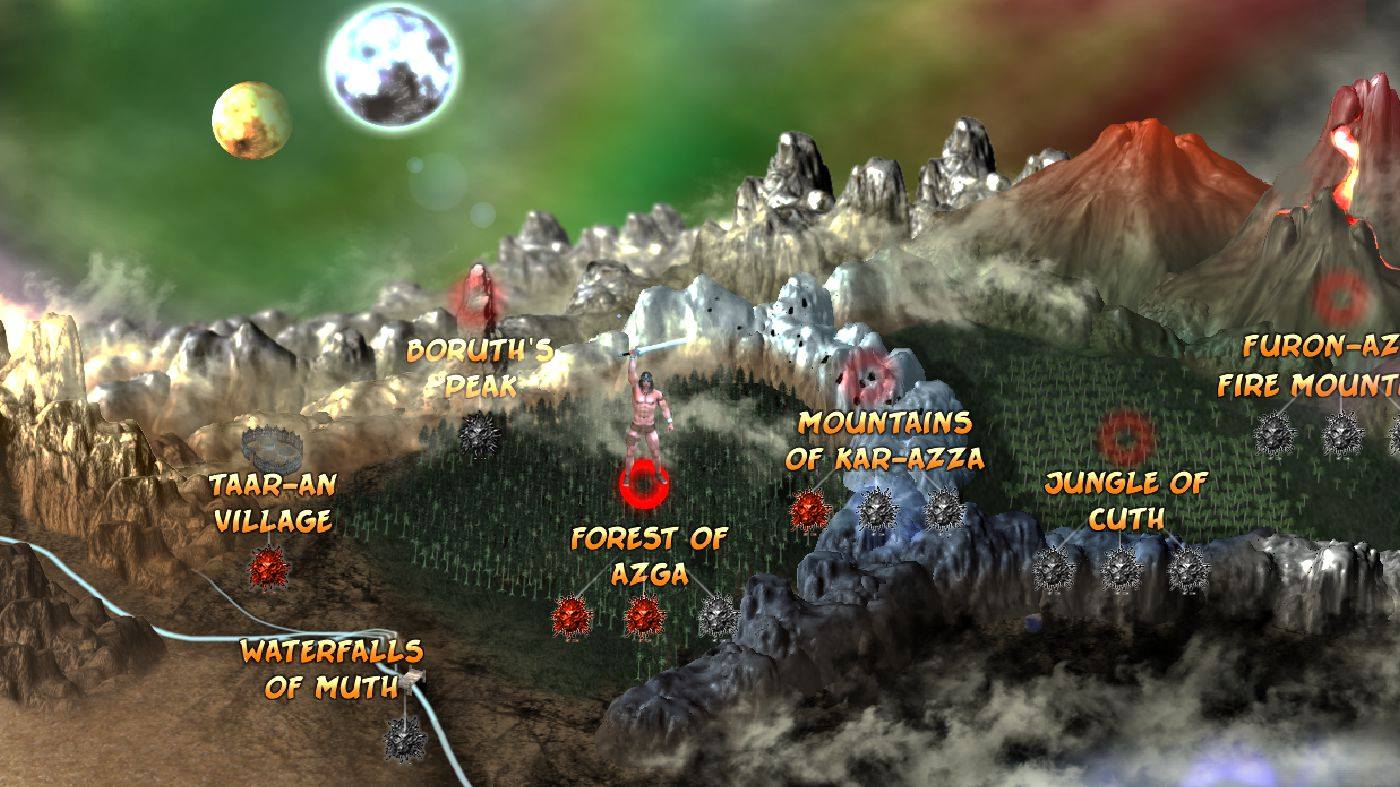 The new map of the world, now show up that there are many different path in the game, as in the original version you have to discover how to reach them, but we decided to show them, in order to aware you guys that they exist.
Now the world is a little bit bigger because of the new levels, moreover you can explore it more freely in respect of the original version.
Stay tuned for upcoming news! Help us by continuing to share, like, comment, tweet, facebook etc ;)

May the Goddess be with you!