Hi everyone!
I'm LOSTⒶLLOY's artist Maruki, and this is Aftertile's devlog.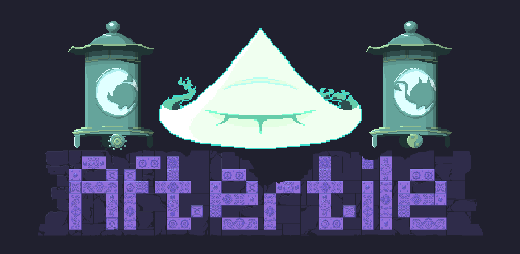 Name: Aftertile
Genre: floatvania
Platform: pc, mac, linux
LOSTⒶLLOY: Art: @MarukiHurakami and code: @sugoidev
Songs: Thomas Hartmann, Paul Zimmerman
---
It's time to talk about the shrine maidens.
As I've mentioned in previous devlogs, the shrine maidens (also referred to as "Comet Mikos") are basically the "keepers of the comet". They are the ones responsible for maintaining the structed habitable, for instance. They also regularly pay tributes to the deities that dwell in there, while keeping company to many of the spirits that decide to take their time before going to rest.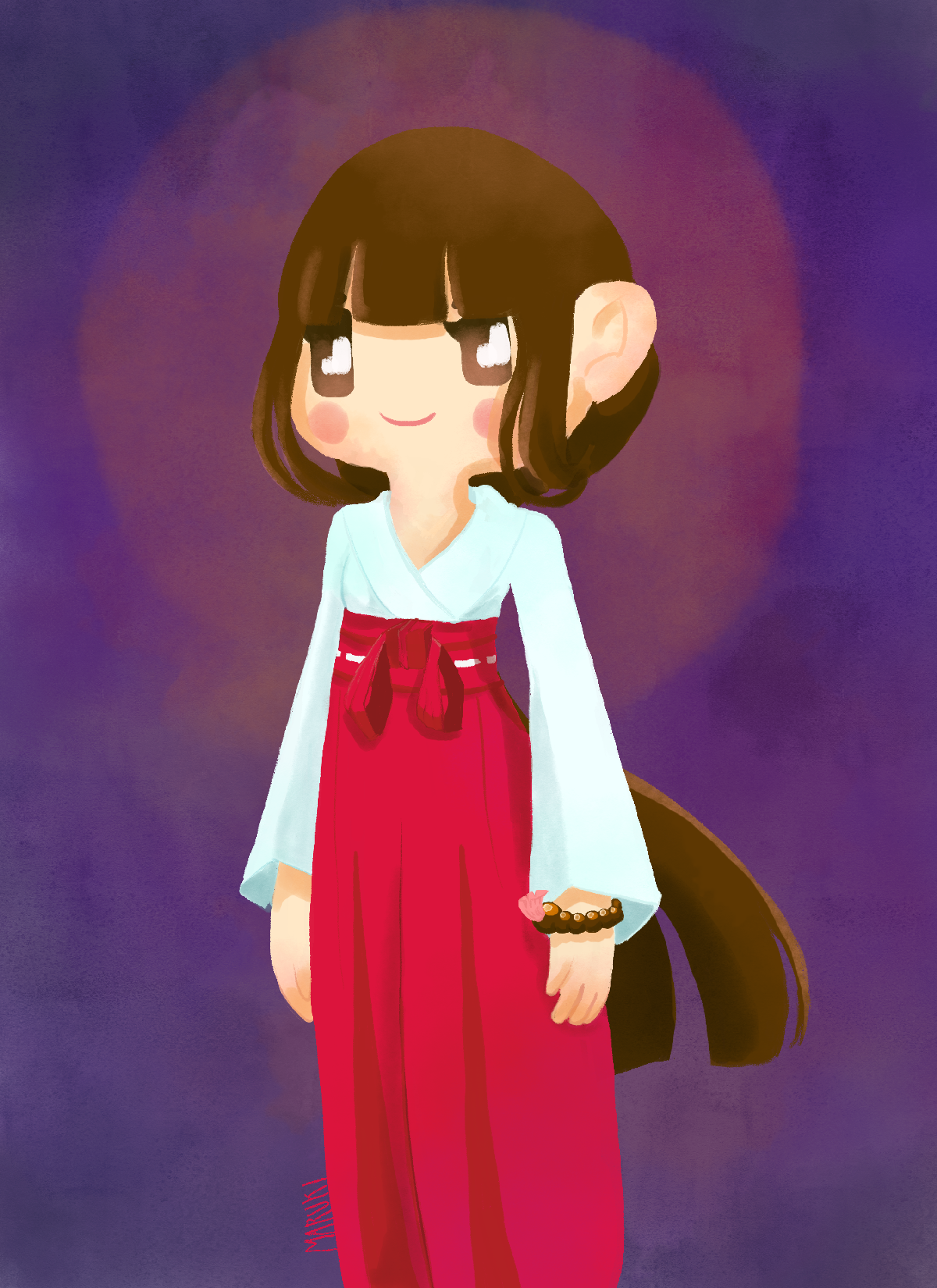 This last piece is what makes them so important to the game. As you may have noticed in the logo , Aftertile's subtitle is ✧Conquer solitude with togetherness✧, by which we want to convey the idea that no one is ever alone in the game. The shrine maidens are going to be an important piece to relay this feeling.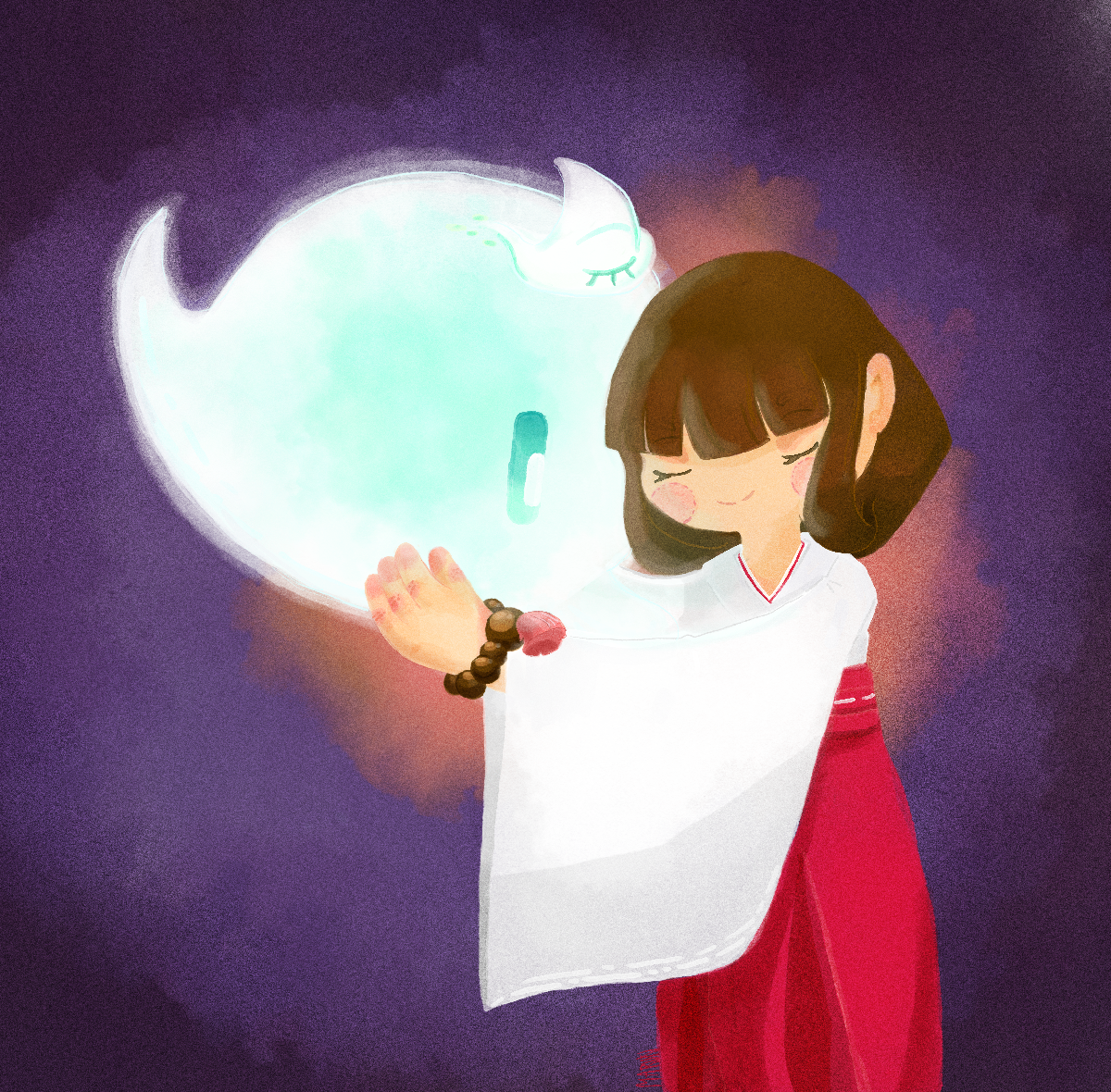 Also, while working on their design I decided that they would be the beacon to establish a connection with the game. Upon seeing Ghosty, they establish an instant friendship with him, and by interacting with him in certain ways, they are going to convey the feeling of "being welcome".
The shrine maidens are also an important piece of gameplay. The player will reach out to them to save the game, to respawn when being hit after running out of HP and to teleport. Also, if the player chooses to talk to them, it'll be possible to gather valuable information about the enemies, the bosses, etc.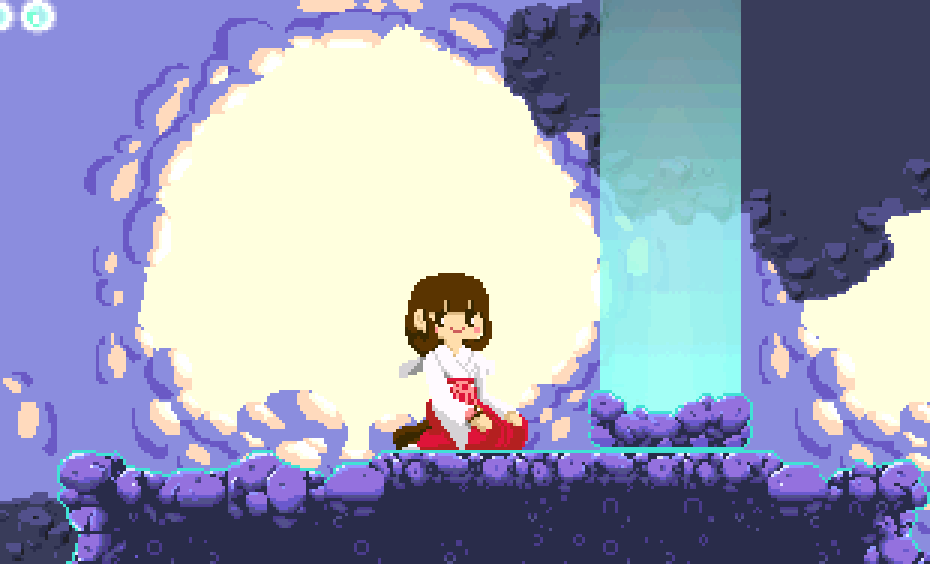 Building a shrine maiden village is in the plans. It'll probably be located in the middle of the third level, and it'll serve as a sort of hub for many of the missions.
I can say I've spent weeks on their design. From the mechanics to their accessories, I wanted them to be in a very specific way. And building them is not an easier feat, as their movement has to respect the design and mood decisions I made for them.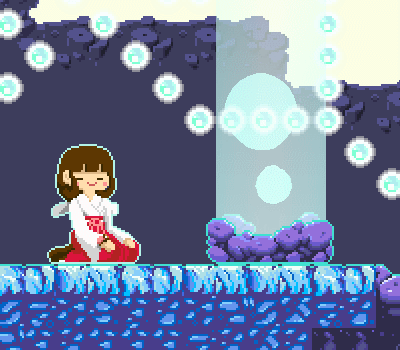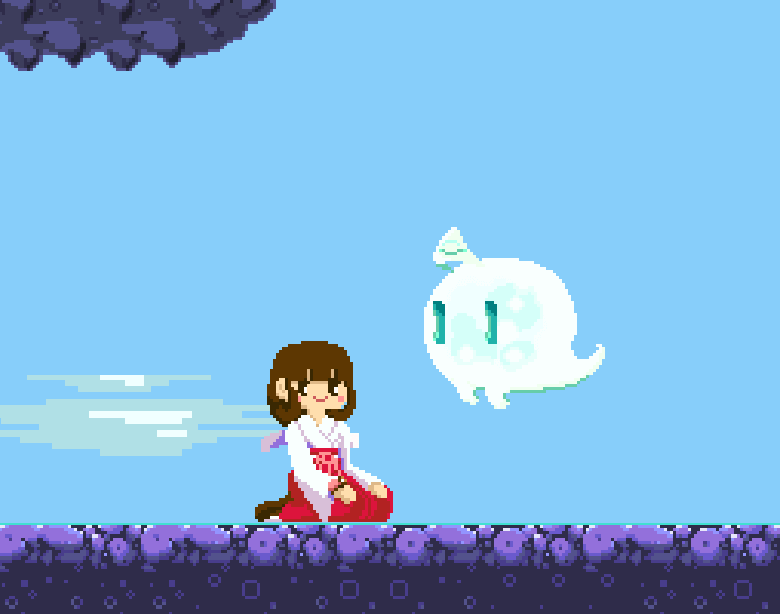 I'm currently taking the opportunity of drawing warm up doodles almost every day before start working, and this has allowed me to think of new interactions between the maidens and Ghosty.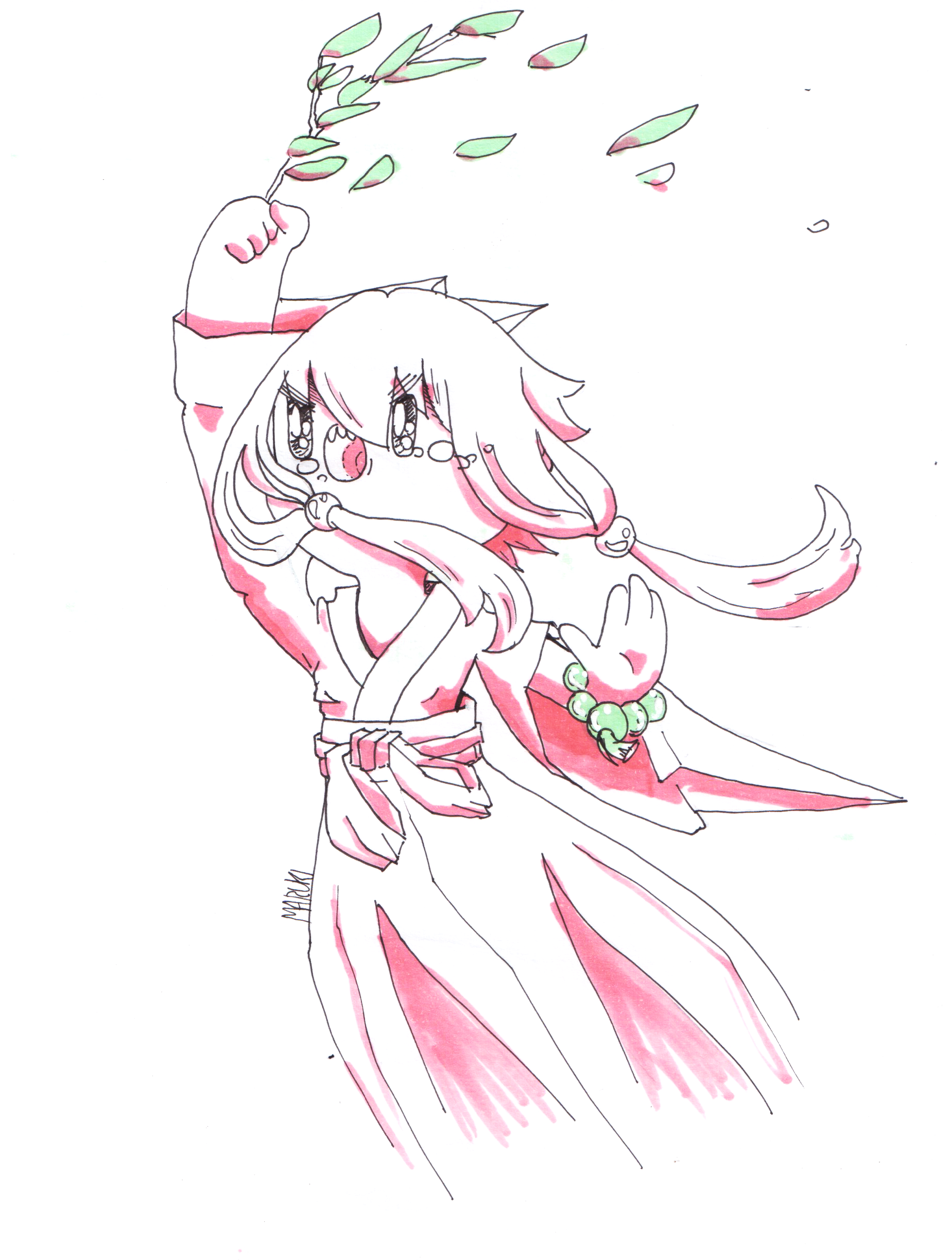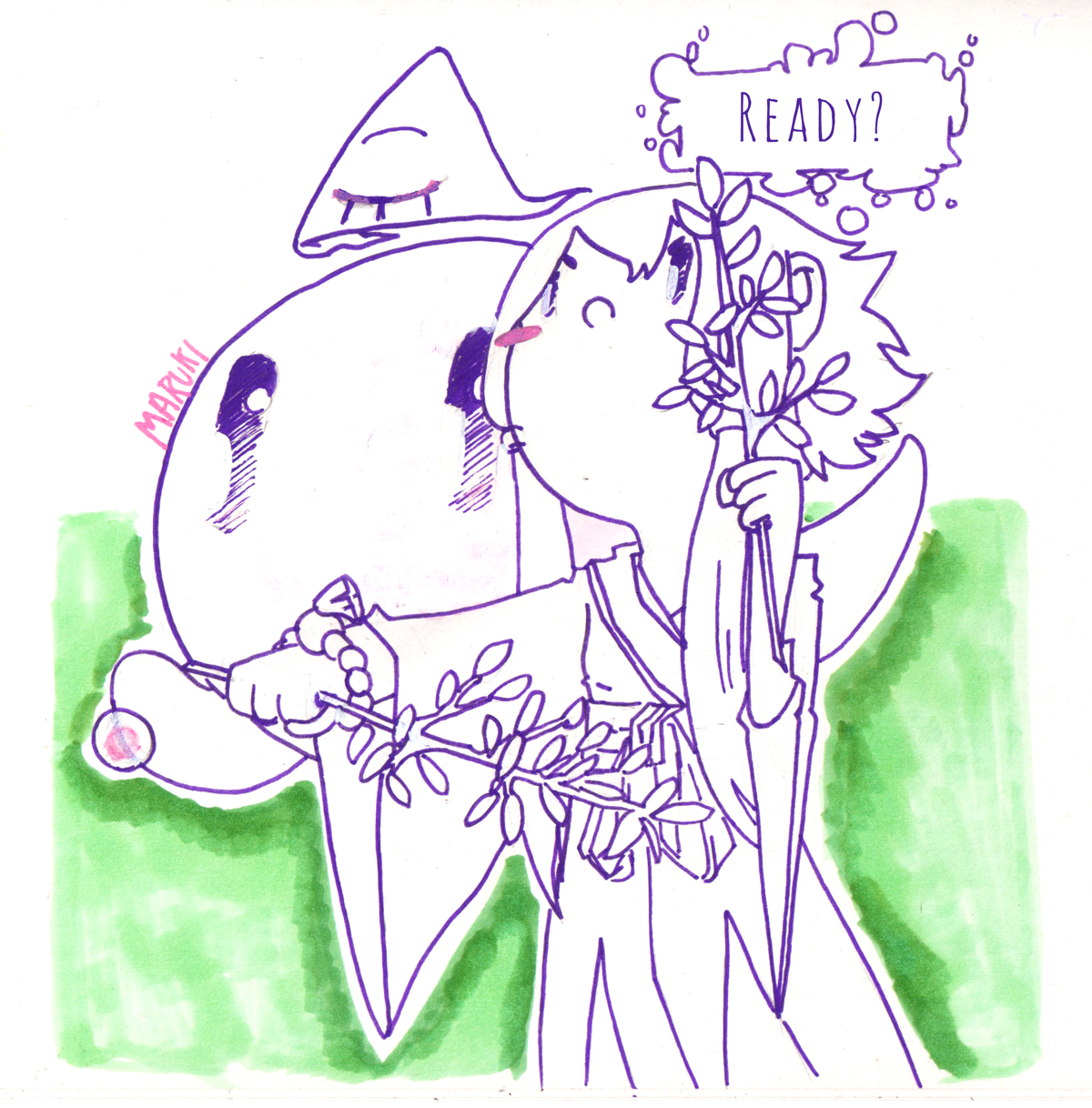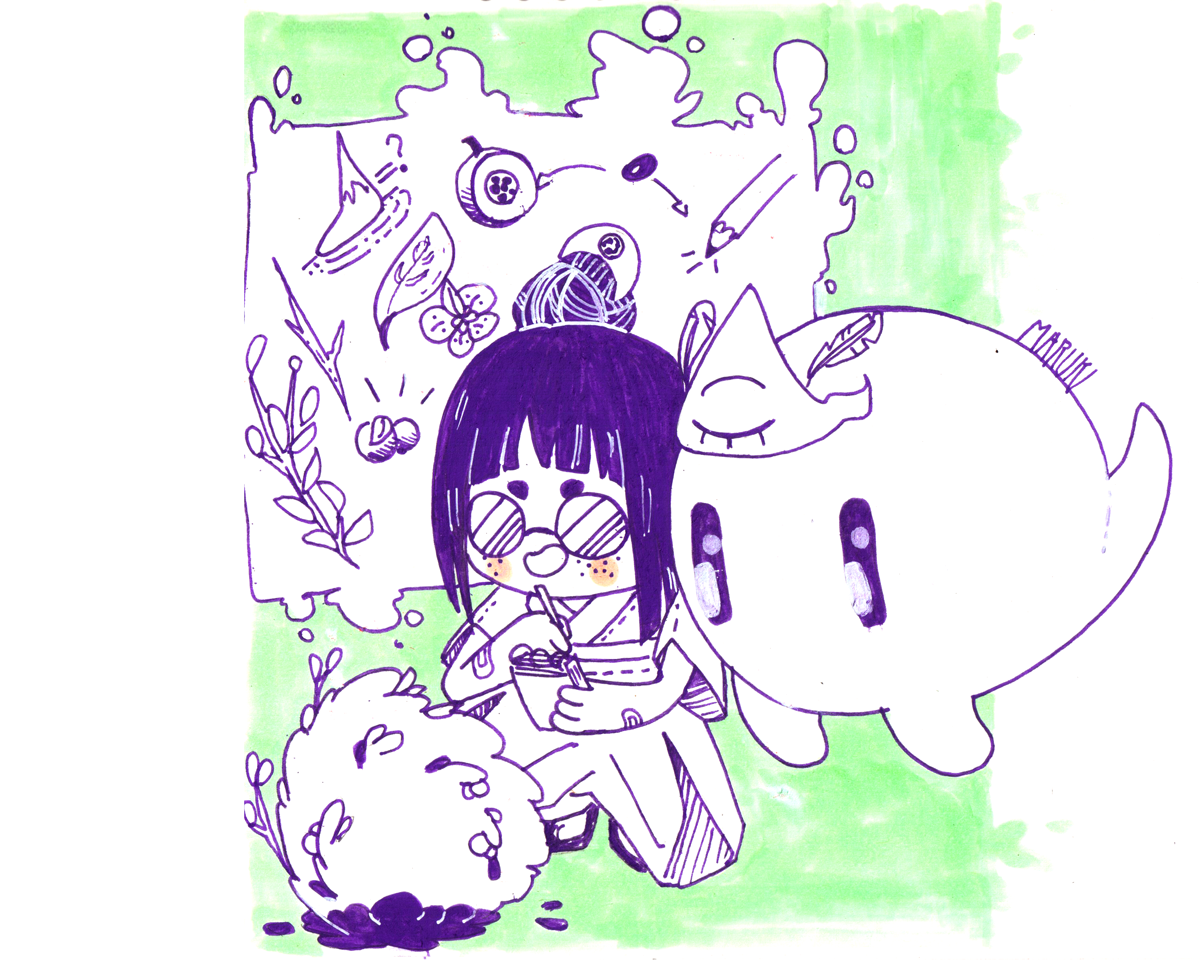 On the next devlog, I'll still write about character design, but this time regarding the bodhitiles.
Thanks for reading!