Hello Indiedb!
Studio Split Light takes part with our game Afterlife VR in the PGA Festival, which will be held October 22-24 in Poznan.

Everyone is welcome to visit the event and join us. And also visit our Split Light Studio booth to learn more about Afterlife VR which will be released in the first quarter of 2022.

We are also pleased to announce that we have started a lottery for one ticket to visit us and enjoy the biggest gaming festival in Poland.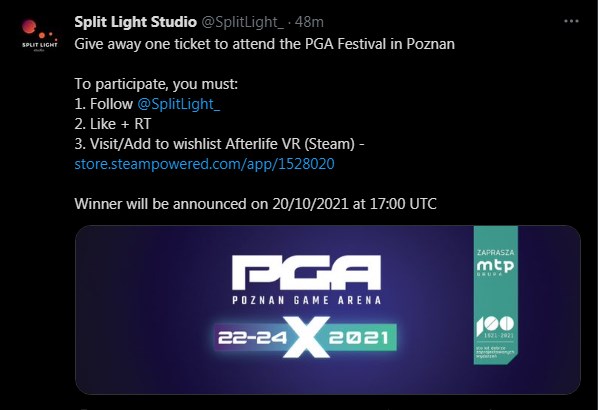 More details on our Twitter page - Twitter.com