In previous posts we said that in Afterfate Management, combat and discovery are the main gameplay features. In this Update we will have a look to Management part.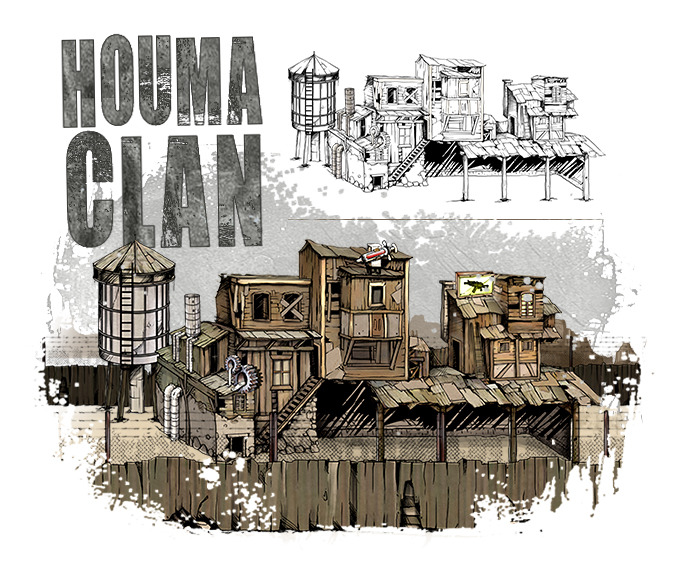 You start the game in your base named HOUMA CLAN. This is the player's main faction home and contains different buildings for management. It helps you to enlarge you community, gather resources and defend it whenever it is being attacked.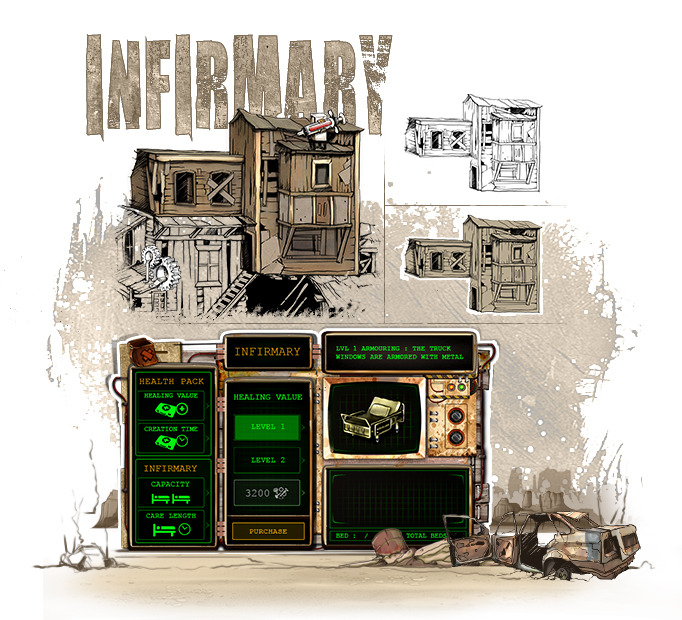 After each battle you may find that some of your crew will come back injured. By upgrading the INFIRMARY you will be able to recover your crew mates quicker and better. However sometimes when the injuries are too extreme, there is nothing you can do.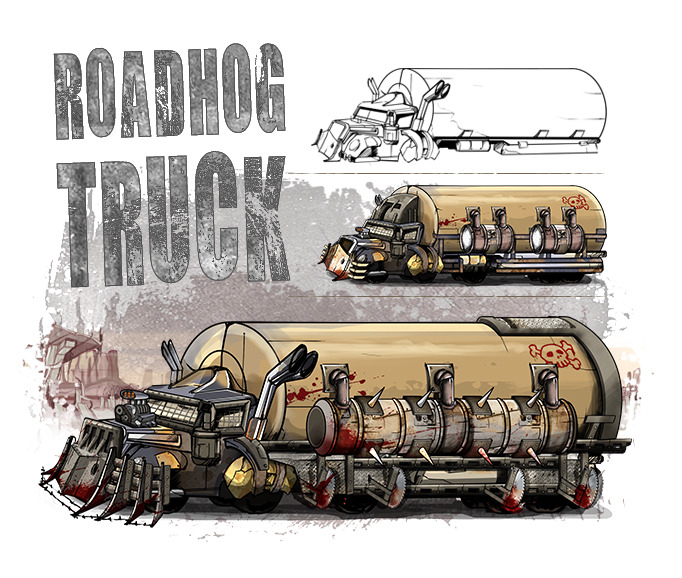 ROADHOG TRUCK is used to travel all along the DROELAND and gather resources like water and fuel. You can boost it with an enhanced engine, speed and armor. You can also upgrade the water and fuel capacity to gather more and more resources. So taking care of this truck is important!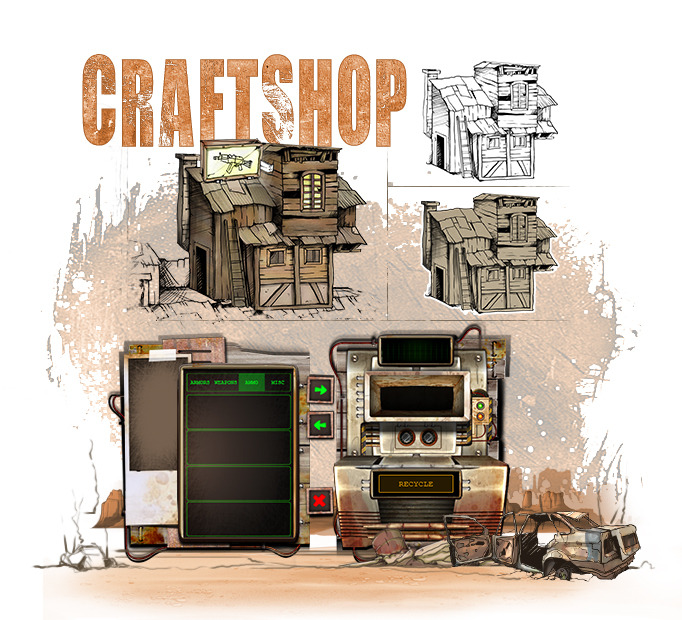 Using the JUNK RECYCLYING MACHINE provides you scraps (which are the base of the monetary system) from the extra objects you gather in the DROELAND. Just like other buildings in the game, the capacity can be upgraded which will process items much faster.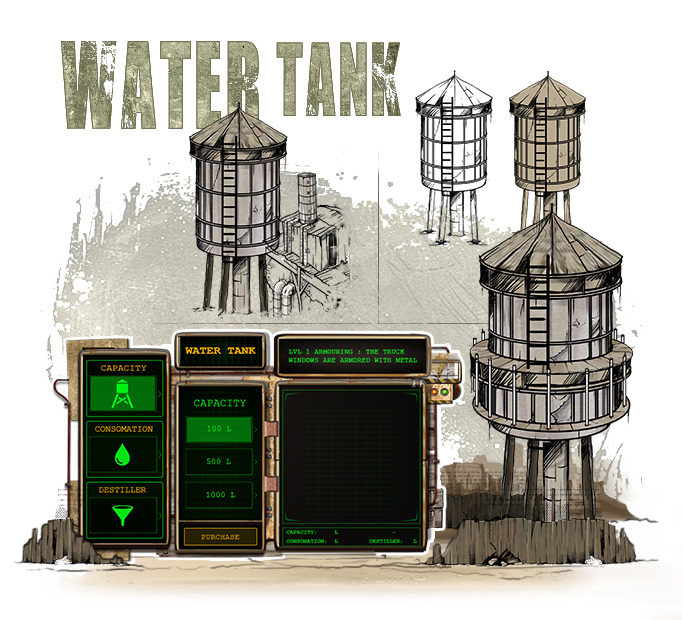 You can't survive without gathering water and you have to make sure you also have enough stock back in HOUMA CLAN for your crew mates. Again, upgrading the capacity here is essential to keep your community growing. Resources are very limited so carry and renew frequently your stock of water.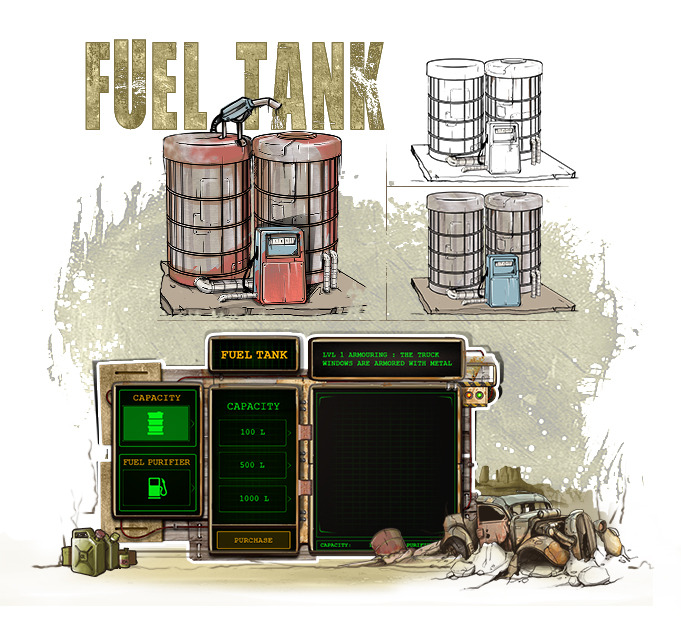 In addition to water fuel, fuel tank is important to your expedition and to discover more of the DROELAND. And once again you can upgrade this too, this will help you venture out into the unknown for longer!