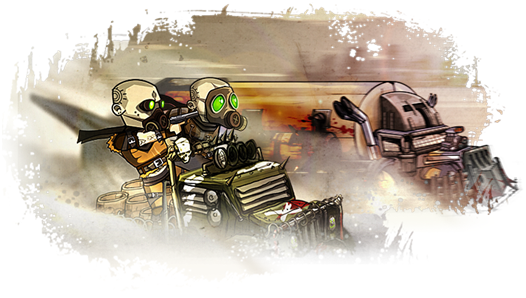 It is a world without law where surviving instinct is pushing everyone to extreme behaviors. We want to combine recognized RPG features with fresh new touch. Management, combat and discovery are the main axes with varieties on each one to combine challenge and pleasure to play.
the player can manage, build his base, recruit other members, go to the conquest of an open world full of surprises and fight various enemies spread over several factions, each one with a unique style and offering a varied challenge.
Resources (water and fuel) are important in our game, so the player should go and discover the world to gather them, to survive and to find new treasures.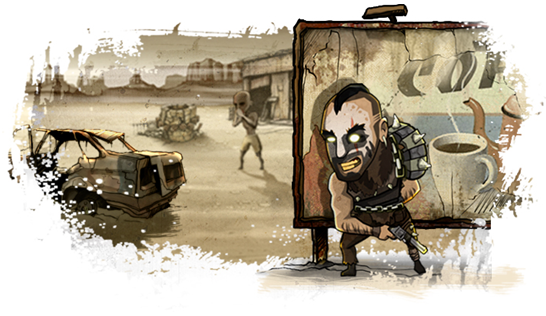 <!--more-->
AFTERFATE combat system is an RPG type where every character from player team and enemy team has the chance to attack on each turn. This system will enhance strategic play, fighters and resources management.
Like any self-respecting RPG game, AFTERFATE will propose a loot system (you can pick up items from enemies or find surprises in the wasteland) and crafting (manufacture of weapons and armor as well as building and customized vehicles) is also part of the game and you have a range of weapons and armors that are unique and special.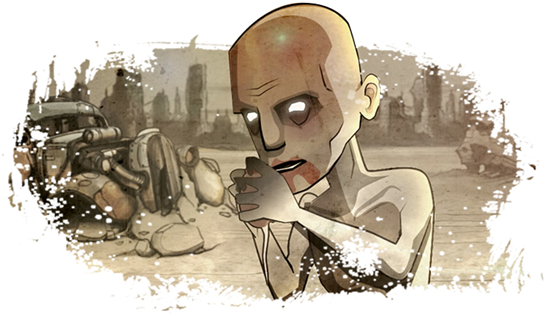 We have made a choice to move forward and test new gaming experiences. That's why we chose an open world RPG on mobile. We have a lot of admiration to old games and games like the Fallout series and the Mad Max universe helped us create our own vision of a post-apocalyptic world.