About two and a half months went by since the release of Chapter One.
But after the release is like before the next release: which means that this story is definitely not over. We are working on an update of Chapter One containing a long list of improvements, based on all the helpful comments and support here on moddb.com, interlopers.net and elsewhere. We read all comments and they are very apprechiated. They represent a valuable input for our work and the ongoing project. So do not hesitate.
For me, peegee, just placing another mod or releasing stuff is the not the only goal. What counts for me is learning, having an experimental approach and leading this project into something new, weird, funny, the train simulator with that robot in 2525, a dystopic-fictional-history adventure and something i even do not know until this project has been finished. :-)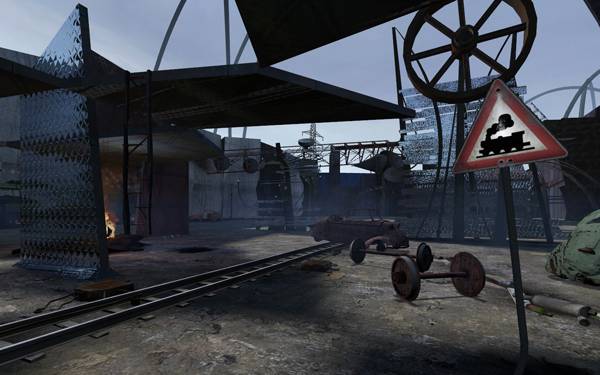 There will be a new Chapter One V2 (which is NOT Chapter Two).
It will come with a better behavior of the handcar, another interaction with that crane at the beginning, some more feedback in the pipe and valve riddle (a lot of players have solved it without knowing why) and a lot of other tweaks and bug fixes. One more puzzle will be implemented in Easy Rider's Model Railroad, involing a new shunter locomotive model shown here and in the images section.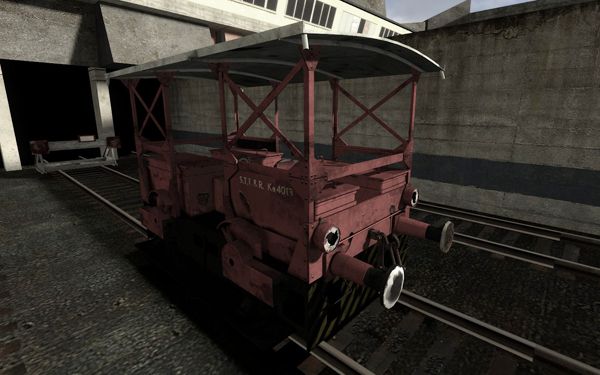 This shunter is based on a real, small and rare locomotive called KA 4013 and served from the thirties to the sixties in Germany.
Have a big thank you for your patience and the playing, commenting, reviewing and leading us a good way to a better Steam,Tracks,Trouble & Riddles. Not to forget: Thank you for voting!

peegee