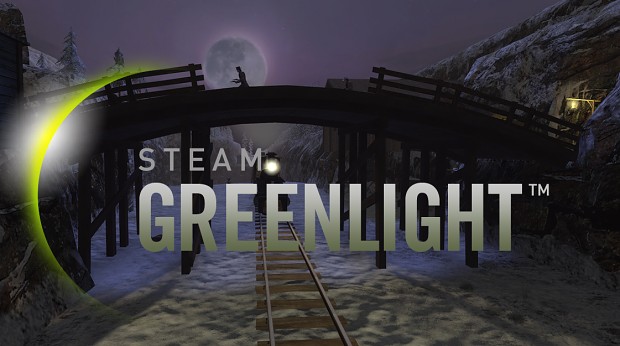 It took us more than a year but hey, we did it. Getting Greenlight approval seemed out of reach for this mod when the process started, luckily for us Valve decided to bring a lot more games to Steam than they used to. Anyway, job done, thanks for the votes and support received! What really matters to me is that nearly 12.000 persons gave us their approval and possibly wanted to play this mod, or a Steam version of it at least. Now, what's next?
1. Get Source engine license. It may take some time I heard, I have no special hurry to be honest. This mod isn't a priority in my game development life, also consider that making mods at 'pro level' doesn't make much sense. That's why most Source mods die when they reach Steam. But I owe you one and I'll accomplish this mission sooner than later I hope.
2. How FoF's Steam version will be? The Source engine version used will be slightly more modern than current one, no fancy shadow effects or big performance improvements though. Mainly, it will grant us Steamworks integration and Linux/OS X support. Automatic updates for clients and servers is also a nice plus! Some other Steamwork related features will be studied.
3. Reaching Steam requires porting code to this newer codebase. Source 2009 (called SDK 2013) doesn't change a lot, but porting so much code is still a major pain. More even considering some FoF features as dual wield are deeply rooted in the base engine files. Some mods may just complete this step in a few days, but it won't be so easy for us.
4. Gameplay wise, Steam version will differ from mod version. I haven't decided anything yet and most changes will be made public before they happen. There are a few areas I'd like to work over: improve combat depth/tactics, avoid repetitive gameplay, bring quality over quantity regarding game modes and add balance/fairness. Should players get rewarded for playing better and how? Should gameplay be redirected towards small scale battles? Should infinite respawn and life based modes coexist as they are now?
That's all from my part, for the moment. Don't forget you can play the mod version Fistful of Frags as there's still an active player base. We usually post events in our Steam group. Check this page for more info.