3 - 2- 1 - Lift Off!
Hi, Jesper from Catalope Games here again. This time I have a amazing and personal story to tell. After three and a half year of development Scrap Galaxy is now released worldwide on Steam! It almost feels unreal to me that the game I've developed during my free time, alongside studies and work, is finished and released.
It all started back in summer of 2014 with a small prototype developed during 2 weeks. After that it grew a little bigger and even won first place at LiU Game Awards 2014! After that I decided that I should release the game commercially.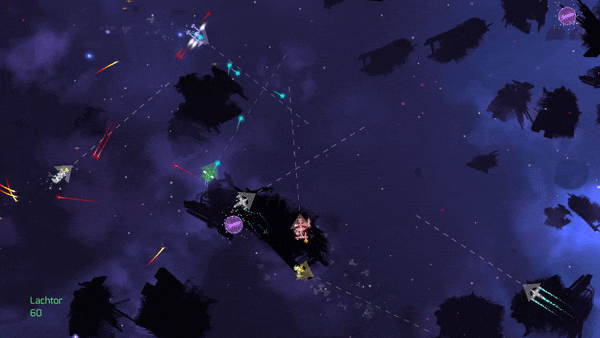 Scrap Galaxy is a local build-and-destroy deathmatch game for up to 4 players. It is a 2D top-down shooter taking place out in space in a galactic junkyard. In this setting, the players are trying to survive by constructing their own unique spaceships!
The aim of the game is fun and intense gameplay, mixed with great music and visuals. You should play it together with friends, pizza and beer. Either fight against each other or team up and fight together against the AI.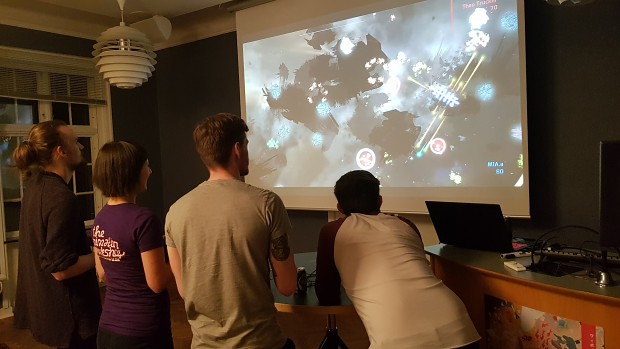 The game itself is a collaborative effort between programming and art from Sweden, art from Finland, music from Canada and marketing from Denmark. If this sounds like your kind of game, check it out on Steam - it just got released! Want to review our game or apply for a promo code? Contact: Rasmus@spearheadnordic.com