Welcome to the 12th AFmodDB news article
This weeks content:
* Anime
* Teasers
---
===== Anime =====
Tenchou x Touhou Project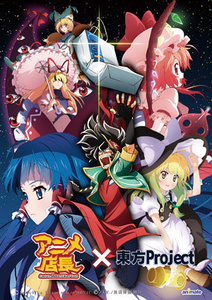 Ufotable anime studio just announced that it started the production of Anime Tenchou x Touhou Project. The anime will be combining Tenchou and Touhou Project (from the game franchise).
Source: Translate.google.pt
Blessing of the Campanella

Nico Nico Live Hōsō program annaunced the production of Blessing of the Campanella OVA. The OVA will be available for all Nico Nico premium subscribers.
Source: Translate.google.pt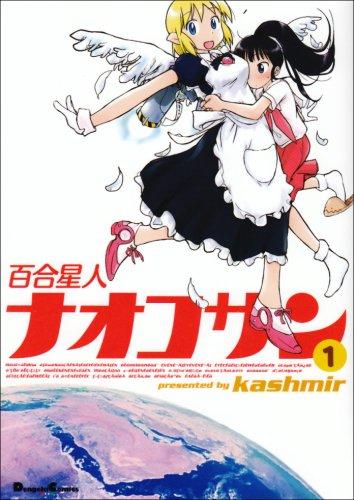 Comic Dengeki Daioh magazine announced that Yuri Seijin Naoko-san manga is getting it's anime adaptation.
The story of this unusual manga centers around a quiet, timid girl named Misuzu whose older sister Naoko is returning from studying aboard. However, when she hurries home to meet her sister, Misuzu instead encounters Naoko-san, the strange alien from Yuri-sei (Yuri Planet) who loves eroticism, yuri, and girls.
Source: Translate.google.pt
Oniichan no Koto Nanka Zenzen Suki Janain Dakara ne—!!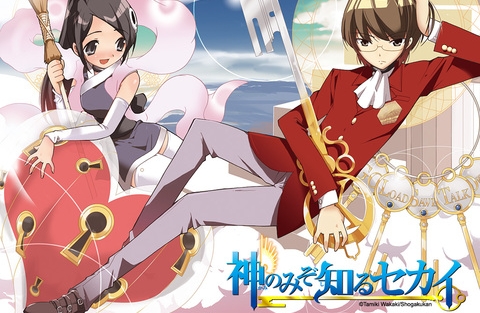 The official site of Futabasha's Comic High magazine jsut announced that the adaptation of the manga Oniichan no Koto Nanka Zenzen Suki Janain Dakara ne—!! has been given green light.
The manga story centers around a "bit" dangerous relationship between Shūsuke, a boy who likes risque books and DVDs, and Nao, Shūsuke's younger sister.
Source: Translate.google.pt
Nyan Koi!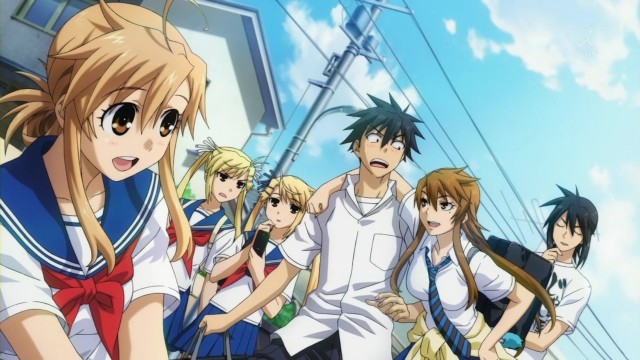 Section23 Films, the North American anime distributor just announced that it will be releasing Nyan Koi! anime series fully english subbed at 14th December.
The story goes around Junpei Kousaka, a second-year high school student who despises cats and has an allergy to them. It just so happens that his high school crush is Kaede Mizuno, a girl who adores cats. One day, while walking home from school, Junpei kicks an empty can and unfortunately beans the local neko-jizou-sama (guardian deity of cats). He finds he can now understand what cats are saying, including his family's own ill-tempered cat, Nyamusas. However, if he does not grant 100 wishes from cats, he will turn into a cat himself. ( Myanimelist.net! )
---
===== Teasers =====
Redline
MADHOUSE doesn't stop to surprise us with Redline.
Another Special Teaser has been released on youtube official Takeshi Koike and MADHOUSE's channel.
Iron Man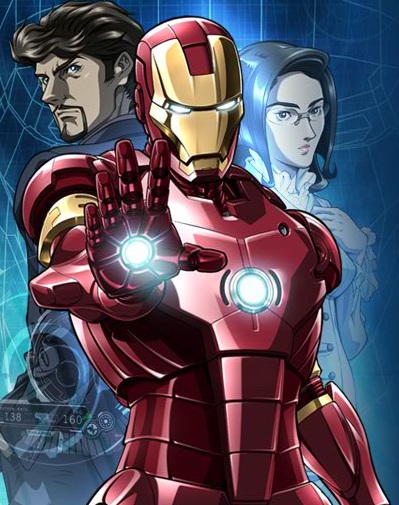 Iron Man movie is almost out, and of course, they couldn't leave us without releasing a new teaser.
Video: Animax.co.jp
Source: Animax.co.jp
Ore no Imouto ga Konnani Kawaii Wake ga Nai
Ore no Imouto ga Konnani Kawaii Wake ga Nai (OreImo) official site has released a new promotinal video.
Video: Oreimo-anime.com
The story follows the daily life of Kyōsuke Kōsaka, a high school boy,. Kyōsuke's younger sister Kirino is a pretty fashion model — but also a secret otaku of adult games. Kyōsuke is the only person to whom Kirino reveals her hidden obsession and other issues.
Source: Translate.google.pt
Toaru Majutsu no Index II
The official website of Index II started streaming a promotional video.
The second season of Index will premiere on October 8.
The story is set in a city of scientifically advanced superhuman students, but in a world where magic is also real. Touma Kamijou's right hand, the Imagine Breaker, will negate all magic, psychic, or divine powers, but not his own bad luck. One day he finds a young girl hanging on his balcony railing. She turns out to be a nun from the Church of England, and her mind has been implanted with the Index-Librorum-Prohibitorum - all the magical texts the Church has removed from circulation. ( Myanimelist.net )
Source: Translate.google.pt